Aldo Rossi
Aldo Rossi was the first Italian architect to win the pritzker prize. This award is awarded annually and rewards a living architect to pay homage to his works as they combine a combination of vision, commitment and talent.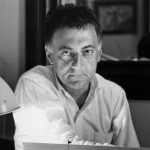 In addition to being dedicated to architecture, Aldo Rossi, upon request, created industrial design works on commission for medium or large companies. His creed, his design philosophy led to define him as a dramatist of abstraction, who was able to design and create some of the most intensely poetic design works of his time.
His works reflect a rigorous language made up of primary forms and geometries. In addition to being remembered as a great architect, it must also be remembered as a great master of design by creating different objects of domestic use. He arrived in the design world around the eighties and his whole design activity has as its imprint his practice and architectural theory; in fact, his objects can be considered small miniature architectural works.
Design objects
Among the industrial design works that the architect Aldo Rossi has created, we recall some; for example, in 1983 he created the so-called Theater for the Molteni company. Also for the Molteni group we remember the Milano chair (1987), the Paris armchair in 1989, the "Cartesio" bookcase and the "Consiglio" table.
He also created works for the Alessi company; they were the coffee maker, called "La Conica", in 1984, the kettle "Il Conico", the coffee maker "La Cupola" and finally the clock "Momento".
---