Seventy by OMBG. Freedom of composition for the thermostatic mixer it has been modified: 2022-05-12 di
Not only technological precision but also versatility and customization thanks to the OMBG solution.
Excellent representative of the Ombg catalog, Seventy represents the thermostatic solution that combines the highest construction quality with the most complete freedom of aesthetic customization. The heart of the system is the innovative thermostatic cartridge, designed and built entirely by the company, characterized by small dimensions - 70 mm, as the name implies - integrating filters and non-return valves with minimum space.
Seventy is configured as a modular and composable series characterized by single elements that can be arranged during the installation phase according to the needs or preferences of the customer. Its components - thermostatic mixer, shut-off valve, manifold and diverter - are all supplied with a plastic fixing box to ensure ease of installation and guarantee of tightness and insulation.
In addition to providing the pre-assembled version, Seventy makes it possible to benefit from the best stylistic flexibility and create formulas suitable for every functional and furnishing need. The decorative part, in fact, can be chosen at a later time: round, square or square radius plates and knobs, all interchangeable, add further variety to a series already rich in options.
Furthermore, the intelligent range of thermostatic mixers can become even more comfortable in the variant equipped with the On-Off mechanism that allows you to manage the flow of water intuitively via a button.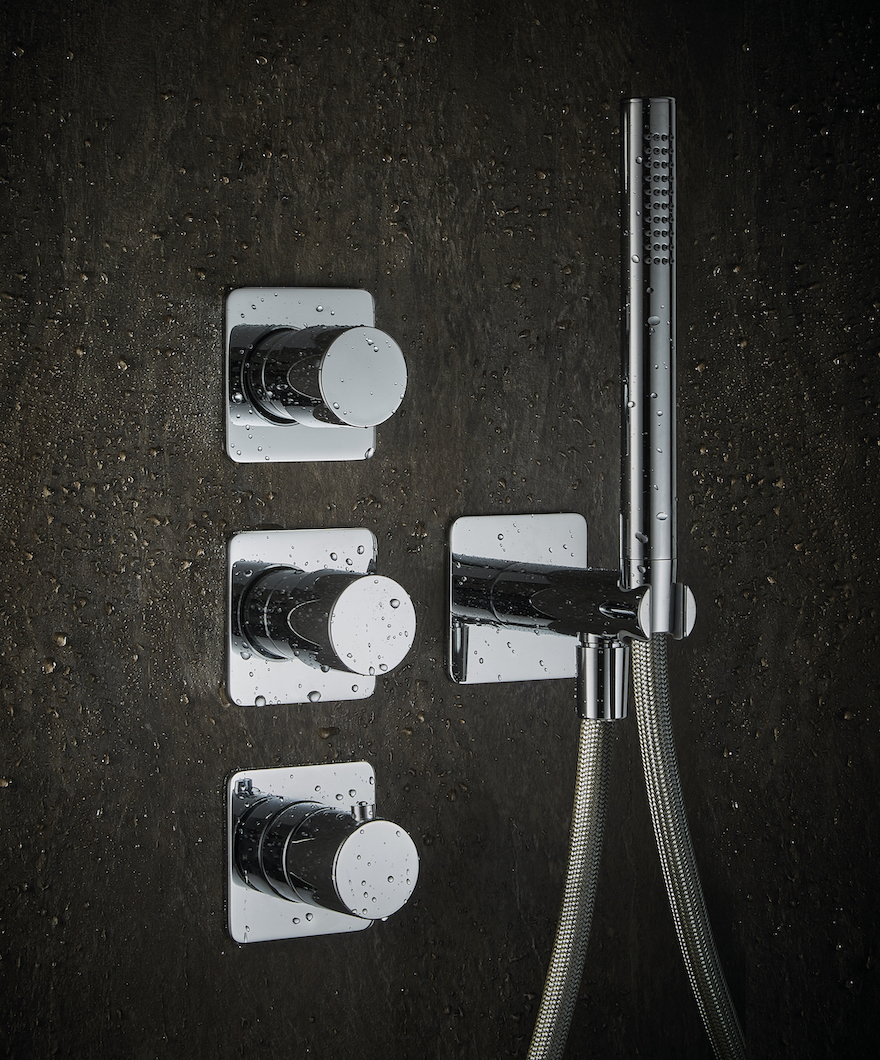 www.ombg.net