Mina wellness: protagonists of wellness. it has been modified: 2021-06-18 di
Mina's shower and tub solutions are more and more attentive to the world of wellness while remaining the interpreter of an essential vision of well-being, where proportions and linearity are no less important than functionality.
Harmonic proposals, often declined in freestanding versions with integrated controls or freely combined with reeds, which become the protagonists of the bathroom with innate elegance.
Among the others there is the customizable Olivia shower column with the choice of the shower head, there are the inevitable Stiriana solutions, essential but complete to find space in every context, and finally the new Synth proposals, which are enriched with contemporary details.
The common denominator is still the stainless steel that allows these items to be positioned outside, near the pool or as accessories to create outdoor relaxation areas.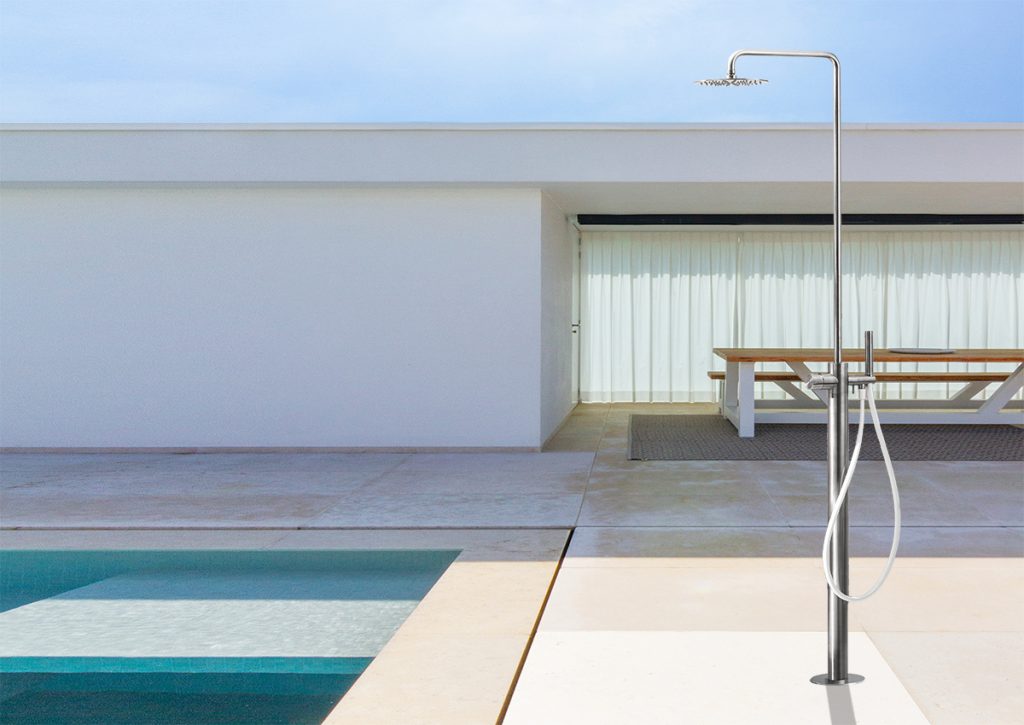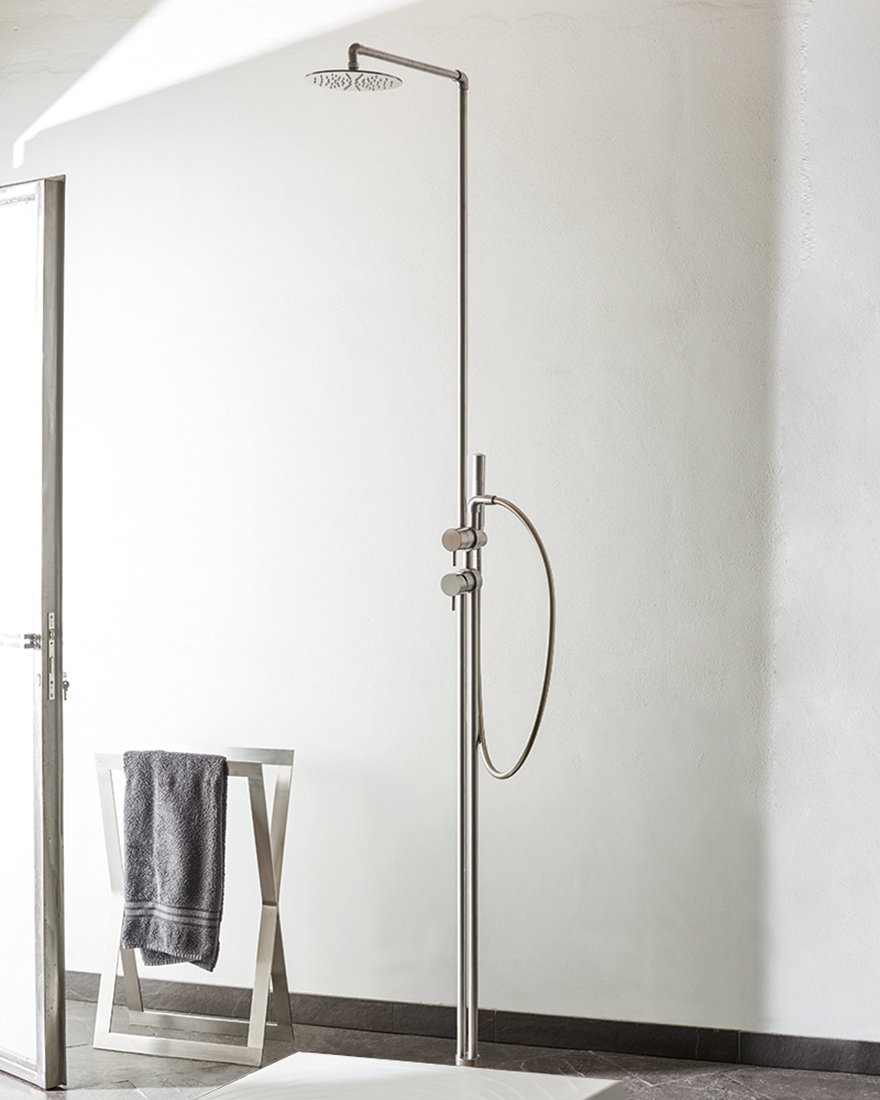 MINA: A STORY OF PASSION AND STAINLESS STEEL
MINA is a family company capable of combining genuine experience and craftsmanship with innate genuineness with the taste for the project, the certified industrial quality and the link with the raw material. Active since the early 50 years, in the 1998 the choice to produce a full range of all stainless steel faucets. The AISI 316L is still the backbone of the company's development.
For MINA the best material to propose collections of high-end faucets, intended for the kitchen and bathroom, ranging from accessories and accessories all strictly made of stainless steel.