Falmec Elements: the innovation of integrated extraction in the kitchen it has been modified: 2023-02-23 di
Falmec, a leading company in the kitchen extraction sector, presented the new Elements collection, an innovative and multifunctional line of products that goes beyond the boundaries of traditional extraction.
The basic concept of Elements is the integration of the extractor element in the architecture of the kitchen, in order to create a modular system that is totally integrated into the furnishings. The collection includes three exclusive modular solutions: Monolith, Shelf e AirWall.
Monolith
Monolith is a precious element with a refined design, resting on the worktop, made up of a 90 cm extraction element and 30, 60 or 90 cm accessory container modules, which can be placed on the right or left, to create an equipped channel that can accommodate ladles , spices, knives, cutting boards and other kitchen utensils, as well as electrical outlets. The matt black aluminum structure houses a frosted glass front in the vertical part, while the ambient light diffuses a pleasant line of light.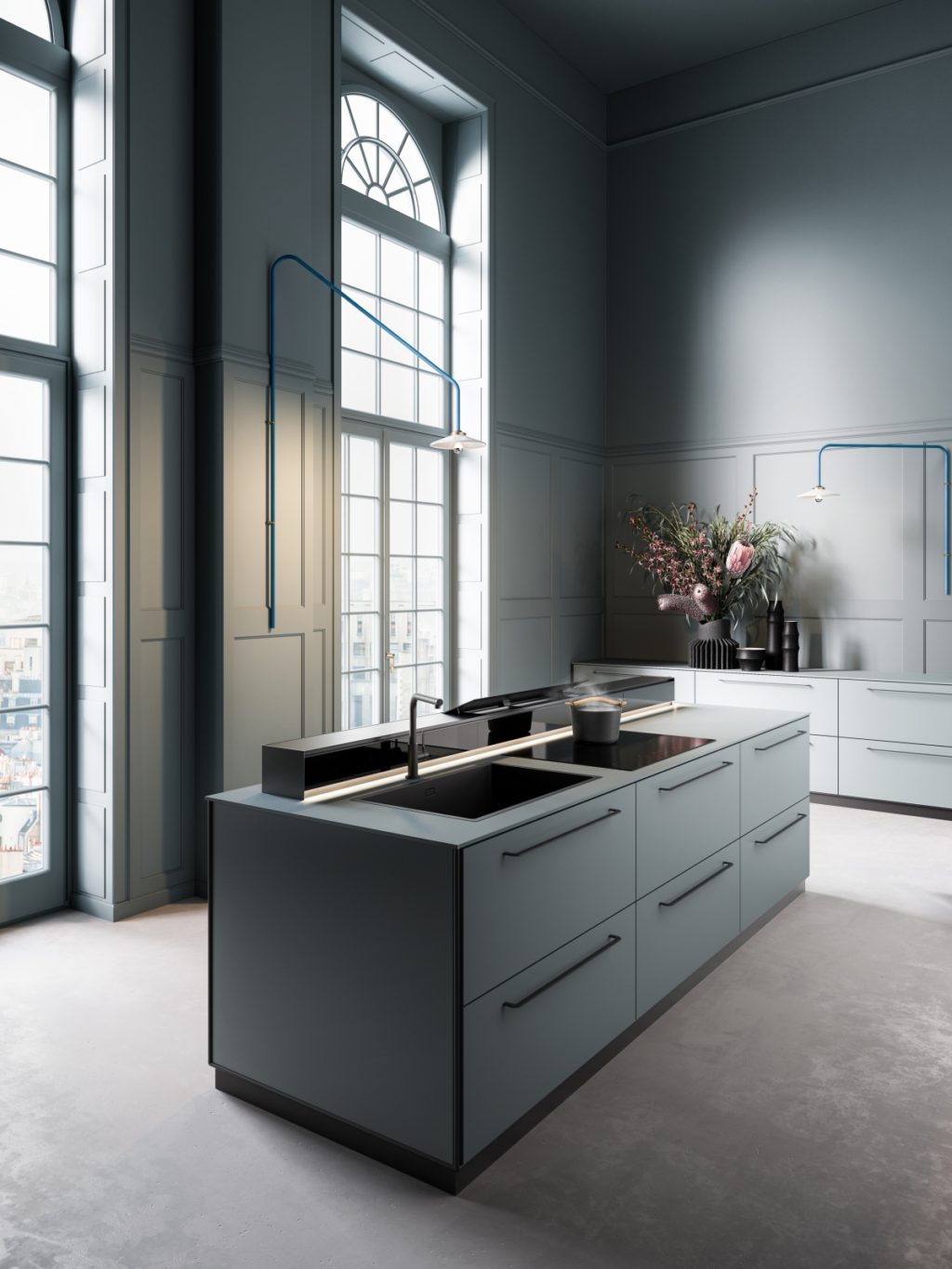 Shelf
Shelf is a suction shelf equipped with exclusive Multi-Air technology, extremely thin and incorporated in a shelf structure of just 10 cm, with a removable cover to increase the suction capacity. It can be positioned to the right or left of the extraction body, it can be enriched with additional 60 and 90 cm modules to create different furnishing compositions and integrate accessories such as spice racks and other kitchen utensils. The structure is in black painted steel and black satin aluminum, with a LED strip that illuminates the worktop.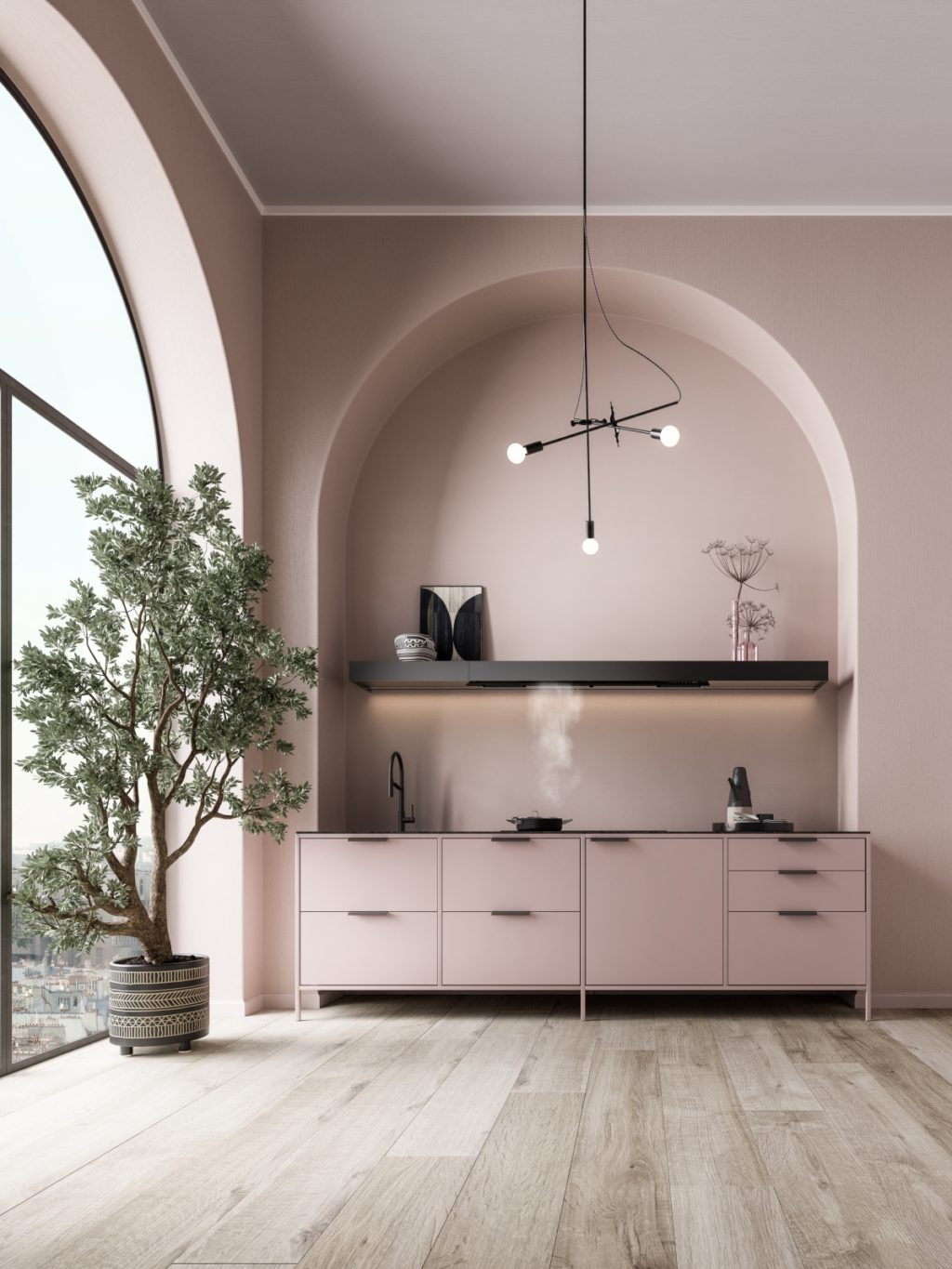 AirWall
Air Wall vertically integrates the extraction into an exclusive backlit white tempered glass panel, transforming the back of the kitchen into a functional surface that draws in fumes and illuminates the space with a pleasant ambient light. The magnetic system allows you to add functional accessories, such as tablet stands, spice holders and shelves, which can be positioned anywhere on the surface. The motor, positioned in the base of the kitchen, has limited dimensions and is highly efficient.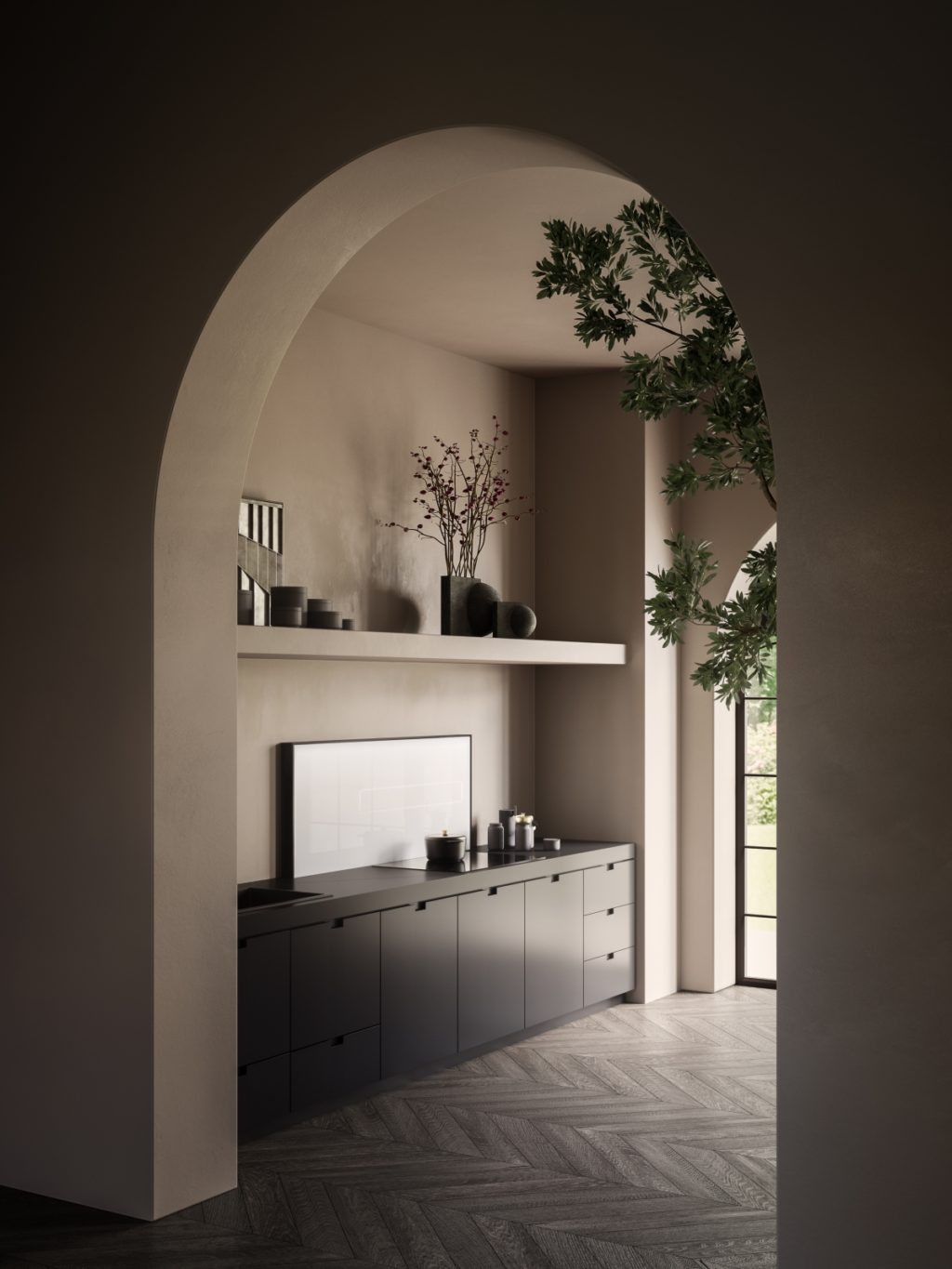 The Elements project was developed in collaboration with Magneto Lab, an Umbrian company specializing in the creation of innovative kitchen backsplashes, and represents a fine example of collaboration and contamination between apparently different worlds that produce intelligent integrated solutions.
The Elements collection by Falmec offers innovative and functional solutions to adapt to the multiple needs and types of installations in the kitchen, overcoming the boundaries of traditional suction and interpreting the suction element in an innovative key. Monolith, Shelf and Air Wall are three new concepts that combine technology and aesthetics to create unique design elements that are perfectly integrated into the furnishing project.