WelcomeFuture: a school to enhance and accelerate the success of SMEs it has been modified: 2019-02-19 di
An advanced training school dedicated to accelerating and succeeding companies: it is about WelcomeFuture, a new internationally certified training program promoted by Ass.Im.P., Terzomillennium, IXL Center and Marshall Consulting Group.
Innovation meets know-how here, WelcomeFuture's goal is to train companies so that they can learn how to structure their creativity and ingenuity and exploit them to activate new business opportunities. It is an initiative that has already accelerated the growth of more than 1.000 SMEs worldwide. The results achieved on a sample of 120 reality were the 100% of the development of at least one new implementable idea, the 60% of the companies that obtained a purchase order for the idea generated, the 52% average return on the investment made in the program and about 20 million dollars of new orders generated.

WelcomeFuture wants to accompany companies in reasoning and acting in an innovative way, in order to survive in a world that is always faster and more complex. The secrets of the champions of innovation will be presented, and shared methods and tools that Forbes magazine has included in the ranking of the best 20 in the world.
WelcomeFuture is a carefully studied path, based on lessons, workshops, individual and group support that maximizes the impact on company growth and minimizes the impact on operational activities. A panel of experts will evaluate the concepts developed by the participating companies and reward the best ones by awarding a "Master of Innovation" innovation certificate, recognized worldwide by the GLOBAL INNOVATION MANAGEMENT INSTITUTE (giminstitute.org).
The course starts in March and ends at the beginning of May and develops in 7 such articulated meetings: 12 / 03 from 13,30 to 17, 19 / 03 from 9 to 17, 26 / 03 from 9 to 17, 02 / 04 from 9 to 17, the 09 / 04 from 9 to 17, 16 / 04 from 9 to 17 and 07 / 05 from 13,30 to 17. The meetings will take place at the Terzomillennium communication agency, via Mirandola 27, 37059 Santa Maria di Zevio (Verona).
The course is limited and provides for the admission of a screening of the candidacies of a limited number of companies with high innovative potential and a selection process.
The closing of the inscriptions is the 7 March 2019, with 10% discount Applicable to those who register within the 22 February 2019.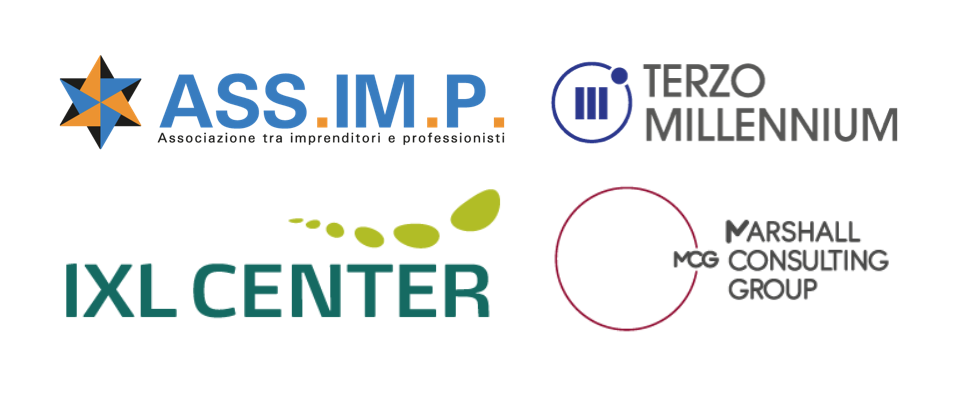 For more information and documentation, visit the site http://www.terzomillennium.net/it/24-Corsi/94-Welcome-Future