Vocation to Excellence and Customized Luxury: Elite Stone presents its own interpretation of living it has been modified: 2017-09-11 di
Lose yourself in a journey full of emotions: this is what happens when you enter the new living Coral Black area designed by Elite Stone, the toe of the first ES Atelier collection.
Appointment around the warm heart and button of the home, a versatile and luxurious environment with a balanced search for technology, materials, style, design and love for bespoke luxury to live.
Thanks to Living Coral Black, the most luxurious residential area in the most impressive locations in the world, can be transformed into a bar-living area or living-room area which welcomes a cuisine of great impact. The doors, which can be opened to the full height and retractable with pocket sliding, reveal a wall with unique finishes: marine plywood with erable cladding, integrated lights with automatic ignition that illuminate the entire wall complete with Miele appliances. The exterior is entirely covered in washable top quality leather, hand-stitched and handle inserts in black nickel-plated steel. Very high performances are ensured by the guides of the Blum drawers and doors for a comfortable and almost suspended sliding. Not a kitchen, but an area where the hosts can pamper their guests in an elegant and unique atmosphere. In the center, an impressive space winery with double openable pocketed doors for a precious and modern lounge bar inside your home.
Elite Stone offers author solutions to choose, exhibit and share in harmony with the aesthetic refinement that tells love for design. Handmade craftsmanship in marble, wood, leather and metal craftsmanship come together with unparalleled functionality. Every element, from the size to the details of the finishes, is absolutely customizable for unique furnishing designed according to the customer's taste, which becomes a collection piece.
The passion for quality details is evident. Materials, finishes, colors: everything goes hand in hand with an elegance that never goes out of fashion, but it stunning day by day and admires. A true and magnificent theater Coral Black backlit with a decisive and gritty character, which fits in the most beautiful day areas of the world. All that is present is of absolute excellence: the protagonist is the backlighted boiserie that further enriches the atmosphere of unpublished charm and welcomes guests to spend unforgettable moments.
A luxurious and sophisticated contemporary which explodes in an ultra-chic space and is embodied in Coral Black's sliding-toped island sliding-opening, opening a workpiece of incredibly granite Absolute Black leather finish with built-in extractable washbasin Gessi and honeycomb induction plate of ultimate generation. The island, which can be opened from all sides, includes several extractable containers and internal drawers and is equipped with a dishwasher with smart opening knock-to-open Miele.
Beautiful and functional, practical and aesthetically appealing, the living area Coral Black is a perfect synthesis of added values: an unprecedented interaction between the various elements and their function, by the will of those who live on it daily. A passion is born out of the ordinary, where marble stands and lives in its own light, in its exclusive use, natural design and creativity of the project.
"A unique style with well-defined identity" said Tetyana Kovalenko, CEO of Elite Stone, "Is what you breathe here. A statuary beauty out of every rule, new balance between memory and technology. Living Coral Black is the result of a continuous evolution of excellence, the choice of materials and finishes is completely customizable, enabling you to create custom space not only in size but also in perfect harmony with the tastes and personality of the customer which seeks the utmost both in terms of aesthetics and quality. Here is a perfect, dreamy tale. You can not fall in love. "
A sophisticated and inimitable design, the one proposed by Elite Stone, a unique company that day by day is confirmed by 2000, the undisputed leader of world luxury marble, dedicated to a select and ultra-millionaire audience.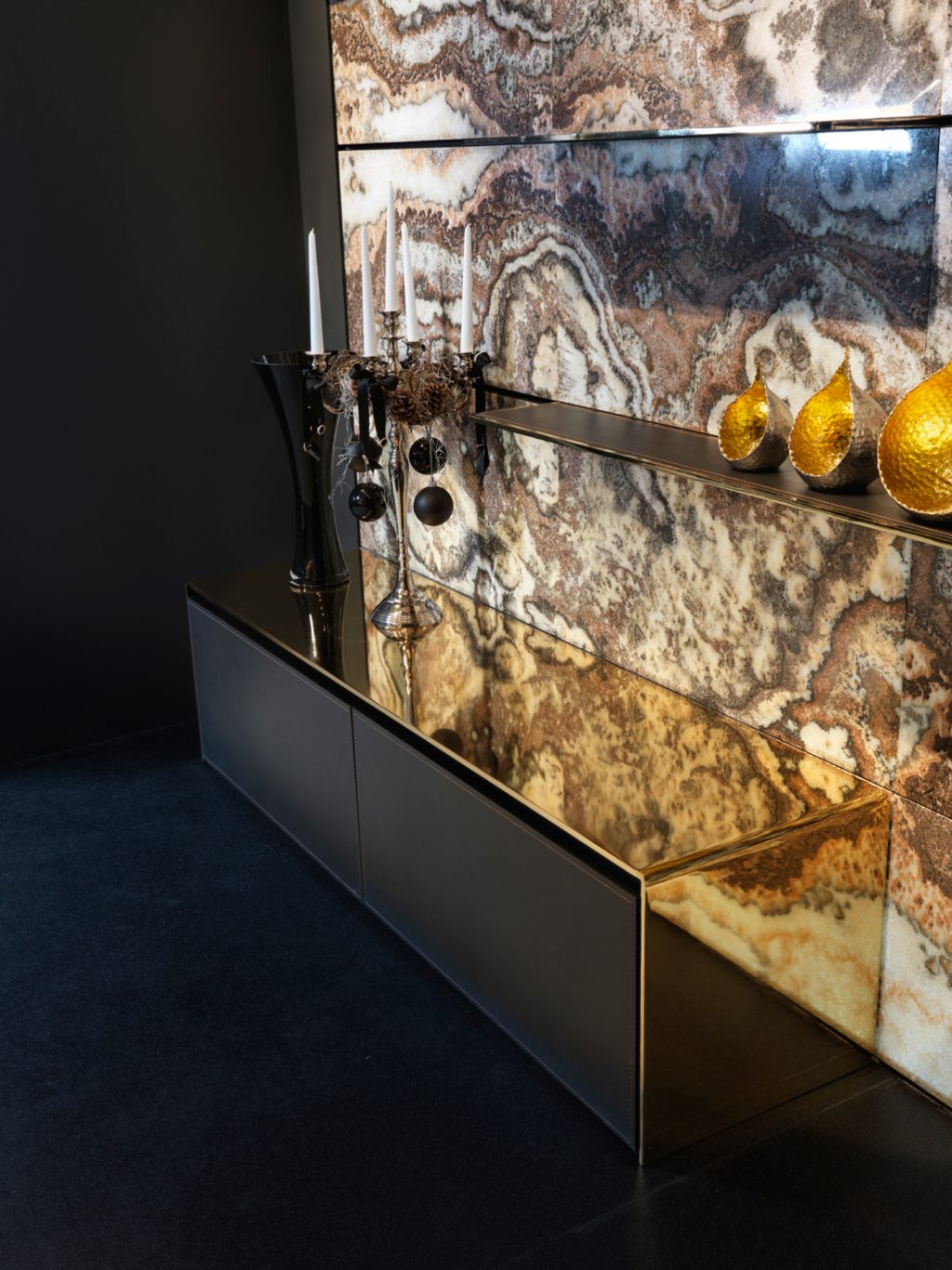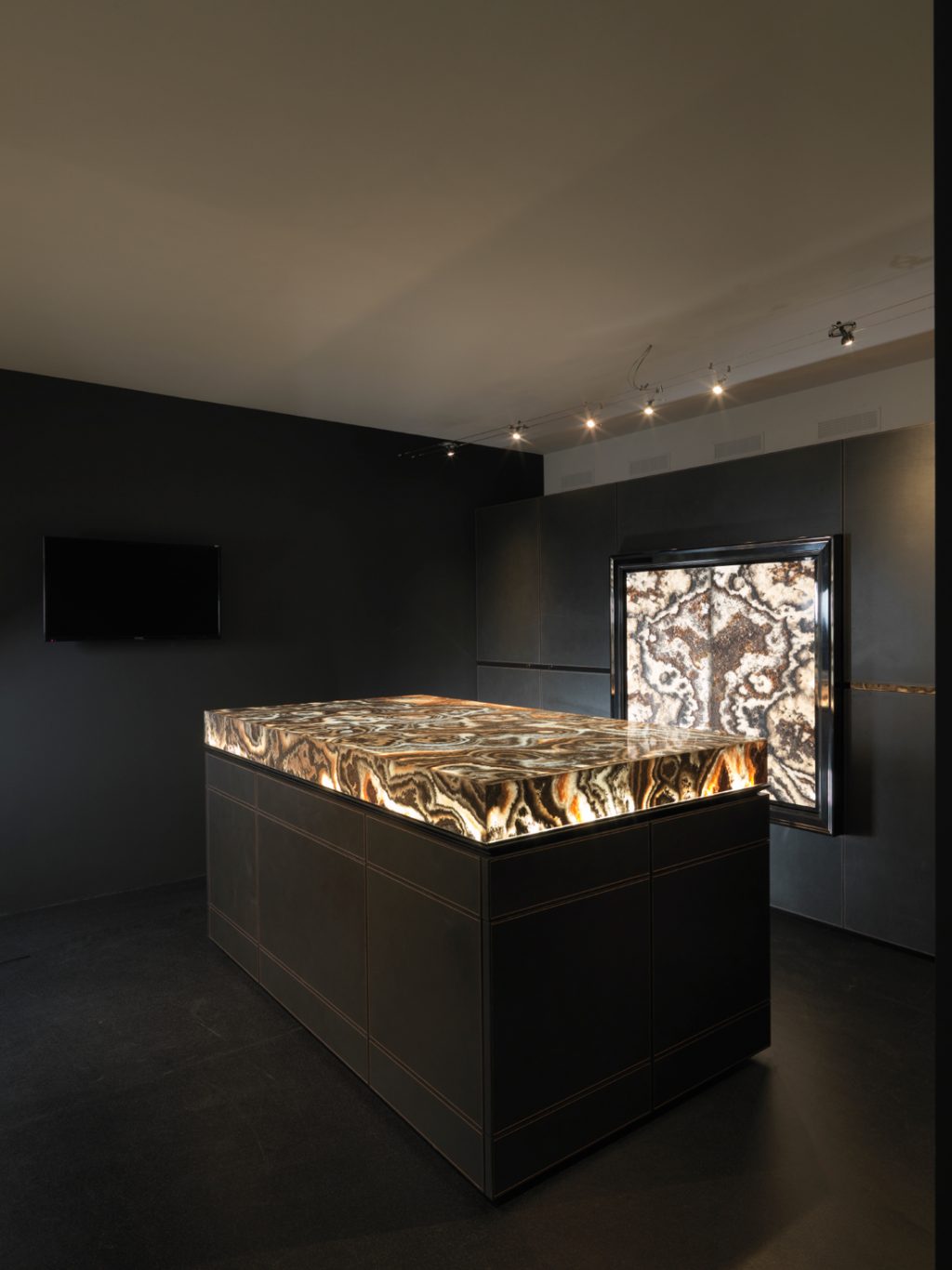 www.elitestone.it