SIRECOM presents the new SHOGI collection it has been modified: 2022-11-02 di
The discreet charm of the new trends in handcrafted modern rugs by Sirecom.
News from SIRECOM: the catalog welcomes SHOGI, the new range of carpets designed in collaboration with Dainelli Studio. Perfect for dressing contemporary living, it lends itself to multiple declinations, embracing personal environments with warmth and bringing taste and elegance even to executive spaces.
Since 1976 SIRECOM has treasured precious hand-knotted materials, creating bridges between distant countries and Italy, between ancient craftsmanship and the modern need to personalize spaces. As in the Japanese chess game from which it takes its name, SHOGI outlines the elegant movement of volumes and geometries in minimal designs. The refined use of hand-woven bamboo silk from India shapes the essential rhythms of the collection.
Aesthetic synthesis of colored and discreet harmonies, SHOGI is able to accompany every living activity with class and naturalness. Each element that composes it weaves relationships dense with meaning: the carving bas-reliefs whisper a dynamic attitude in the most subdued hues, while the blocks of color enhance technical art in the juxtaposition of twisted and knotted. Entirely modular score based on the client's indication, SHOGI can take on the most diverse shapes, sizes and colors depending on the furnishing strategy chosen to make the environment in which it will fit unique and perfectly tuned.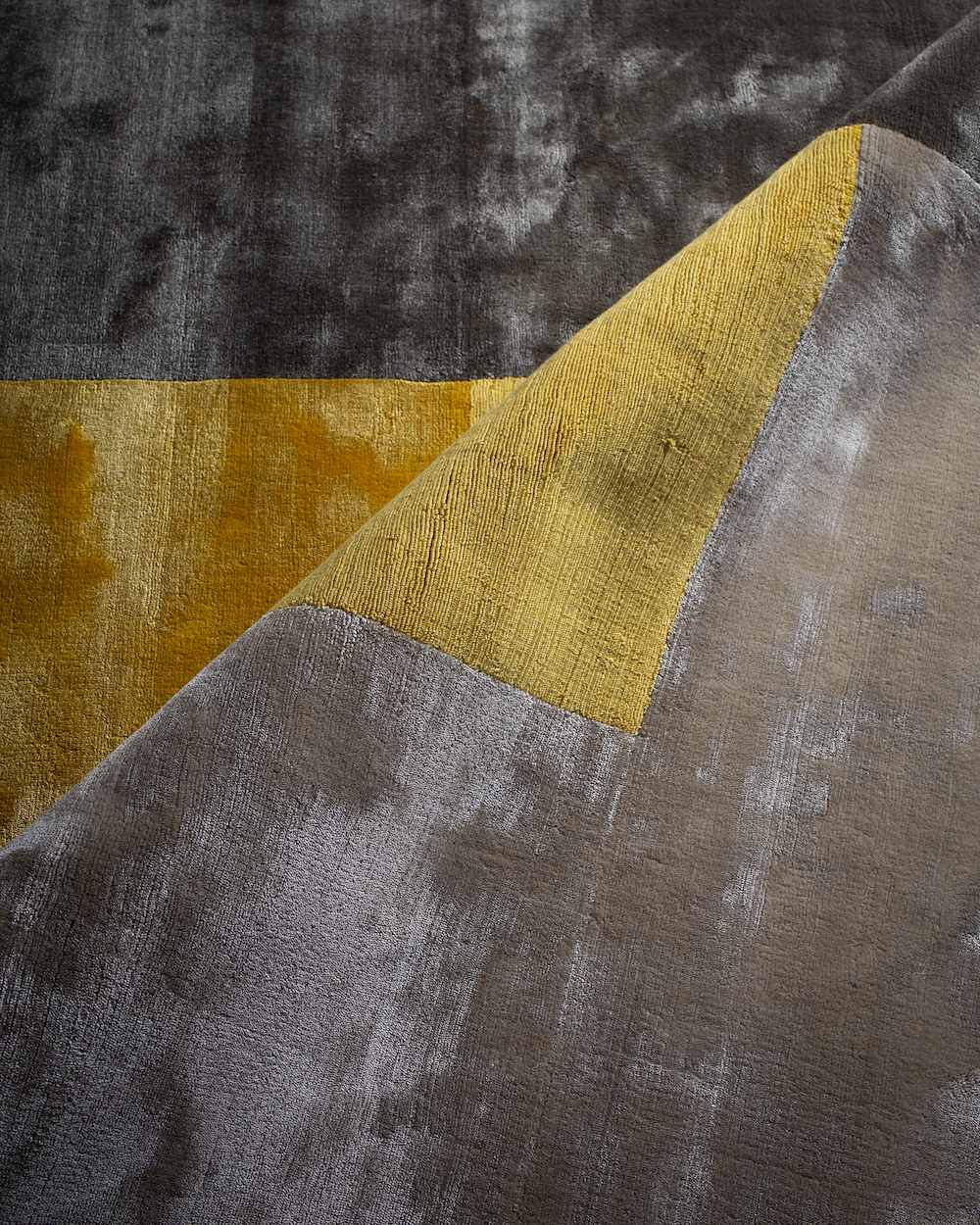 www.sirecomtappetiitalia.com