Greenwood Corniglia Set: enveloping relaxation it has been modified: 2022-06-02 di
This Set Corniglia Greenwood offers all the features necessary to spend relaxing moments outdoors:
the amplitude of the volumes, the wrap-around seating, soothing colors.
Comprising 3 comfortable sofas and a coffee table with glass 100 x 55cm, is characterized by a practical aluminum frame and soft cushions that provide ample seating and comfortable backrests.
The shades of sage green and gray ash, also, thus enhancing the strengths, encouraging more relaxing and resting.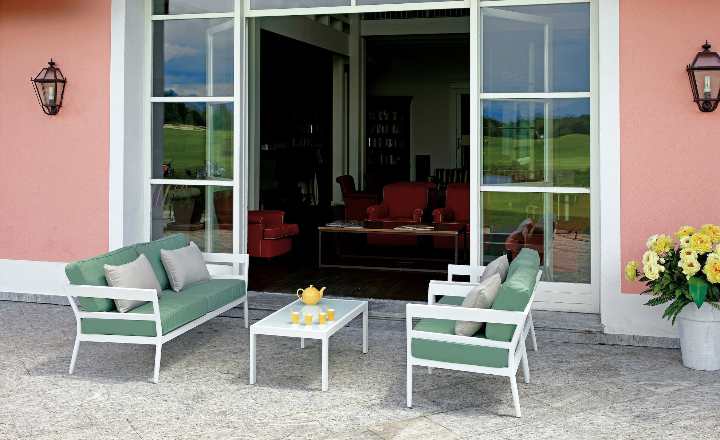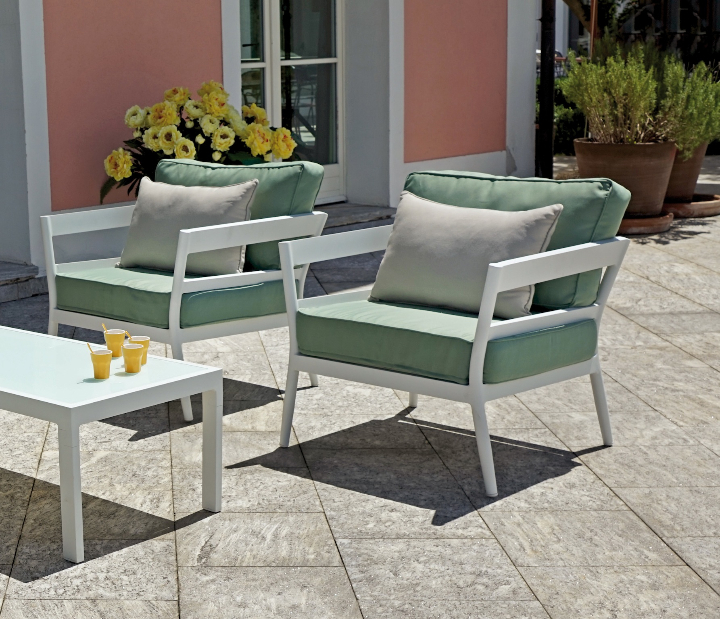 Greenwood: Toll 800.985006