Selva at the Salone del Mobile.Milano Moscow 2019: many innovations between present and future of design it has been modified: 2021-07-02 di
From the 9 to the 12 October at the Salone del Mobile.Milano Moscow, Selva presents the many innovations that have characterized this 2019, in addition to the bestsellers that represent the essence of the Philipp Selva brand.
The location is the Moscow Crocus Expo which in the last edition saw the participation of 19.542 professionals in the sector, with an increase of 9,1% compared to the 2017. At the stand of Philipp Selva there will also be two iconic pieces born from the collaboration with Aldo Cibic and Francesco Lucchese. The company's will is, in fact, to increase synergies with the most important design studios in the world, an operation begun last year with the creation of the Laku armchair with matching ottoman by Toshiyuki Kita.
The collaboration with Aldo Cibic gave birth to Pont table (cm L 270 - P 115 - H 73). The name derives from the arched shape of the legs that resembles a bridge. The large and rectangular top was created by reducing the thickness to a minimum, thus making it an ideal piece of furniture for modern spaces. The Pont Table in ash wood is available in Ash Dark, Ash Tobacco and Ash White. Versatile and impactful, it fits perfectly into the mix & match concept of the Selva philosophy.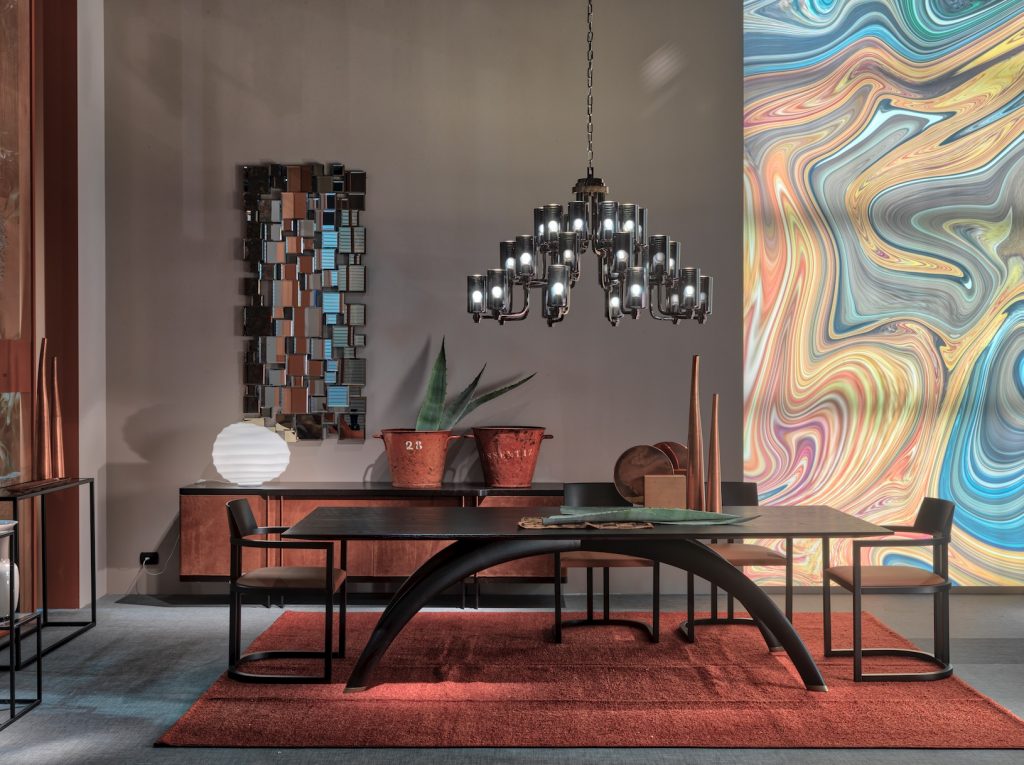 Lucrezia is the series designed by the architect Francesco Lucchese, an armchair and a small armchair that present soft and enveloping padding, outlined by sinuous curves. The idea of ​​comfort and the numerous coating combinations make both elements ideal for both contract environments and private living areas.
The small armchair (cm L 67 - D 65 - H 81/51), available in fabric, velvet or leather, is made up of a soft cushion enclosed by a backrest that evokes the idea of ​​a hug. The whole is supported by a support made of ash wood in the Ash Dark, Ash Tobacco, Ash White finishes.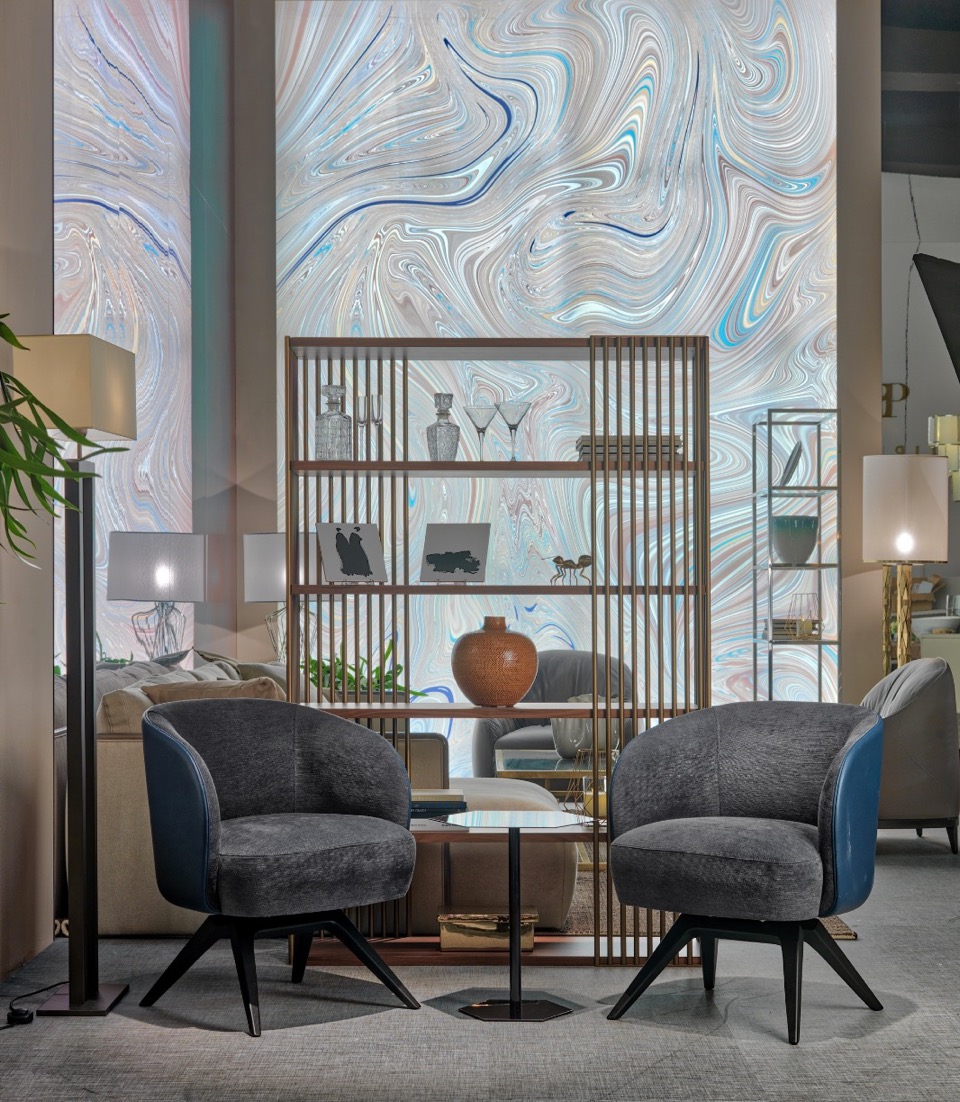 The armchair (cm L 82 - D 82 - H 74/43) is an expression of refined practicality and creates a mood of great relaxation and design research. The soft cushion recalls the idea of ​​a pouf, while the rounded back, which combines different materials and colors, makes this armchair an iconic element of pure trend.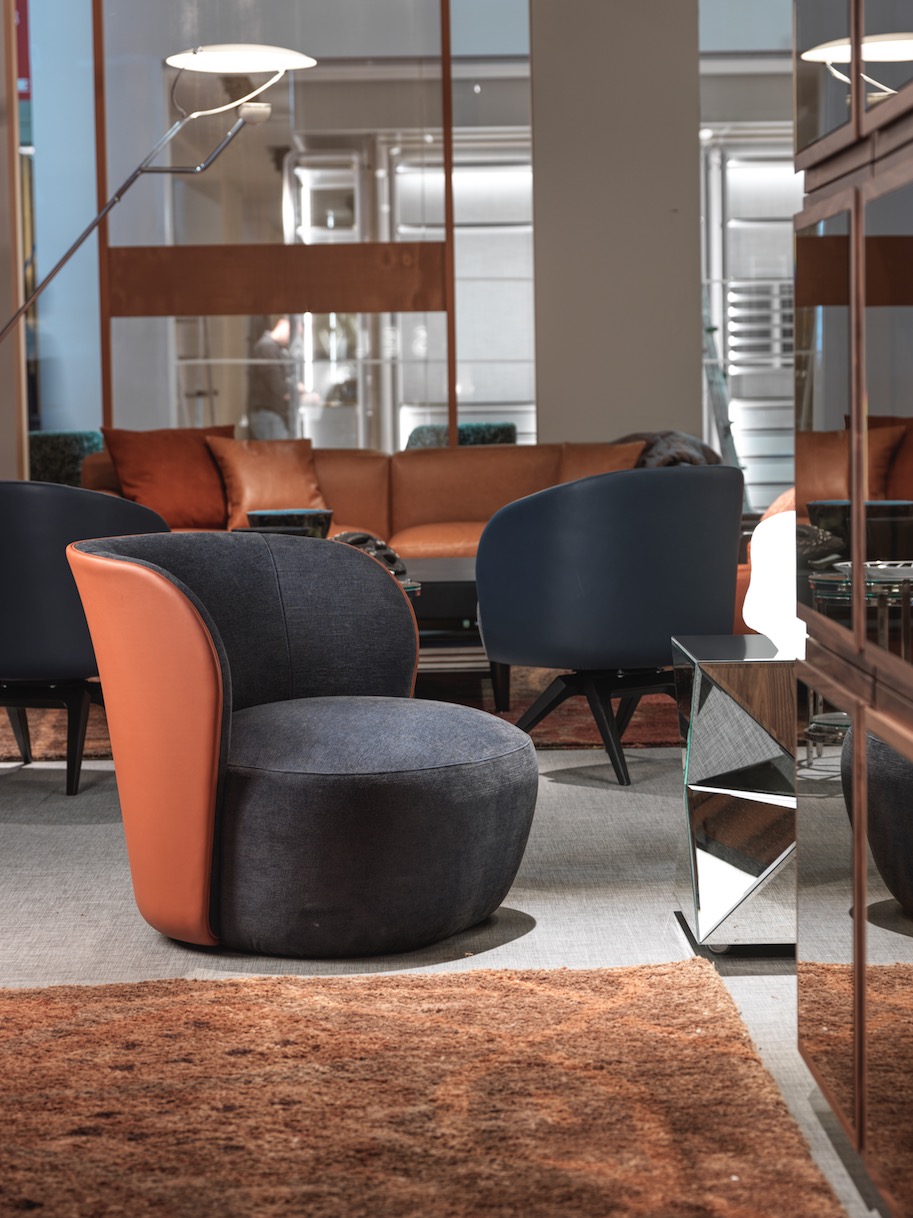 Philipp Selva will be on stage at the Crocus Expo in Moscow, 08 pavilion stand A01.