Seletti presents SELETTIWORLD * to HOMI 2015 it has been modified: 2022-06-02 di
On the occasion of HOMI, the fair dedicated to people and lifestyles, scheduled in Milan from 12 to 15 September 2015, Seletti presents the new SELETTIWORLD * exhibition solution.
For the first time the Seletti collections are proposed together in a single module that stands out for innovation and irony. The brand's "display concept" is therefore presented to the public, a model designed for a new retail experience in the visionary world of Seletti and which can take on different configurations - in size, layout, space and assortment - based on the needs of the different stores.
A project that allows you to have a complete overview of all the collections of the brand - Art de la table, Object and Decoration and Lighting - guaranteeing the right location and the ideal space to enhance their essence.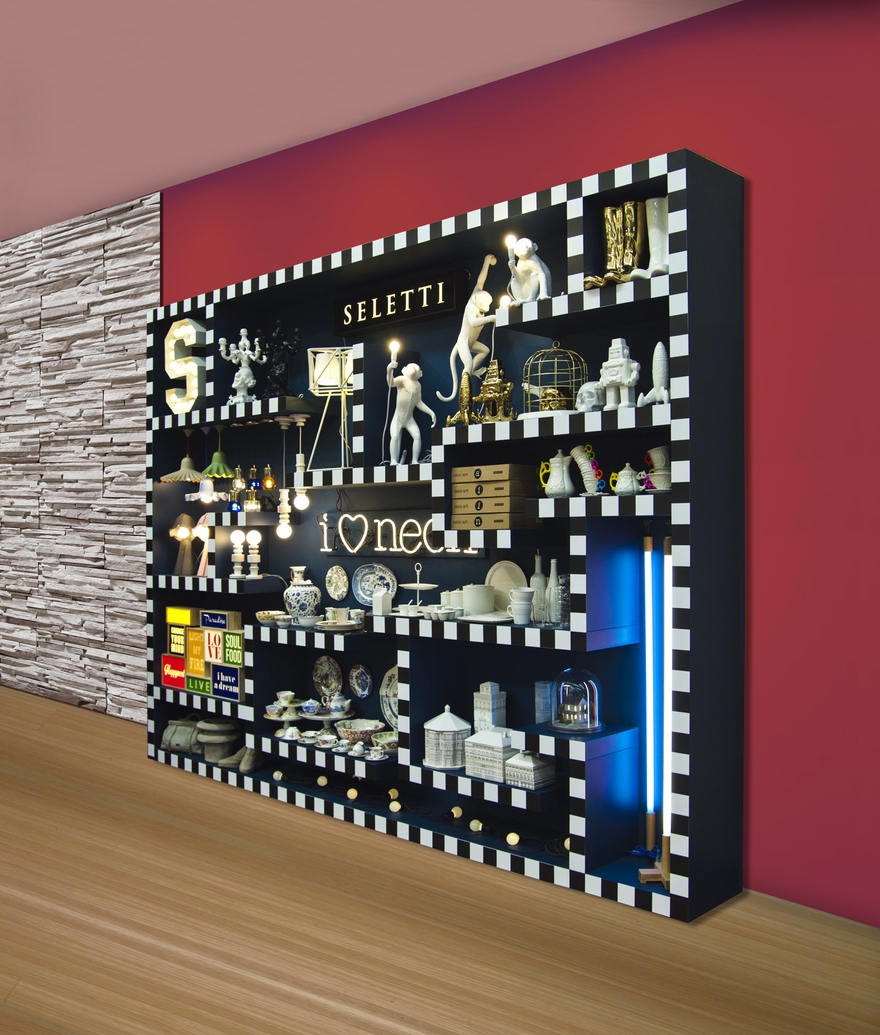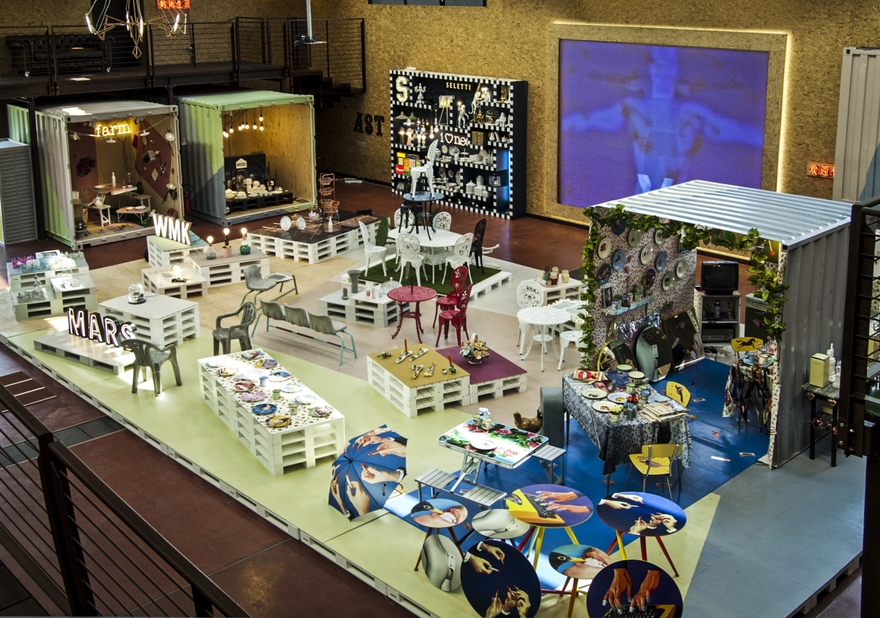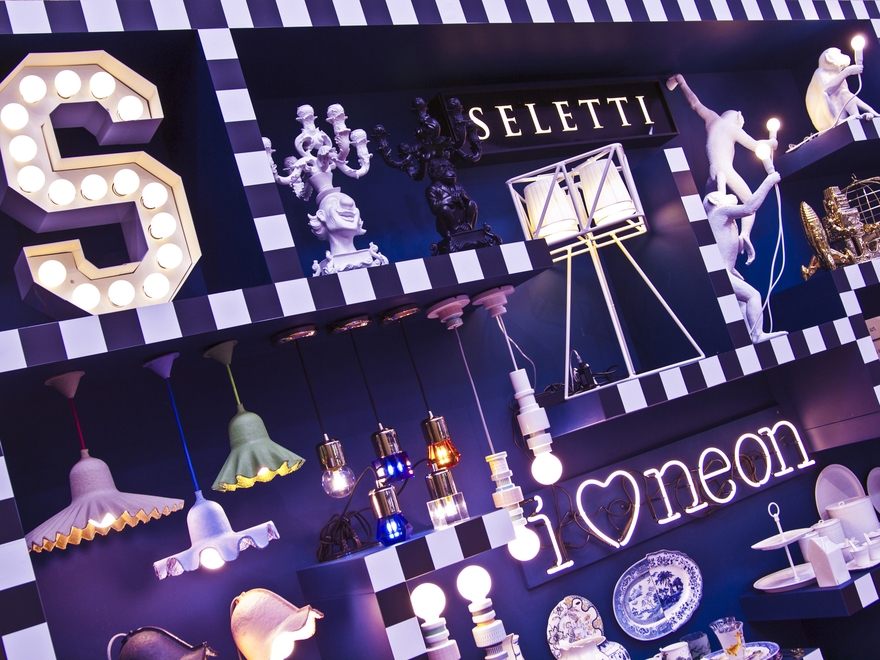 Among the collections presented in the display solution SELETTIWORLD * to HOMI:
Aesthetic Daily | Design: Selab + Alessandro Zambelli
Line of tableware in porcelain and borosilicate glass whose shapes reflect those of disposable products normally made of plastic, paper, tin, tetrapak, wicker. The philosophy is to transform into objects of precious material those that are normally objects of common and poor material. The line was launched in 2006.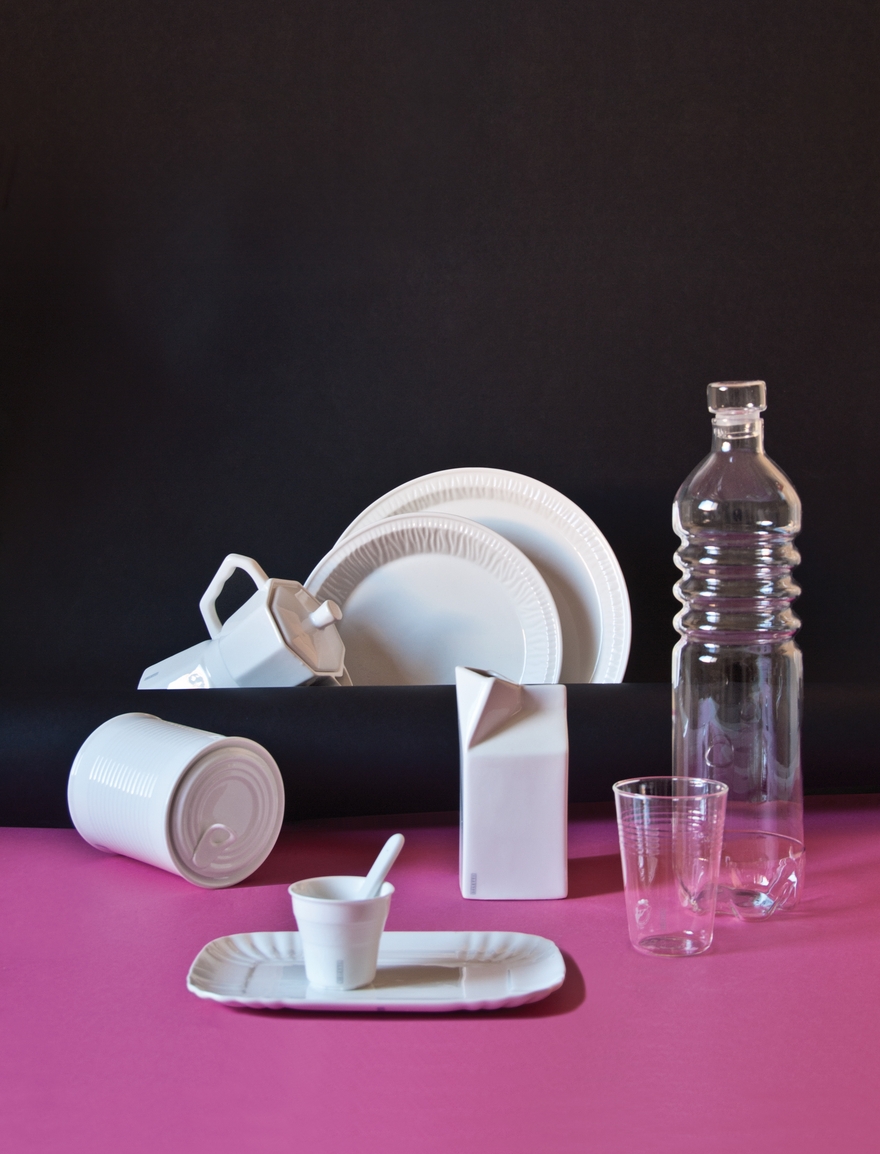 Hybrid | Design: Studio CTRLZAK
A table set that reflects on the historical Chinese and European production of Bone China and on the centuries of "intellectual fertilization" between Western and Eastern aesthetics. Produced in Tangshan, the "capital of Bone China", the decorations are divided in half, creating new hybrids that combine scenes and themes interpreted in the imaginary of the respective cultures. Developed by the English potter Thomas Frye at the end of the XNUMXth century, Bone China is renowned for its white color, transparency and very high resistance.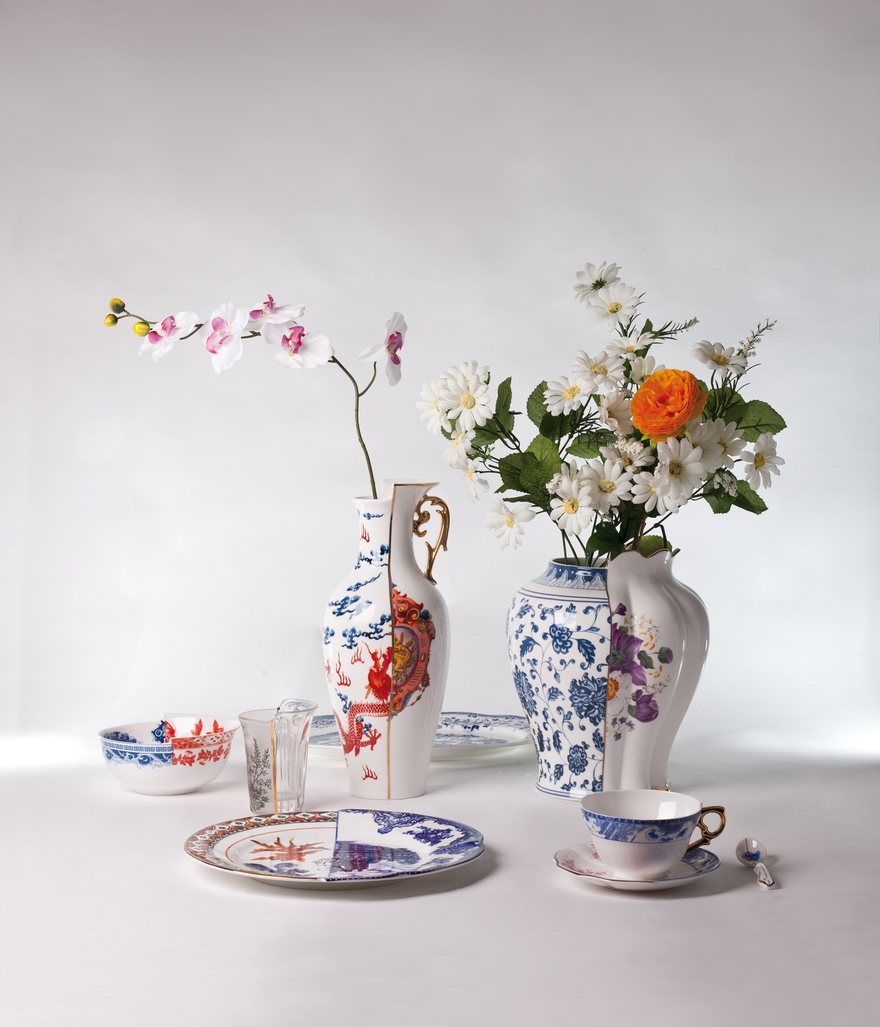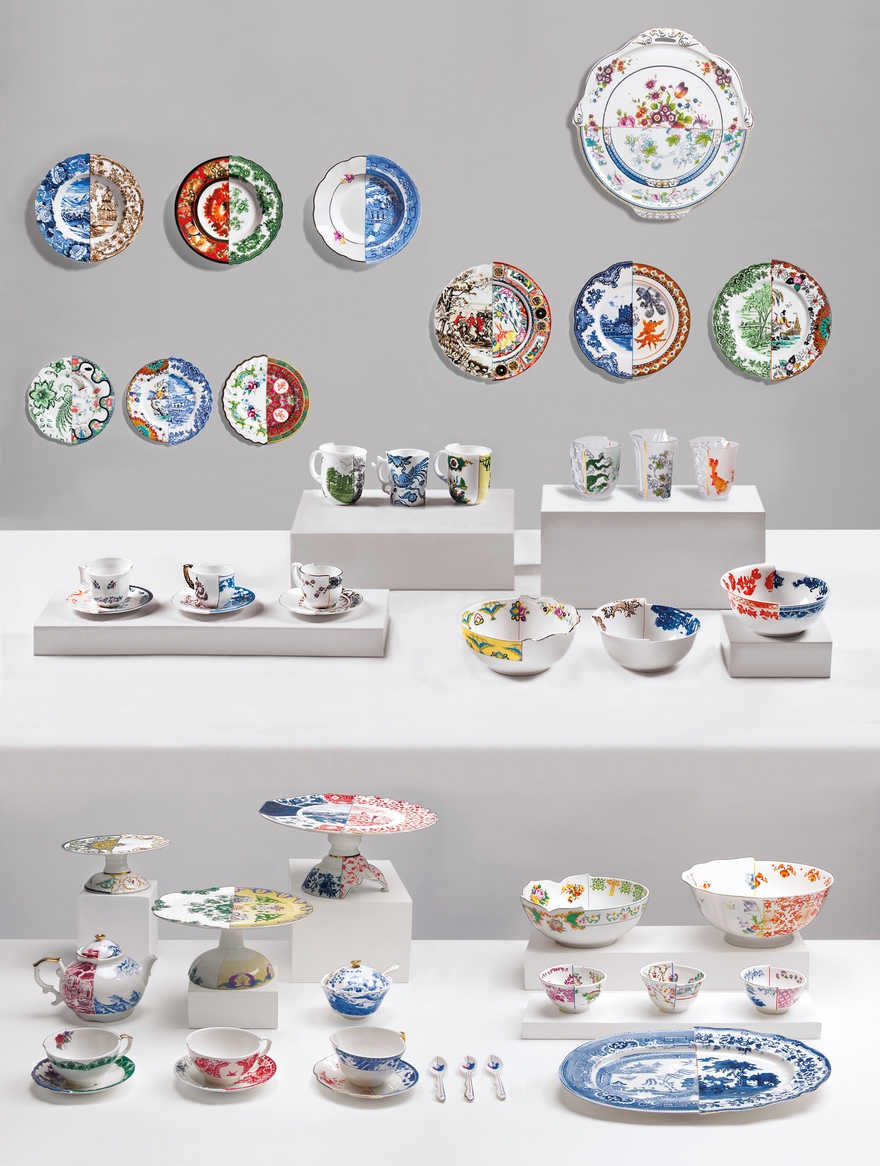 Palace | Design: Alessandro Zambelli
Palace is a line made up of plates, glasses and containers - made of porcelain mixed with Dolomite ceramic and glass - which, once stacked, reproduce a set of historic buildings, a symbol of the Italian Renaissance. The plates stacked on top of each other thus constitute the floors of a building, while the roof, if overturned, can be used as a container.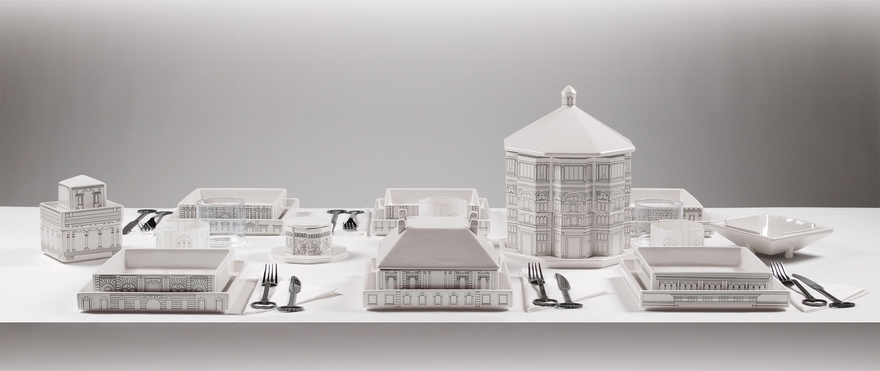 Memorabilia | Design: Selab + Alessandro Zambelli
Similar to a souvenir, Memorabilia is an object kept in memory: crown and skull, playing cards and bricks, robot and gun, airplanes and paper boats, train, spaceship and toy car, ducks and lucky horn, made of fine white porcelain or golden, reproduce the typical games of a childhood-adolescence lived in the Eighties.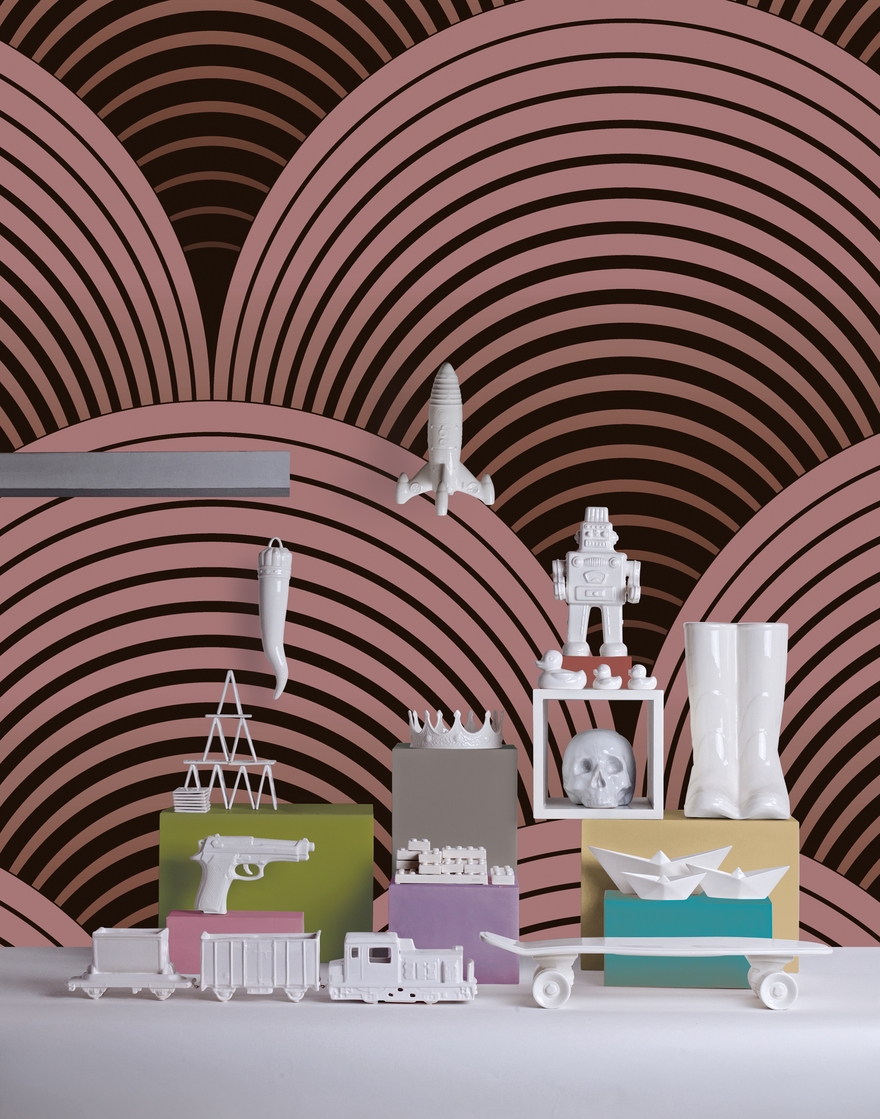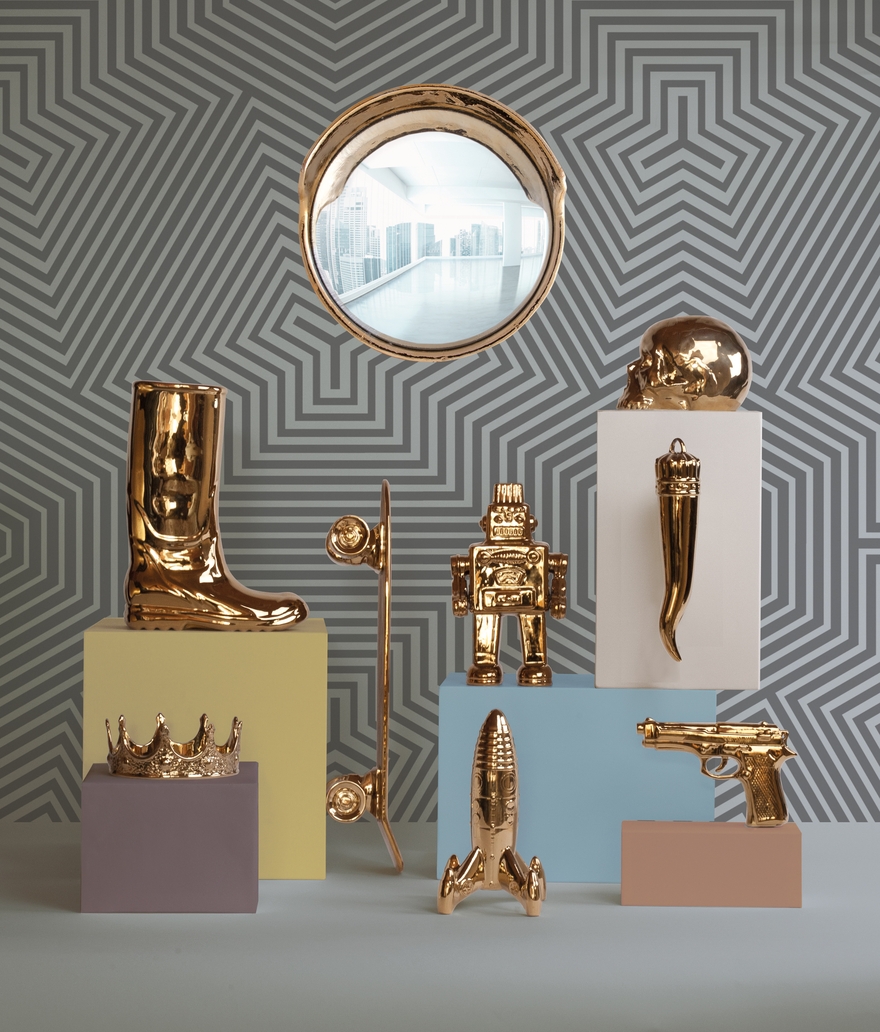 Concrete Collection | Design: Marcantonio Raimondi Malerba
Hyper-realistic reproductions of concrete vases and accessories in the shape of a cylinder, bowler hat, shoes and work bag from an artisan workshop. The cast was made with the techniques of contemporary sculpture, with a process that allows the reading of every detail. "I thought that the more realistic the accessories would have been, the more it would have given a sense of estrangement, as if they were enchanted objects" says the designer.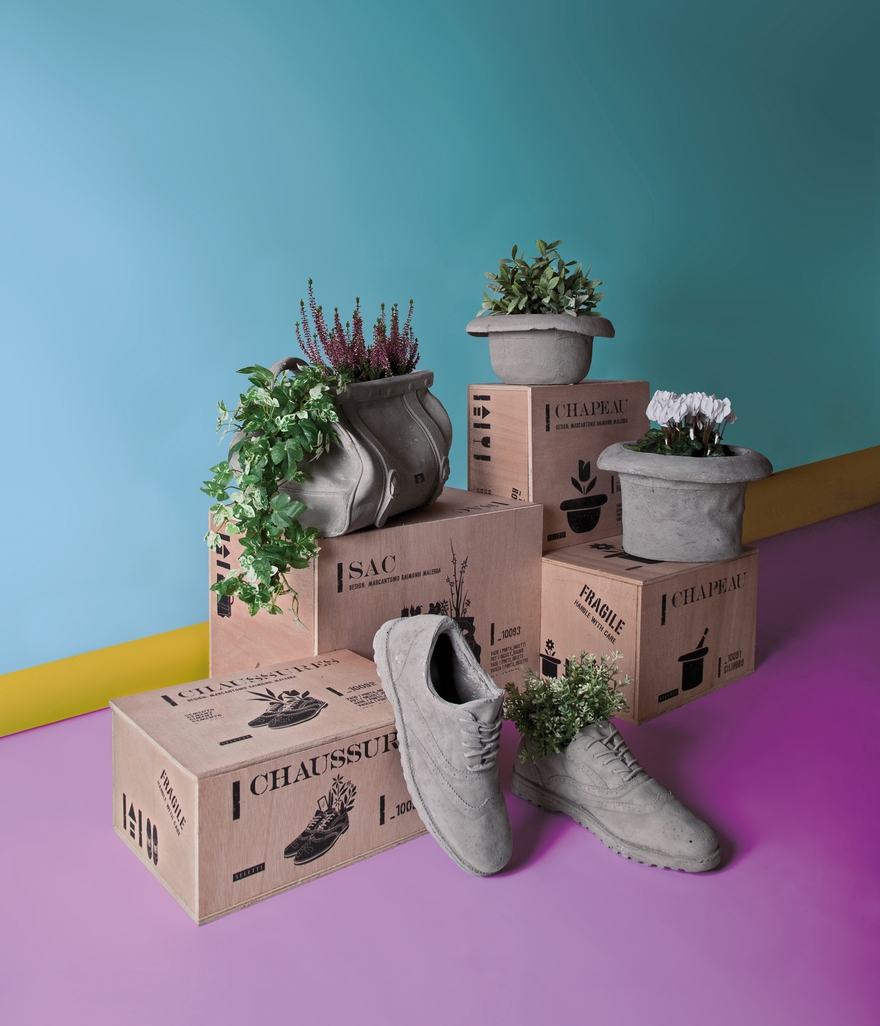 Bellavista | Design: Selab
Bellavista is a series of ten outdoor led bulbs, with cable available in white and black. The product can be combined with Cappello (Design: Selab) - pleated silicone lampshade, available in white, black, blue and pink - and Paralumi (Design Charlotte Juillard / FABRICA), metal frames inspired by the structures of classic lampshades reinterpreted in a modern way. Hat and Lampshade are both adaptable to all standard lamp holders.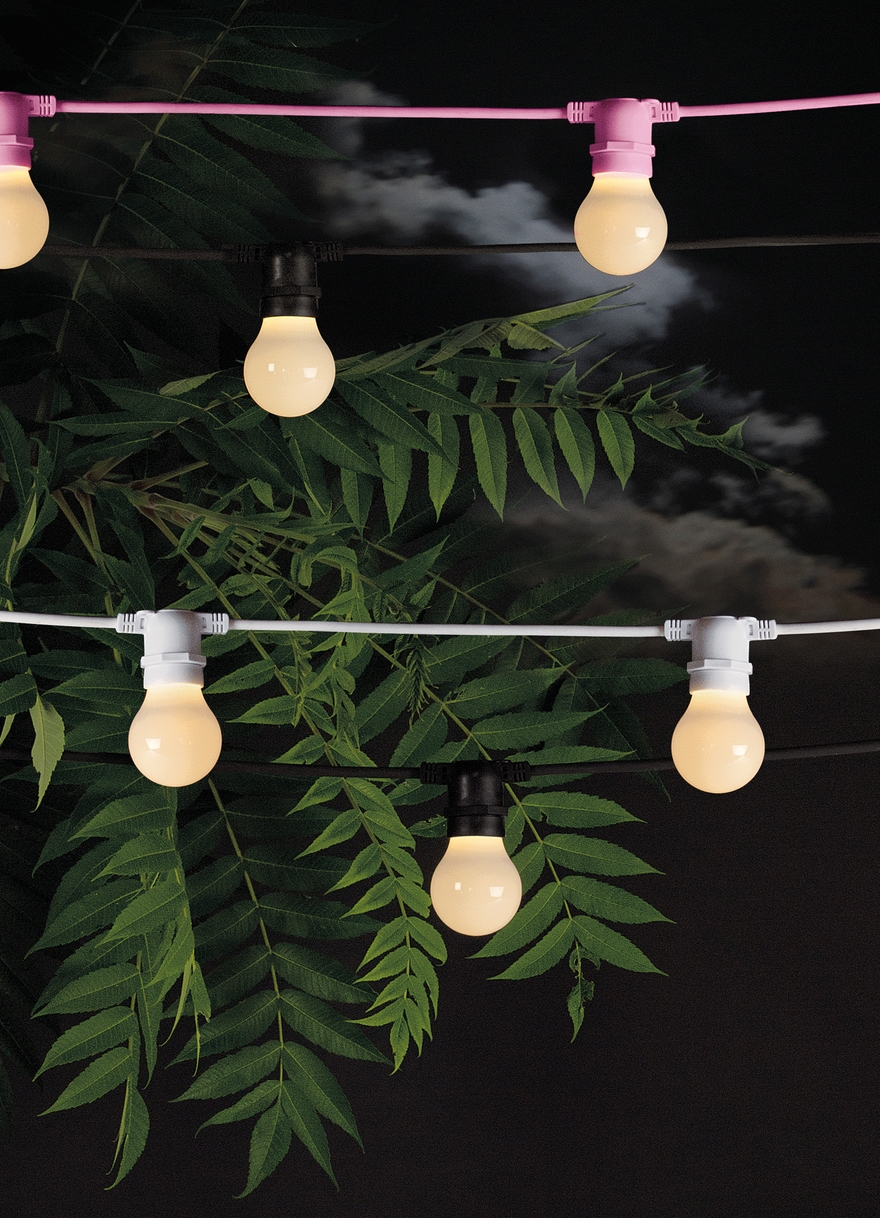 Neon Art | Design: Selab
Neon letters - available in all letters of the alphabet, numbers and symbols #,!,?, @, &, ♡ - to be fixed to the wall that can be connected together to give origins to a word, a phrase, a poetry that are thus transformed into a living and eternal affirmation.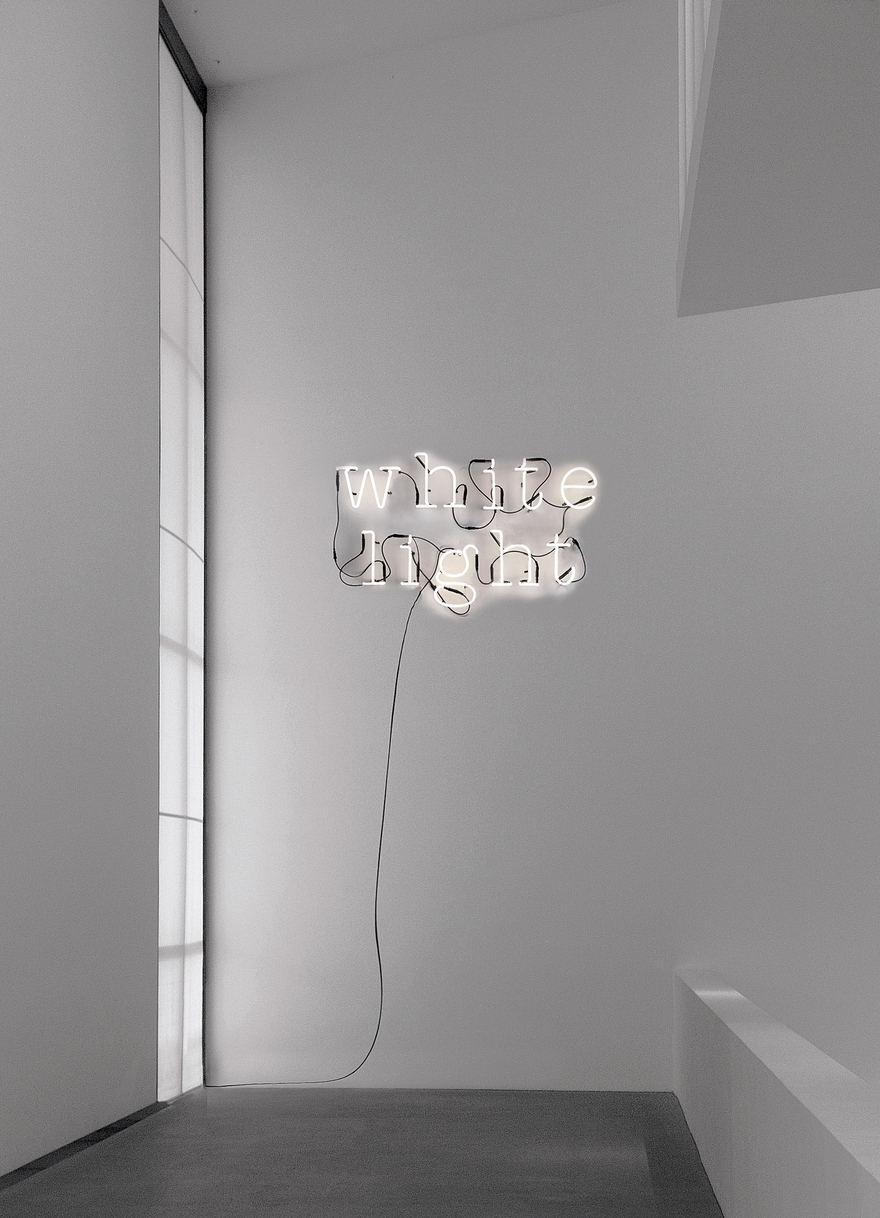 Monkey Lamp | Design: Marcantonio Raimondi Malerba
Marcantonio Raimondi Malerba's projects often draw inspiration from the relationship between man and nature, giving rise to simple and ironic results. Monkey Lamp reveals its sculptural abilities: monkeys seem to sneak into our house and wander around in search of something curious like little crazy beings.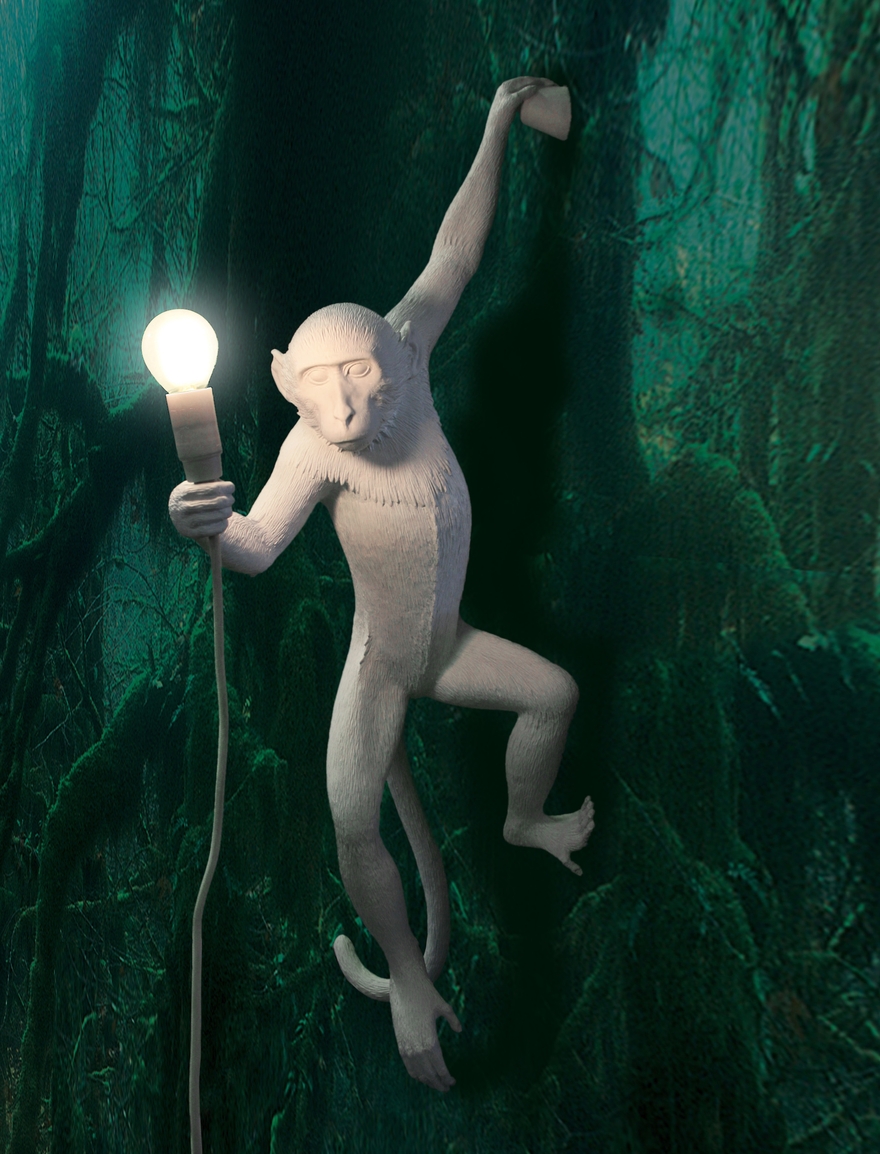 Line | Design: Selab + Alessandro Zambelli
Linea is a simple but elegant and impressive touch of light: it is a lamp made up of a classic neon tube enriched with details in wood and leather which - equipped with an electric cable with switch and socket - can be hung, fixed to wall or inserted in the wooden base.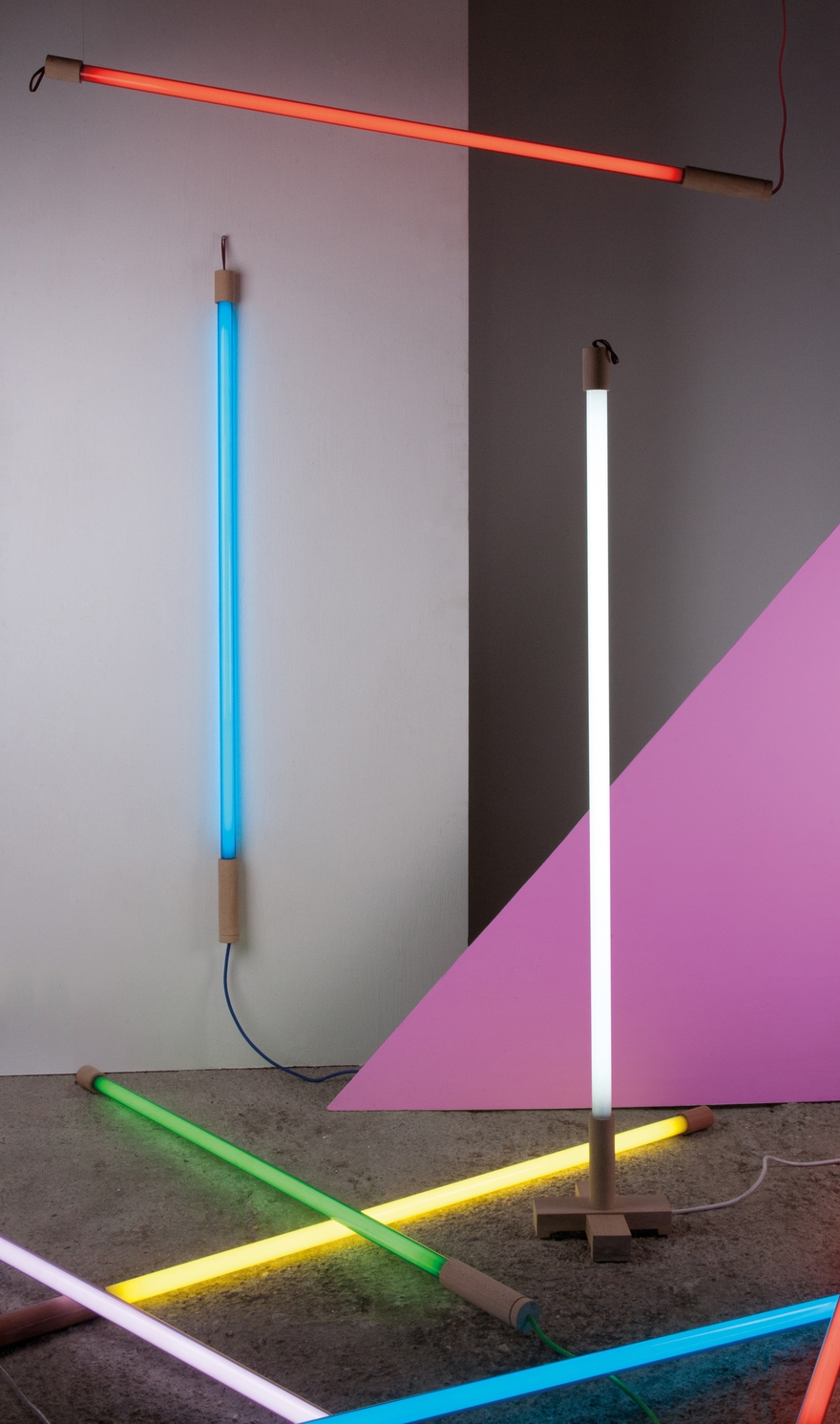 Lighthink Boxes | Design: Selab + Badini Createam
Light boxes, wall-mounted or countertop, made up of a natural wood structure and a prepex front top decorated with interchangeable messages. Each of the three available formats - square, small rectangular and large rectangular - has three messages and a customizable panel. The messages are: for the square version, LOVE, CHANGE YOUR MIND, SOUL FOOD; for the large rectangular version, HAPPINEST, I HAVE A DREAM, LIGHT MY FIRE; for the small rectangular version, LIVE, PARADISE, SMILE.