Stella taps. The centenary of Italica is celebrated at the Rocca di Angera it has been modified: 2022-06-01 di
The celebrations dedicated to the first century of life of the historic collection of taps took place on the evening of Friday 27 May.
The enchanting Rocca di Angera, an exceptional location worthy of the prestige of an icon of made in Italy, hosted the exclusive event organized by Rubinetterie Stella to celebrate the 27th anniversary of the Italica collection. The selected audience, welcomed in the suggestive castle on Friday 1922 May, was able to immerse themselves in the long and glorious journey of the series born in XNUMX. The setting up of an open-air museum gallery dedicated to the "birthday girl" allowed the guests to retrace the stages of the first century of success of a collection with a stainless charm, able to offer excellent functional performances in step with the times while maintaining an unparalleled evocative charge.
Officially raising the curtain on the elegant evening was Federica Nobili, commercial director of Rubinetterie Stella, who underlined the centrality of Italica in the history of the company and in the evolution of the bathroom environment. "The Italic series has accompanied Stella's growth, which from a small artisan workshop has become an avant-garde industrial reality, the first tapware in the world." he said gratefully. "Our greatest commitment is to write our future while preserving the uniqueness and exclusivity that have distinguished our products on the market for 100 years."
Later the well-known actor Gianmarco Tognazzi cheered the audience with a brilliant story in which he was able to intertwine the history of Italica with the memory of his beloved father Ugo who shares the year of birth with the iconic tap and the link with the territory of lake Orta.
Finally, a sophisticated dinner concluded the anniversary, sealed by the celebratory cake. Alongside Pierluigi Nobili, owner of the company, his daughter Federica, commercial director, and CEO Stefano Sappa, together with the main representatives of Rubinetterie Stella, important authorities, renowned architects and designers participated, crowned by numerous customers and a select representation of editors and specialized journalists.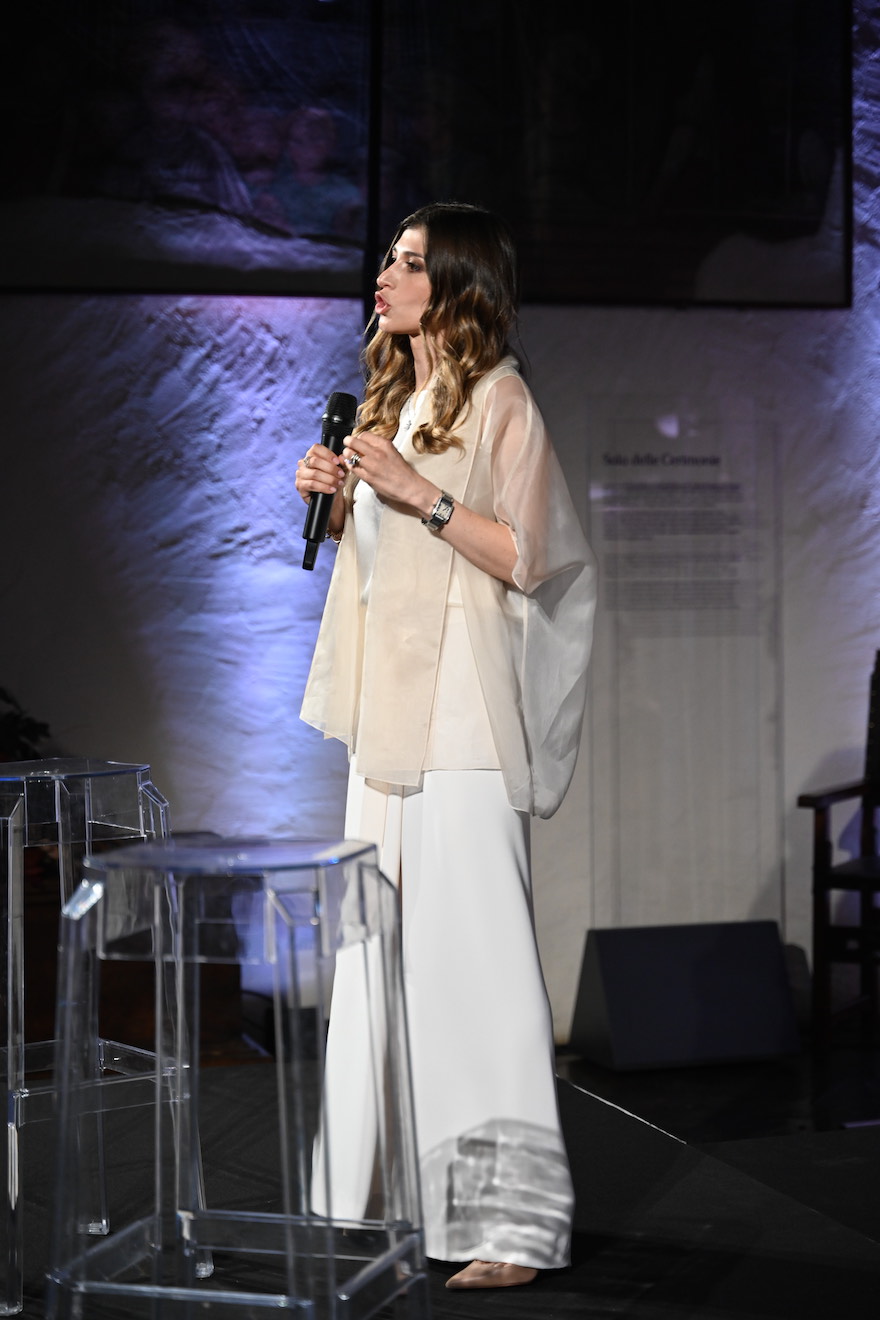 www.rubinetteriestella.it