Rubinetterie Stella at ISH in Frankfurt it has been modified: 2023-02-22 di
The historic company from Novara will be in Frankfurt with Design Italia, a collective of companies associated with Assobagno and FederlegnoArredo. The initiative which intends to highlight Italian design, bringing together qualified partners attentive to the quality and aesthetics of the product, offers an excellent opportunity for visibility in an event where foreign competitors of great stature are present.
Stella's stand will follow the shape of a Nautilus, whose shell has a logarithmic spiral section built according to the famous golden section. An almost museum-like set-up, inspired by the perfect design of nature, with product niches and a curve of wings with oblique light. The stand will also host some abstract canvases, created ad hoc by the artist Fausto Bertasa. The company will exhibit in Frankfurt the three historic series that have made and are making the history of Made in Italy: Italica, which last year celebrated 100 years of uninterrupted production, Roma and Eccelsa and will give prominence to the two new series Macarons and Charms.
The participation of the historic Italian brand at ISH 2023 represents a confirmation of Stella's ability to create successful, innovative products that are aesthetically and technically close to perfection.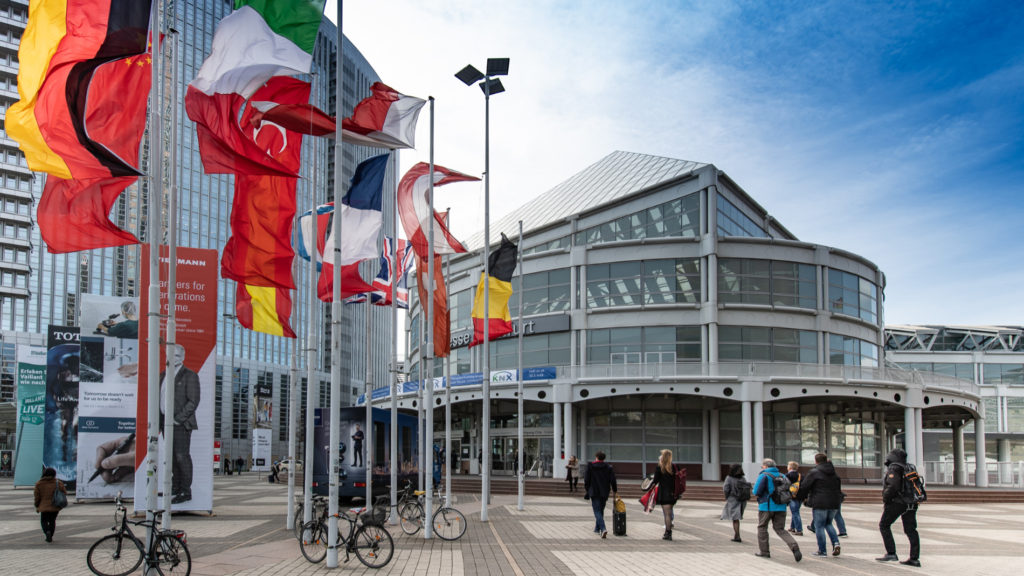 www.rubinetteriestella.it