Research, experimentation and continuous "exploration": these are some of the key principles of JoeVelluto it has been modified: 2018-08-10 di
Zen as a new key for reading and reflecting on design projects. JoeVelluto (JVLT), design and communication studio based in Vicenza, was founded in 2004 by Andrea Maragno and Sonia Tasca.
In these years the Studio has been protagonist, with a creative and eclectic approach, of numerous cultural initiatives and author of prestigious collaborations that have seen it grow and establish itself on the international scene.
To consolidate the design and professional path of the study is Andrea Maragno, for some years a laic Zen monk and President of the Zen Buddhist association "OraZen", which he sees together with Maestro Tetsugen Serra, also founder of the homonymous Zen Temple of Padua. A spiritual meeting that led him to the demolition of "ideal models" in favor of uncoded intuition and creativity.
The "Zen vision" is not linear, it is provocative, it undermines the established models of Western culture by exploring the "hidden territories" of our mind, suggesting new visions harmonizing with the continuous change of reality, breaking the established patterns to see things from perspectives different.
For some years it has given birth to the "design + zen" format: workshops and meetings, open to designers and companies, with the aim of "exploring change". During these workshops, new scenarios and new ideas are built. Starting from the reading of "koan" - a sort of question-enigmas to which we are invited to answer - we get to generate "paradoxical objects", in which some surprising points of view are realized.
"Design + zen" has already been a protagonist in numerous Italian universities including ISIA - Faenza, Domus Academy - Milan, NABA - Milan, Fabrica - Villorba (TV), Scuola Italiana Design - Padua, outlining Andrea Maragno with JoeVelluto as a precursor of an unprecedented approach that links a deeper vision of our being to design.
A sharing of stimuli and inspirations that shines the spotlight on the fundamental and active role of the designer in the creation process that, thanks to a liberation from the design conventions, gives life to a totally free creative vision.
JoeVelluto has always explored creativity in its most varied forms: first of all a pure activity of vision, critical research, teaching and experimentation with new forms of expression in the field of design and communication.
The "RosAria" project - presented in 2002 on the occasion of the "Opos Under 35" competition and became part of the permanent exhibition Die Neue Sammlung (Design Museum of Monaco) - marks the beginning of this path -: a crown of disposable rosary, made of bubble wrap.
Other concrete examples of this constant tension to "reflect" on design and its functions are "funcooldesign", the personal exhibition, curated by Oliviero Toscani, presented in the 2011 at the Triennale Design Museum and "UseLess Is More", curated by Beppe Finessi, first interpretation of the concept of Adesign.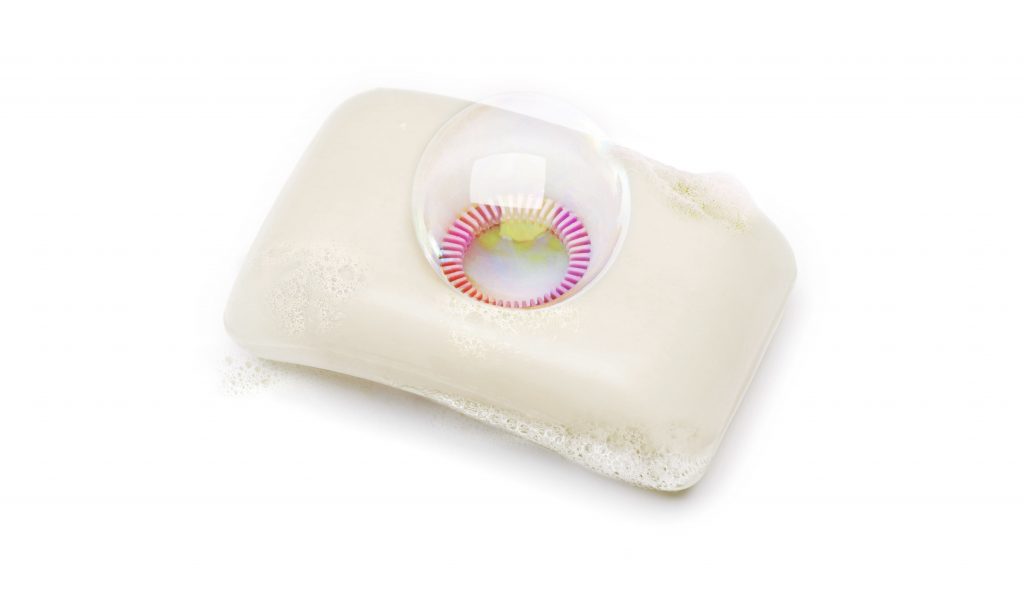 Since January 2018 Andrea Maragno also collaborates with Oliviero Toscani in the relaunch of Benetton and in the creative direction of Fabrica, a center of research on communication, in Treviso. A role that confirms the recognition (at an international level) of Andrea Maragno, thanks also to prestigious collaborations with entrepreneurial companies in the design sector and to the many cultural and creative initiatives that have seen him as protagonist of personal exhibitions, author of books, teaching and teaching direction and forerunner of a vein of creative research on Zen-related design.
This project eclecticism is flanked by professional activity aimed at companies, such as the collaboration with Pitti Immagine over the last ten years, for which he is responsible for fitting out projects and installations. In the next edition of Pitti Bimbo - from 21 to 23 June - JoeVelluto will present the new exhibition project for the street area.
In the 2006 he also started the role, as art director, for PLUST Collection, a Vicenza brand specialized in the production of furniture and outdoor accessories.
From the 2004 to today, the Studio also includes articulated and ambitious projects, also marked and awarded in the context of authoritative international awards such as the Compasso d'Oro ADI.
In 2015, an educational and artistic coordination activity begins for the Scuola Italiana Design, the education division of the Galileo Visionary District (Padua Science and Technology Park) for which JoeVelluto initiates a repositioning process, starting with the drafting of a new studies based on interdisciplinarity, design of the communication and corporate message.
Scuola Italiana Design is a training reality that counts over 25 years of training on design and communication and that has in its DNA the goal of offering an education characterized by the union between "knowing how to think and knowing how to do": a balance exceptional between culture and experience, between theory and practice, between conceptual methodologies and application tools.