PLAYFUL INTER-ACTION. Alcantara-MAXXI project, an interactive exhibition to investigate the sensory material it has been modified: 2013-11-06 di
The third exhibition, fruit of the collaboration between MAXXI and Alcantara started in 2011, deals with a well-known and yet never fully explored aspect: the sensory material. PLAYFUL INTER-ACTION, the MAXXI 12 from November to January 5 2014 its main purpose is to make the values ​​of a covering material that is part of our daily life "physically" understandable.
The creative path, which saw the National Museum of XNUMXst Century Arts and a brand like Alcantara engage in an exchange of skills, giving voice in the past years to established designers and young international talents, involved this year Fabrica and Lo Studio Minale-Maeda, Commissioned by the editors Giulio Cappellini (Art Director of Alcantara) and Domitilla Darts (Design Curator, MAXXI Architettura) for their leading role in interaction design and relationship design. Interactivity is in fact a fundamental aspect of this exhibition: a series of tactile-visual, touch-auditory, tatto-olfactory associations invite the visitor to touch Alcantara, to look at it, even to listen to it or smell it.
If the 11 2011 international designers involved in the project Can you imagine? were called to interpret the material leaving free the imagination and 8 installations of young designers in the protagonists of the exhibition 2012 Shape your life! have given new life to everyday contemporary scenes, for the third exhibition, which concludes the project Alcantara-MAXXI, the two curators have chosen a path that goes straight to the essence of the material: "The two groups of designers have been asked to work on the activation of a multisensory experience, he left by touch and sight and explore other possibilities. The result is a sort of synesthesia. To obtain it, is the fundamental contribution of the visitor: its interaction with the work is part of the work itself, one lives the intervention of others. "
Alcantara has infinite possibilities of application, Countless colors and textures, and while it is true that everyone knows, it is equally certain that they do not always realized the many facets. Hence the intention of giving voice to the physical material starting from its first undisputed feature: tactility.
So the draft Fabrica moves in the dimension of sound, turning through a technological system interaction between the work and the visitor who becomes the protagonist of the installation, while the duo Minale-Maeda olfactory universe works. The route takes the visitor to discover PLAYFUL INTER-ACTION reveals unpublished synaesthesia: a real "concert" sensory directed by two creative groups that have investigated in depth the expressive power of Alcantara.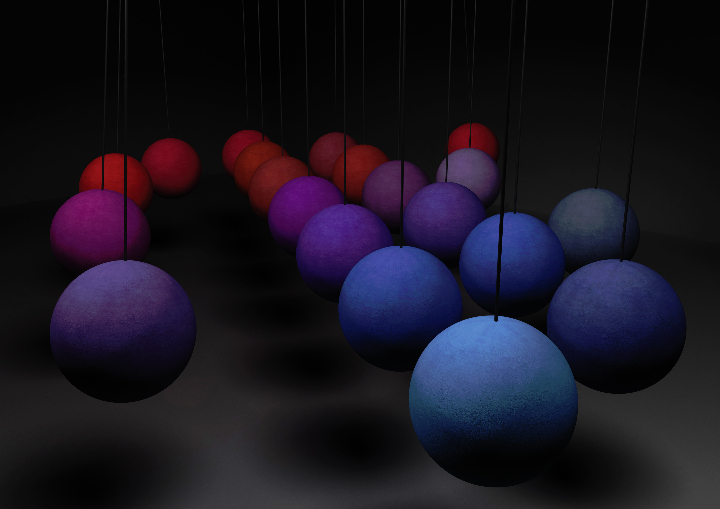 The three-year collaborative project between Alcantara and MAXXI will live also in a catalog, on sale at the museum, which collects the legacy of works, reports and suggestions from the three-year project born of collaboration between the company and the museum.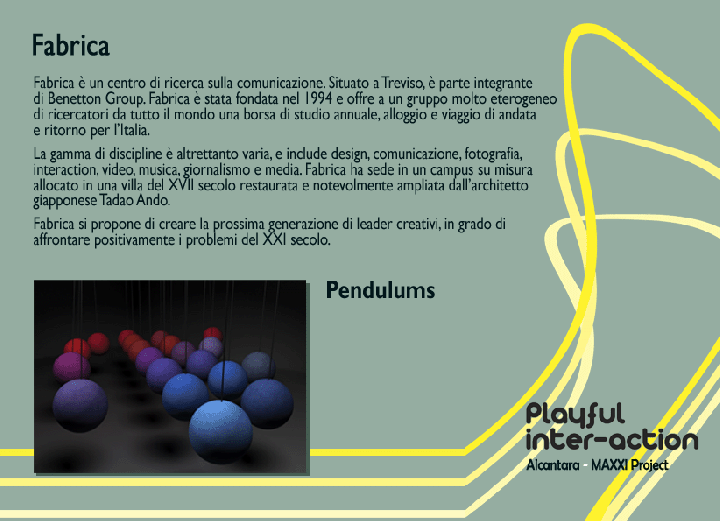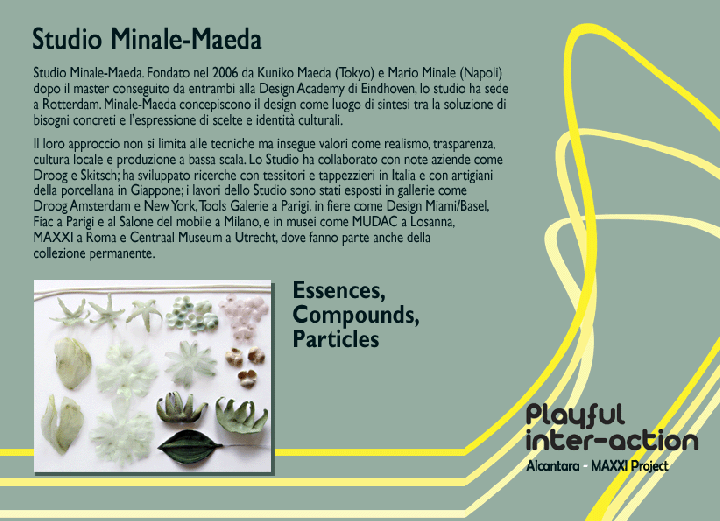 PLAYFUL INTER- ACTION. Project Alcantara-MAXXI
MAXXI - National Museum of XXI Century Arts, Via Guido Reni A 4, 00196 Rome
12 2013 from November to January 5 2014, opening: November 12 2013