Masiero DRYLIGHT, the chandeliers in classic style outdoor it has been modified: 2013-10-15 di
Masiero, a leading company in the high-end decorative lighting sector, recently premiered, with an exclusive event at the prestigious Terrazza Aperol in Piazza Duomo in Milan, DRYLIGHT®, Its innovative collection of lamps and chandeliers inspired by the Venetian tradition, designed and created specifically for outdoor use.
Composed of suspensions, wall lights, table and floor lamps made of glass, polycarbonate and nylon reinforced with glass fiber, with IP65 protection to guarantee durability, the new line takes its name from the revolutionary DRYLIGHT® technology that ensures waterproofness and resistance in any situation.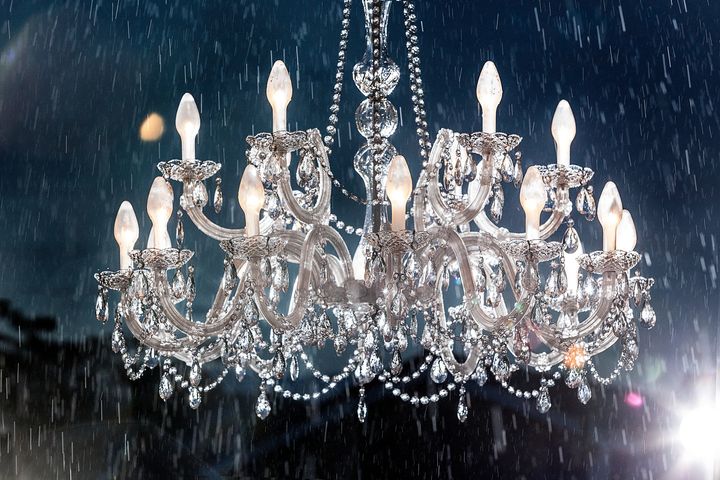 The result of years of research and studies, and covered by an international patent Masiero, technology DRYLIGHT® has indeed finally solved three problems hitherto insurmountable for outdoor lighting systems: impermeability to water, dust and salt; resistance to stress, to the wind and impact; lightness, modularity and ease of installation.
The skill of Masiero, for over 30 years ambassador of the taste and art of the great Venetian glass masters, has made it a collection of wonderful classic style outdoor lamps and chandeliers, available in various colors, capable of creating plays of light and unrepeatable scenographic effects, made, however, extremely efficient, thanks to a system of low consumption lighting with low voltage lamps or, at the customer's choice, with RGB LEDs.
For the launch of the collection a terrace was therefore chosen not by chance. Thanks to DRYLIGHT® technology, in fact, any outdoor environment can enjoy the inimitable style of Masiero. Equipped with all the safety of an indoor lamp, the beautiful Venetian-style chandeliers of this brand new collection manage to bring all the beauty of artistic lighting out of its traditional canons - therefore out of the classic style salons and sumptuous ballrooms - allowing its installation in gardens, pools or on summer terraces.
Enrico Maria Masiero, AD Group Masiero declares: "I am really proud to present DRYLIGHT®, a collection that required significant investments and years of research in collaboration with the Treviso-based firm Abaco Ingegneria. We believe that our patent, the heart of this collection, can open up a totally new market for us, that of outdoor lights. We think of the setting up of gardens and gazebos for weddings and receptions in general, of the open spaces of hotels and accommodation facilities, of wellness areas, of swimming pools, of clubs and discos. DRYLIGHT® is a versatile collection that integrates perfectly in both classic and modern styles, and can also be customized with structures in one color and contrasting pendants. It is therefore a source of innovative solutions also for the contract world, in which Masiero already plays a prominent role with his customized lighting creations. It is therefore an exclusive and revolutionary project, which once again sees us as innovators and leaders in the sector of artistic and luxury lighting. Its presentation could only be outdoors: in this exclusive and prestigious context DRYLIGHT® will give its best ... Let me say: Let's hope it rains! "