Light and color in the bathroom: the shapes and design of HI-MACS® at IMM Cologne 2016 it has been modified: 2016-01-18 di
HI-MACS® between shapes, lights and colors into the bathroom, took part in IMM Cologne 2016. They will present the limitless opportunities offered by the New Generation of acrylic stone.
Not only thermoformable, but also resistant, non-porous, impermeable and hygienic, workable in such a manner as to leave no trace of visible joints or grooves, for additions not only beautiful, but also easy to maintain, functional.
"Scape", the basin Black Not Only White
Once again Marike Andeweg, designer and founder of the Not Only White brand, chose HI-MACS® to redesign the bathroom according to her minimal style, introducing "Scape", freestanding washbasin. The project, conceived by Joost van der Vecht, He has created a striking complement monolithic. Marike Andeweg will be present to illustrate the customization possibilities offered by the collection and acrylic stone.
Together with Scape, the stand will also present the new collection of washbasins of HI-MACS, free-standing version or integrated in the top, but also to suit any style and every environment, on wooden surfaces, natural stone, acrylic stone or tiled.
Square, rectangular or round, the HI-MACS sinks are available in finishes Alpine White and Nougat Cream.
I Color 2016With three new shades by Marcel Wanders
In 2016 HI-MACS is enriched by five new colors in the collection LUCIA, characterized by texture particles that gives the material a new deep organic-looking.
Of the five Lucia colors, three were designed by Marcel Wanders: Ice Queen, Shadow Queen and Star Queen, which "reveal a world of oppositions and games: darkness and light, black and white, opaque and luminous".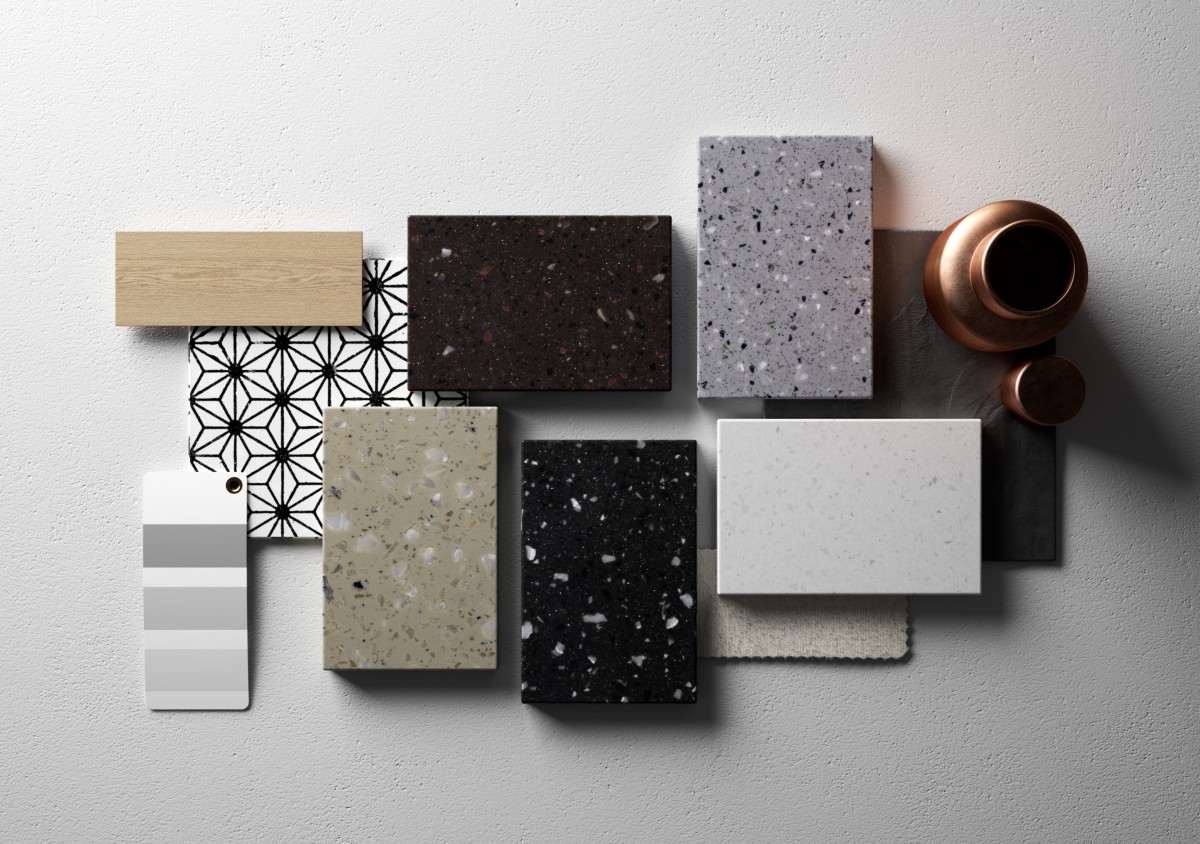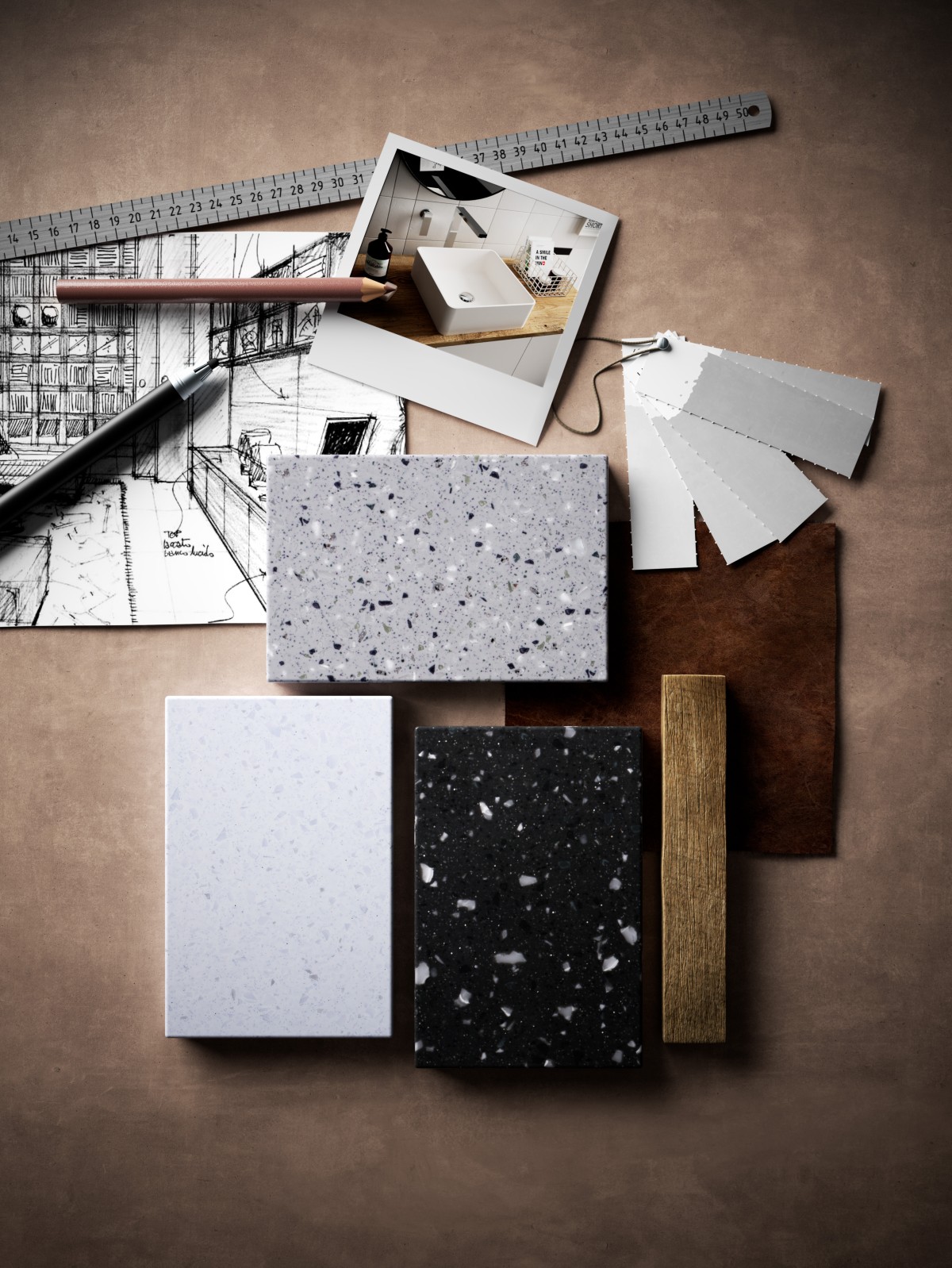 HI-MACS gives "new light the light"
Those who look up at IMM will make another surprising discovery at the HI-MACS® stand: light.
The lamps made from DForm embellish the environment and highlight another feature of the solid surface material: its translucency.
This feature makes HI-MACS® the best tool for designers, making it suitable not only for the production of lamps or furnishing backlit, but also of steps, booths, counters and whole facades, with amazing results.
At IMM 2016, HI-MACS will also stand for FRAME. Chosen by the design studio Dutch i26 for coating the walls and floor, HI-MACS creates an experience inspired by nature intangible, sensory three hundred and sixty degrees.
IMM Cologne, January 18-24 2016, 4.2 lobby, stand B-046