The Elidi win the Good Design Award it has been modified: 2018-01-29 di
The Elidi, the fruit bowls designed by Alessandro Loschiavo and Marco Paiani for Aliantedizioni, have won the Good Design Award assigned, as every year, by The Chicago Athenaeum, Museum of Architecture and Design.
The Good Design Award, awarded starting from the 1950, is the oldest industrial design competition in the world. Aliantedizioni he receives it for the sixth time while Alessandro Loschiavo receives it for the eighth year.
The Elidi are a series of containers shaped like corollas of flowers that seem to emerge from the floor like large semitransparent water lilies. Conceived as very light fruit holders, they are made in two sizes in polypropylene film for translucent foods and are obtained by lifting and hooking the petals of a two-dimensional helix contained in an equally thin package.
The Elidi are in fact easily assembled and disassembled due to the flexibility of the material which also facilitates washing and storage in a simple drawer when they are not in use. Once exhausted the life cycle, the material is fully recyclable.
The new photos of the Elidi were taken outside by Samantha Acciuffi and are inspired by David Hockney's paintings.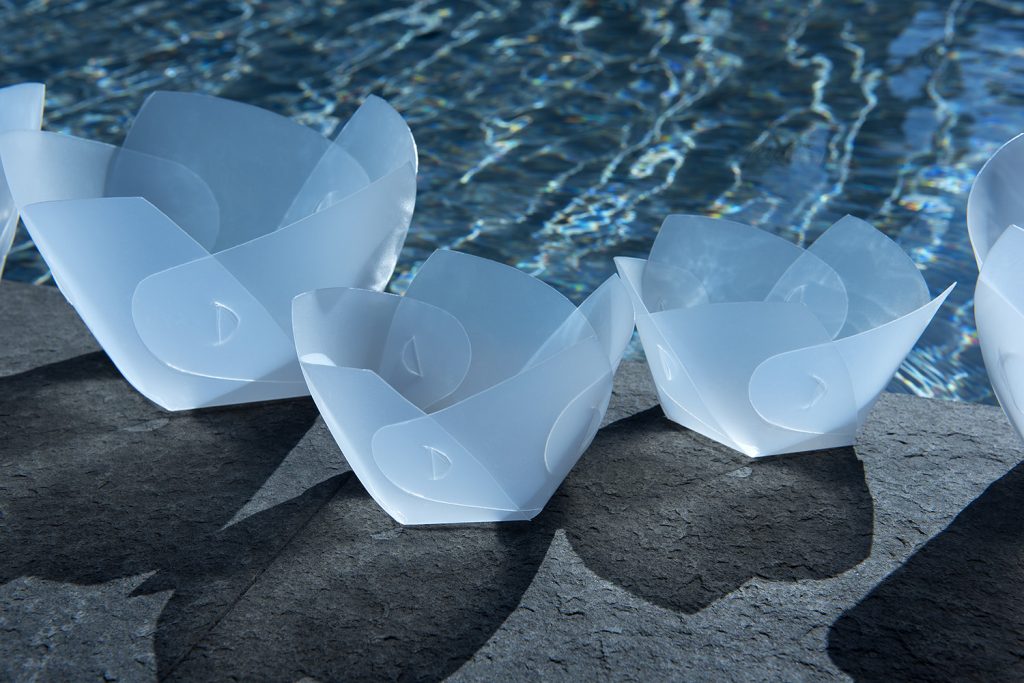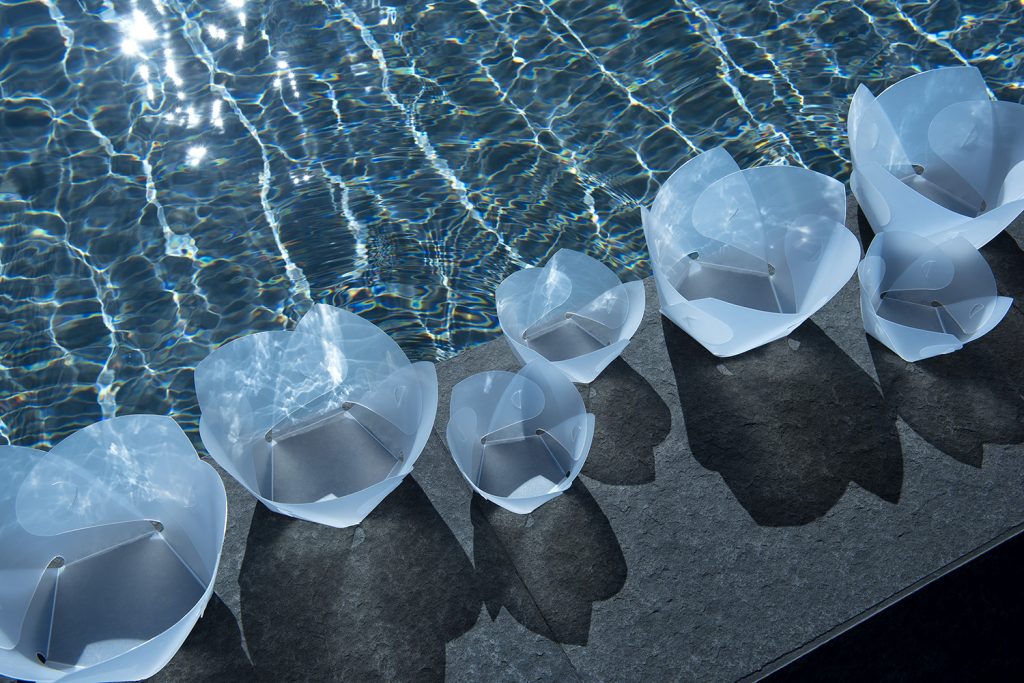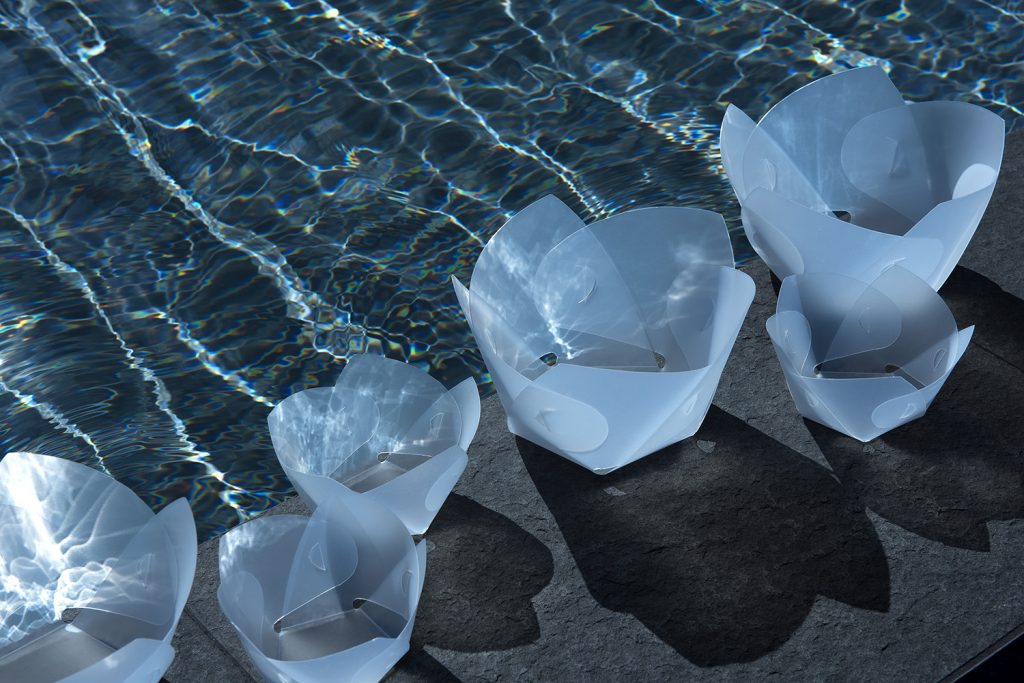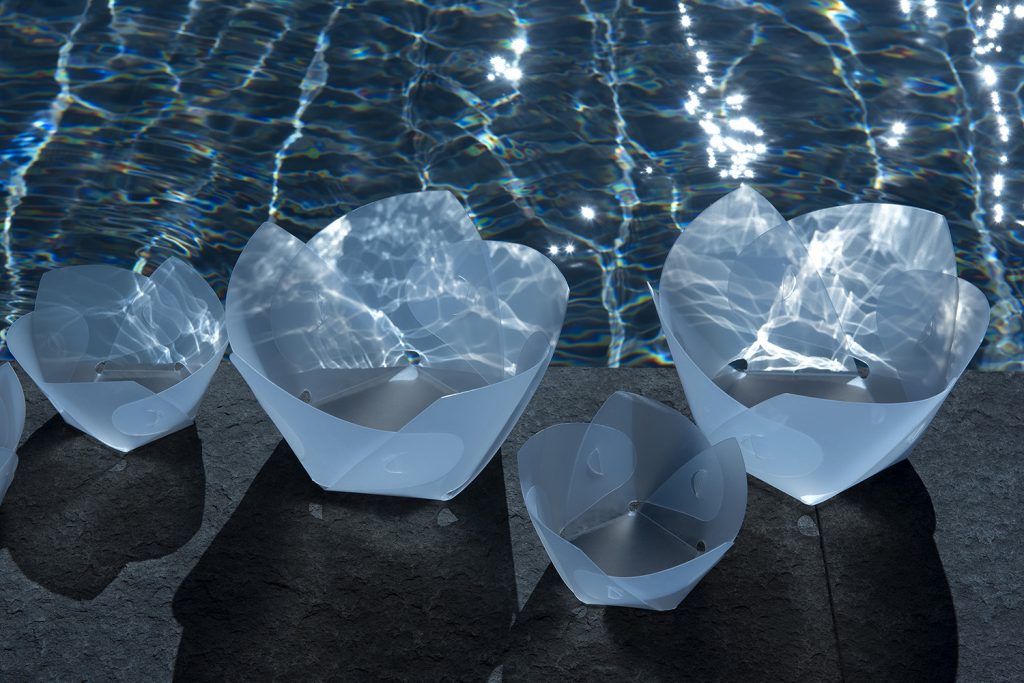 Below is the link to the museum website:
https://chi-athenaeum.org/household-2017/2017/12/12/le-elidi-2016-2017/