The OBJECT collection for Palazzo Gatto it has been modified: 2022-12-06 di
One of the most appreciated collections of taps from Brescia has been inserted by Simone Micheli in the historic building of Trapani, recently renovated.
An eighteenth-century residence, in the historic center of Trapani, transformed into a well-kept multipurpose structure, where each element reflects the essence of the Sicilian land, mediating between tradition and modernity: Palazzo Gatto is today a welcoming Art Hotel thanks to the meticulous recovery project led by Simone Micheli.
From the ceramics of Santo Stefano di Camastra, created by important international artists, to the lightly furnished rooftop overlooking the ancient city, every room of the charming hotel enhances the historicity of the place with unexpected juxtapositions, establishing a friendly dialogue with the principles of contemporary hospitality . The tuff of the Iblei Mountains forms the precious background for the essential and monochromatic furnishings designed ad hoc by Micheli, enhanced by carefully designed lighting to amplify spaces and volumes.
In the new concept of the accommodation facility, the bathrooms, like the wellness centre, play a key role. Inside each of the 19 rooms and suites, they blend seamlessly with the bedroom area, through the use of local stone interspersed with a few hints of color and ton-sur-ton finishes. Synthesis of the union between the constructive solidity of ARTIS and the contemporary creativity of the famous architect, the OGGETTO collection – design by Simone Micheli – completes the bathrooms and the spa area with absolute coherence, translating the complexity of our time into simplicity of approach and of execution.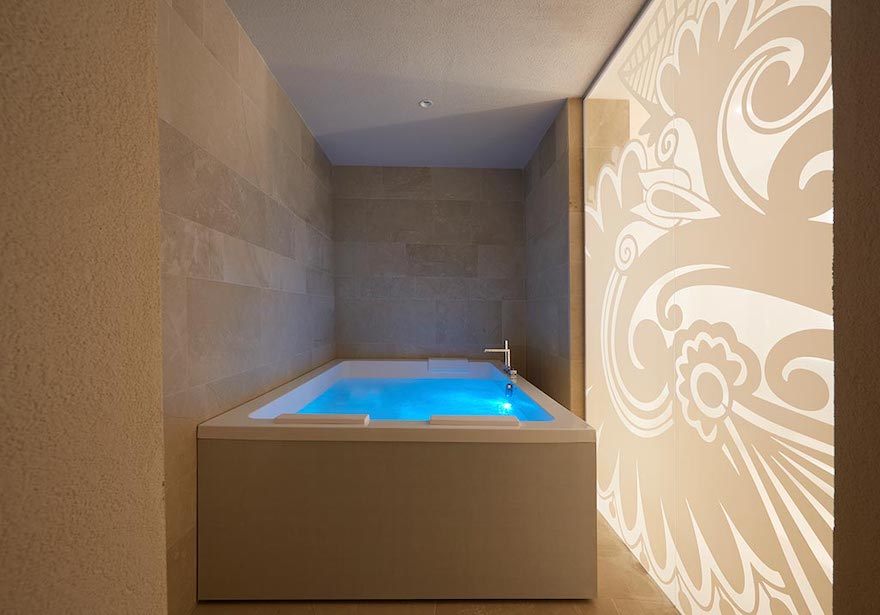 www.artisitaly.com