JCP Universe at Fuorisalone 2023: reflections on the boundaries between nature and artifice it has been modified: 2023-03-05 di
The concept of nature and artifice has always been the subject of reflection and debate. We often assume that what is natural is real and what is artificial is false or less authentic. But is this distinction really that clear-cut?
JCP Universe, the revolutionary design brand, invites us to reflect on the boundaries between nature and artifice, reality and fiction, through the Meta-Physical installation. It is an expansion of the brand into the virtual world, through the construction of its first proprietary metaverse and the creation of furniture products in the form of NFTs (non-fungible tokens).
This new digital space becomes the atypical showroom of JCP Universe, representing its visual, narrative and semantic imagery. A real immaterial universe, born from the creative vision of Eliseo H. Zubiri, Argentine digital artist, and orchestrated by the versatile creative direction of CTRLZAK Studio. Within this universe, we find the brand's artifacts: a selection of fifteen objects, transformed into NFTs and animated to reveal their deepest nature.
Meta-Physical is a long-term project conceived by ONIRO Lab, the creative laboratory of ONIRO Group, of which JCP Universe is a part. Thanks to the infinite possibilities of expansion and transformation, this project allows the brand to explore new territories, and the Group to become one of the first interlocutors on the market of the future.
The Meta-Physical installation will take shape at the Arsenale Theater, a former deconsecrated church that is now a cultural centre, in the 5vie district. Different planes of reality – physical, digital, phygital – alternate and blend in the elements of the installation: stones as archetypes of the natural world, screens and projections that take us into the metaverse, design pieces (physical and virtual) and mirrored surfaces that mix size and challenge our senses.
Visitors will be able to explore the JCP Metaverse through the use of VR headsets, discovering otherworldly landscapes and unknown life forms. Immersed in this unusual scenario, they will be able to find some of the most representative pieces of JCP Universe in the form of NFTs, and see them come to life thanks to new technologies.
The public is the real star of the set-up and will have the opportunity to obtain the brand's first NFT collection, available exclusively at the event. Furthermore, the exhibition will be enriched by the presence of artificial intelligence: new and unexpected meanings of the acronym JCP will be revealed thanks to the intervention of AI and a randomizer specifically designed for the event.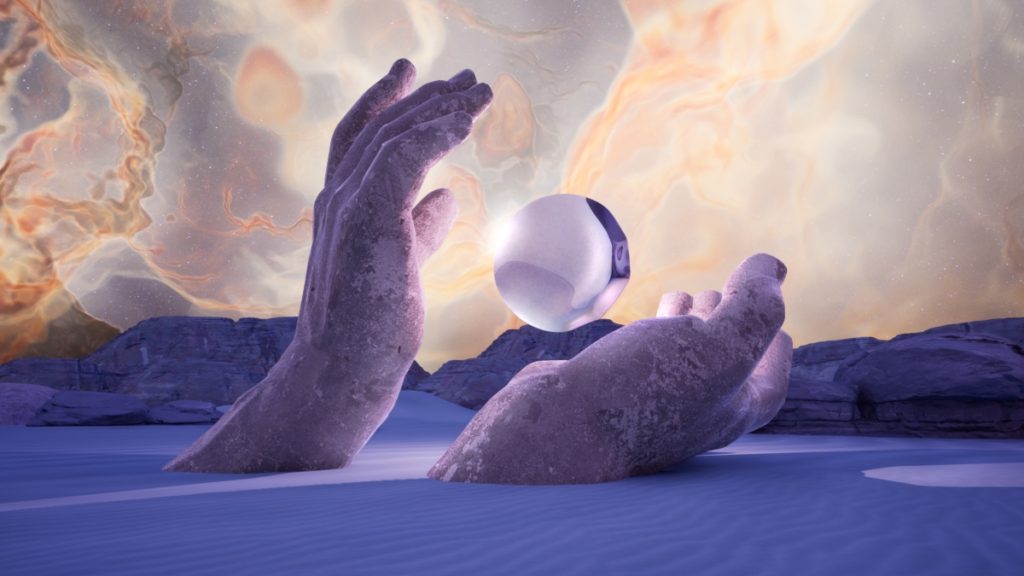 META-PHYSICAL
Eliseo H. Zubiri X JCP Universe, powered by ONIRO Lab
Arsenale Theater, Via Cesare Correnti 11, Milan