The design in Milan, a home for professionals: My Place it has been modified: 2022-06-02 di
Design care often means to have courage: the courage to innovate, to think outside the box, to get out of invisible lines drawn from the habit.
If a creative mind can be as simple subvert the rules by the time of the creation of a new concrete object, it is often more complex claim to introduce a new set of relational rules. It is what, ambitiously, he wanted to do Fontanot, A company that specializes in the design and realization of design scales for the private and for the scope Contract: design a new way of networking and relationship in the world of architecture.
This is how My Place, locations that the creator Laura Fontanot has defined as "a home, much more than a shopping place": this is not, in fact, not a showroom or an associated office, but a home environment, furnished with innovations badged Fontanot and the kitchens of the cook-sharing project at.
The location, which opened last April 15 during Design Week, is located in what can be defined as the beating heart of the new Milan: Porta Nuova, between the Vertical Forest, the Torre Isozaki and Unicredit Pavillion, all prestigious international projects in which Fontanot has participated as a supplier of custom-made stairs.

"As we know customize any scale, we wanted to personalize this place, which for us is an atelier-showcase-laboratory, which can accommodate architects and designers from around the world, to evolve along with the international design - explains Benoit Di Franco, Director the Contract Division of Fontanot - the whole, though, in a location that looks like a house and put everyone at ease, without the coldness of the showroom. This is to go hand in hand with our corporate asset: the scale is industrial manufacturing units to craftsmanship, not a mechanical piece but tailoring, as well as any relationship with a new designer or architect is unique, to be addressed in a tailor-made " .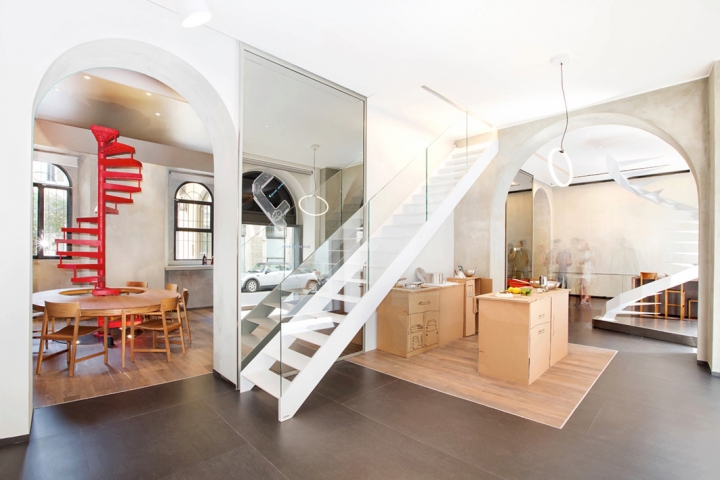 The company is also expanding abroad, with Contract projects in Korea and a partnership in New York with Whitebox Studio, to penetrate the American market.