High Point Market: Philipp Selva brings new design collaborations overseas it has been modified: 2021-07-02 di
The High Point Fall Market is back, the largest fair in the furniture and design sector in the world that, every six months, brings together more than 2000 exhibitors from all over the world in North Carolina.
From 19 to October 23 Philipp Selva will bring his philosophy to the States, through the exhibition at the 525 N.WRENN BUILDING showroom. The excellence of Made in Italy marries a very specific concept, suitable for conquering the American market, which offers a casual luxury with the addition of new transitional furnishings.
A careful search for precious materials to exalt simple and versatile shapes: the mix of wood, fabrics and metal makes the rooms exclusive and sophisticated. Each element is designed and built to enhance any living space, making it personal and customizable. The colors follow the trends, maintaining balanced nuances of earth and gray tones, giving a welcoming and pleasant mood. In line with this concept there will be two elements born from important collaborations with international designers.
Il Pont table di Aldo Cibic (cm L 270 - D 115 - H 73) is the demonstration of how furniture with impressive dimensions can still be light and contemporary. The arched legs that widen as they approach the intersection and the support point of the top are reminiscent of a bridge, hence the name itself. The geometric and thin top gives lightness to an ideal element for those who love modern design.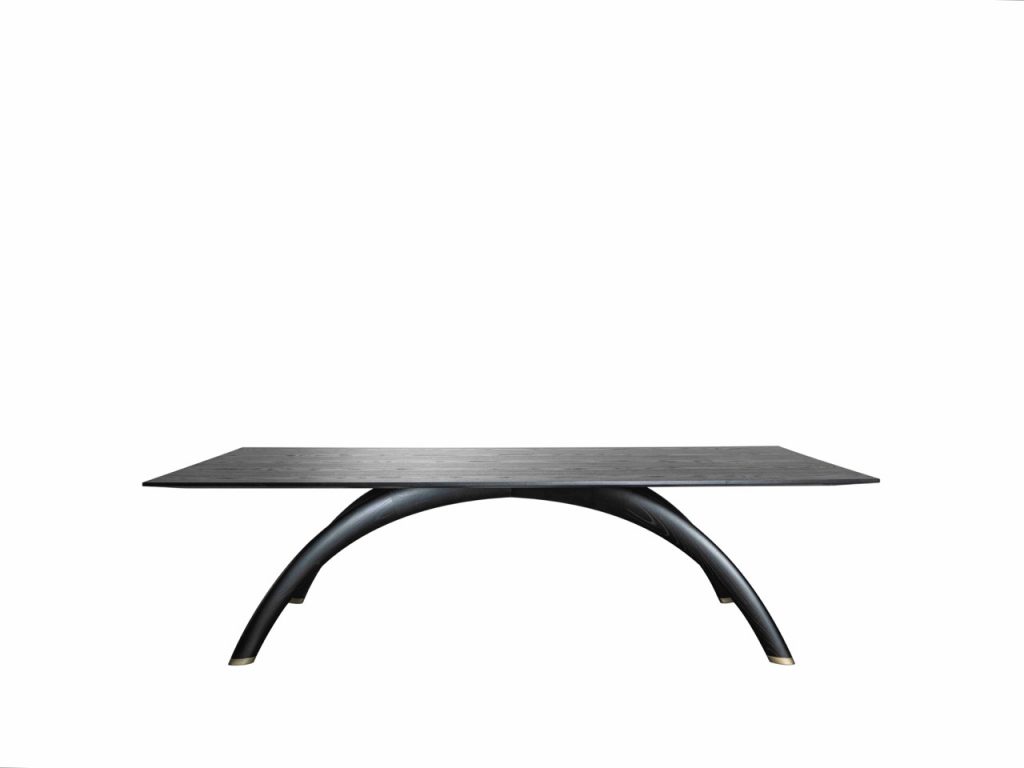 The collaboration with Francesco Lucchese produced the series Lucrezia, consisting of an armchair and an armchair. A concept focused on comfort, with soft lines taken from the past and revisited in a modern key.
The armchair (cm L 82 - D 82 - H 74/43) starts from the cushion that resembles a pouf and is linked to the rounded and soft backrest, to create a refined practical furniture. The combinations of materials and shades make this seat an added value for the surrounding space.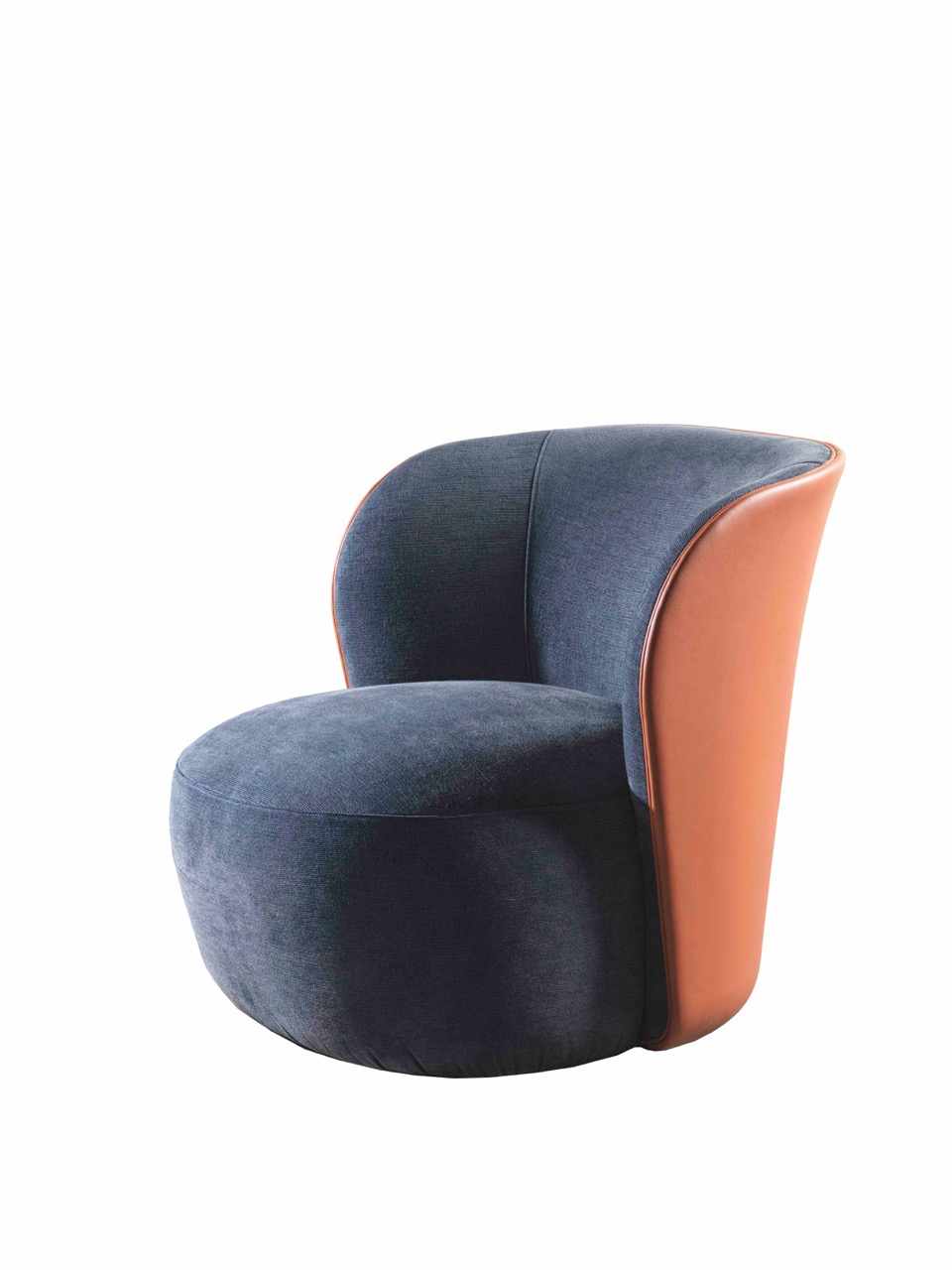 The small armchair (cm L 67 - D 65 - H 81/51) has a cushion surrounded by an elegant and soft shell, a structure that recalls the idea of ​​a hug. The padding, optionally upholstered in fabric, velvet or leather, is supported by an ash wood stand (Ash Dark, Ash Tobacco, Ash White finishes).