Harmonic Dissonance: Selva presents the new Gatsby collection it has been modified: ‭2018-02-21 di
It will be held from 17 to 22 in April at Fiera Milano Rho, the 57a edition of the Salone Internazionale del Mobile that will see the new proposals of Selva on stage that this year celebrates 50 years. An important goal that highlights the DNA of an identity company and dynamic, with a long and profound knowledge of the world of interior design that allows you to respond to contemporary aesthetics, in an exciting dialogue between projects and ideas.
The unmistakable style of the brand is declined this year according to a design concept studied in every detail, the Harmonic Dissonance, the harmonious union of cleverly mixed contrasting elements that give unprecedented emotions. An idea of ​​beauty that resists, that is renewed in a surprising and magical way for a Design witness of time and a spokesperson for living in the future. This is how the new Gatsby collection was born, designed by the Italian architect Lorenzo Bellini, inspired by the American dream of the 30 years. Geometric and essential shapes, enhanced by an original research of materials: dark woods, leather details and precious fabrics meet with chrome inserts to give life to chic, rigorous and exclusive environments. A new way of living the living, in memory of past times that come back in style thanks to minimalist and comfortable perfection.
An elite collection with a retro charm that embraces the spaces of seduction and timeless luxury. Essential and geometric is the Tiffany Consolle, in which the wooden panels are decorated with details in polished chrome finish. The attention to detail is extreme: the three drawers are covered in gray microfiber fabric and equipped with a guide with a lure.
Metropolitan charm that draws itself in sober and well-defined lines: the Weekly Diamant is inspired by the squared profiles of the skyscrapers of New York, sculptured forms that become the common thread between the design of today and yesterday.
When the iconic design is translated into a project, masterpieces of elegance are born, such as the Star Table. Authentic example of modern luxury, this new proposal becomes the protagonist of the living area thanks to its eclectic structure and shiny lacquer that catches the eye.
Selva will be on stage at Pad. 1 - Stand C02 / C06 with the new Gatsby collection, in a location that immerses the guest in the unparalleled charm of the Roaring '30s. But not only that, the Salone del Mobile will be an opportunity to present a collaboration of excellence, the one between Selva and the famous Japanese designer Toshiyuki Kita with an unprecedented creation unveiled during this event.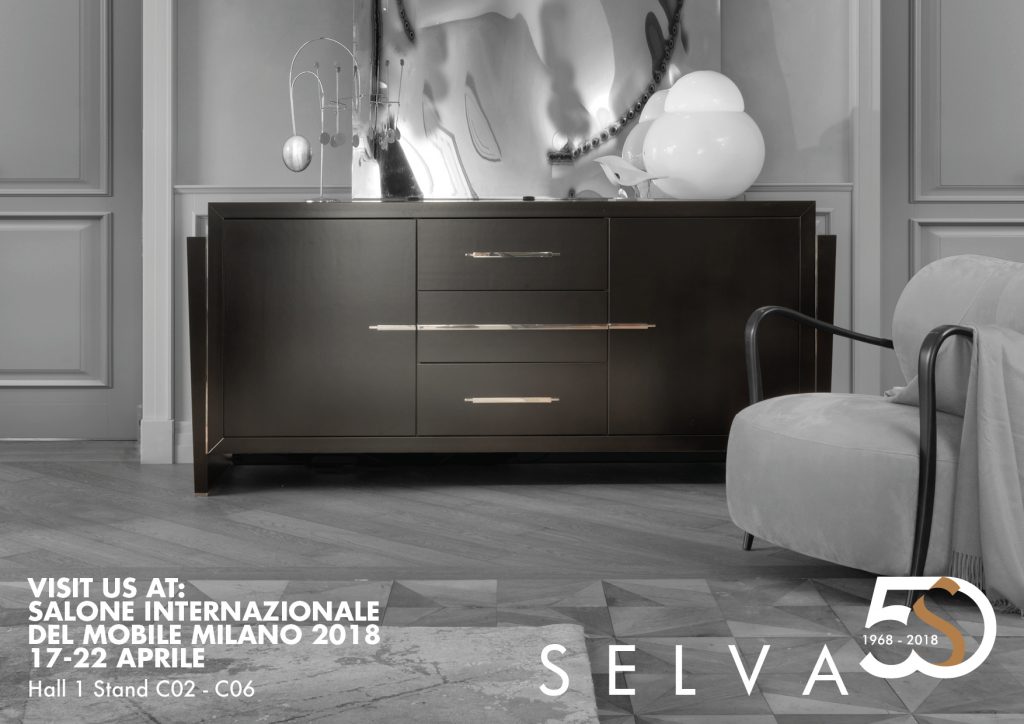 www.selva.com
www.philippselva.com