Contemporary design and Italian tradition come together in the Coco collection by Unopiù at Milan Design Week 2023 it has been modified: 2023-04-14 di
The new Coco outdoor collection by Unopiù, which will be previewed during Milan Design Week 2023, is the result of a collaboration with designer Andrea Andretta. This collection is inspired by the iconic chairs with metal structure and nylon thread that were common outside Italian bars and restaurants in the 70s, and which revolutionized outdoor design, bringing the concept of outdoor furniture to urban and social contexts as well .
Unopiù wanted to recover that memory of the past, respecting tradition but reinterpreting it in a contemporary key. The result is a collection that combines color and freshness, without forgetting the roots of the Italian identity.
The heart of the collection is the frame, made up of an 18 mm metal tubular and a round section polypropylene rope stretched and crossed around it. This aesthetic balance between rope and structure creates a light, fresh and elegant design that adapts easily to any environment, from gardens to urban areas.
The Coco collection consists of five elements: a chair, an armchair with its footrest, a two-seater sofa and a coffee table. Each of these elements has the same metal structure and braided rope, which integrate harmoniously to create a homogeneous whole with a great visual impact.
Unopiù's Coco collection is a contemporary interpretation of an Italian design icon from the 70s, offering comfort, style and sustainability for outdoor spaces. Thanks to its versatile design and its ability to adapt to different environments, the Coco collection is perfect for enriching any outdoor space, from home gardens to urban areas, from restaurant terraces to hotel pools.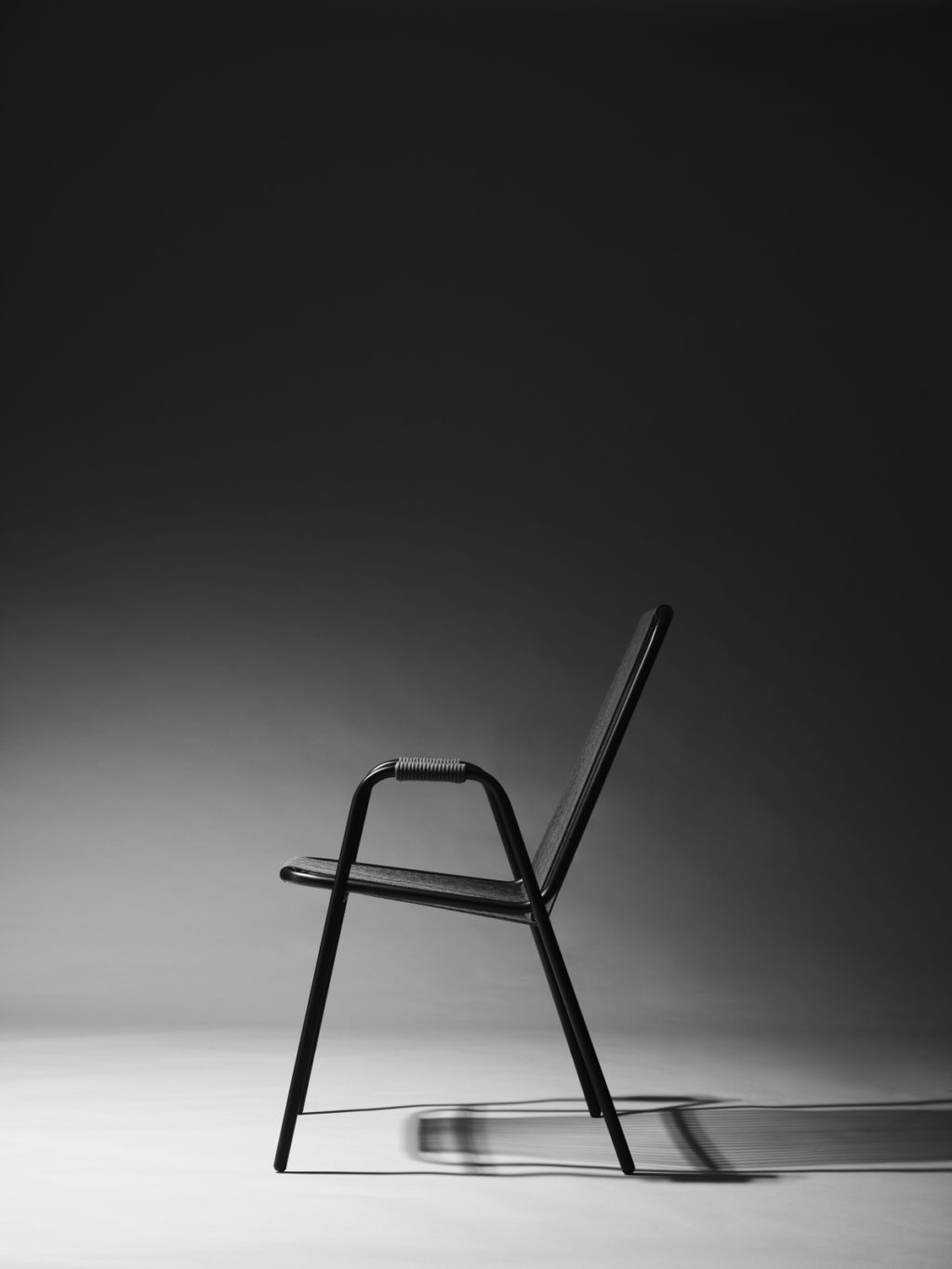 Photo Credit: Alberto Strada