Color In-Sight - The new Glamora decorative papers collection by Andrea Castrignano it has been modified: 2014-04-04 di
Glamora, winner of Interior Design Best of Year 2013 Honoree, presents Colour In-Sight, the new collection of Wallpapers, Decorative cards, designed by Andrea Castrignano.
On the occasion of Fuorisalone 2014, 8 - 13 April, Glamora collections will be exhibited at the new SHOWROOM in Via Savona 57, Zona Tortona, Milan.
Colour is called In-Sight the wallpaper collection of cards designed to Glamora by Andrea Castrignano, interior designer, writer and television talent of known transmission 'Change House, The Change-Up'. Glamora, brilliant young Italian brand that designs and implements a new concept of furniture cards for Interior Design, presents the new collection during the Salone del Mobile, 8-13 April, in Milan, in his showroom in Zona Tortona, Via Savona 57.
The collection Colour In-Sight, 8 4 variations in designs, characterized by brush strokes and natural shades enlivened by the most vocal touches, is not just wallpaper, but real piece of furniture. soft as geometric figures, soft colors what I decided, all the collection is a modern game of contrasts.
These 8 the concept: Muddle - an irregular succession of long and narrow bricks of different sizes, Fog - horizontal lines that look beyond the wall on which they end, Briks - an irregular succession of almost square if not rectangular full and welcoming bricks, Ovum - spheres perfect in their imperfection of measure and disordered nuance, Thunks - vertical stripes drawn by brush, Books - large books placed in disorderly on an imaginary bookcase, Skyline - squares of color suspended on the horizon as if to enclose the immensity of the gaze, Puzzle - perfect combination of colors and emotions.http://www.glamora.it/it/collezioni/colour-in-sigth-by-andrea-castrignano/)
Andrea Castrignano is an acclaimed Interior Designer Italian, who always combines the activities of real estate brokerage with that design, was the first in Italy to bring the concept of 'turnkey' in the real estate. Andrea Castrignano is also the absolute protagonist of the program 'Change home, change of life', the docu-reality that in May will be back on air on The 5, and author of an interesting new book published by Mondadori 'Change home, change lives', to' inside of which tells its renovation projects.
Glamora is a modern expression of Made in Italy creativity and professionalism, very attentive to: Design - Glamora designers constantly work to develop unique designs that satisfy the tastes and needs of customers; Materials - eco-friendly, innovative, fireproof, washable and wear resistant; and Creativity - new visual identities and exclusive looks are the result of constant research and aesthetic reflections.
Glamora recently won the "Interior Design Best of the Year Honoree 2013 ″, one of the most prestigious awards on a world scale reserved for the most innovative projects and companies in interior design. The award ceremony was held last December at the IAC Building in New York in front of an audience of over 900 representatives of the world design community.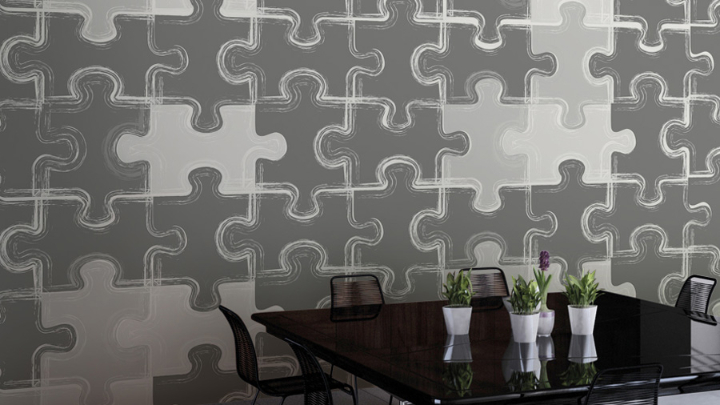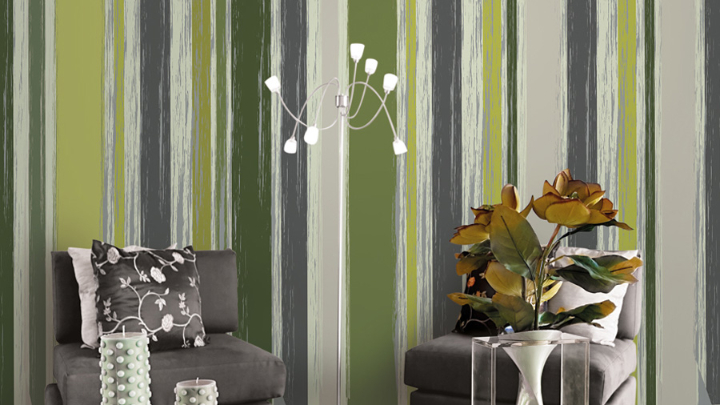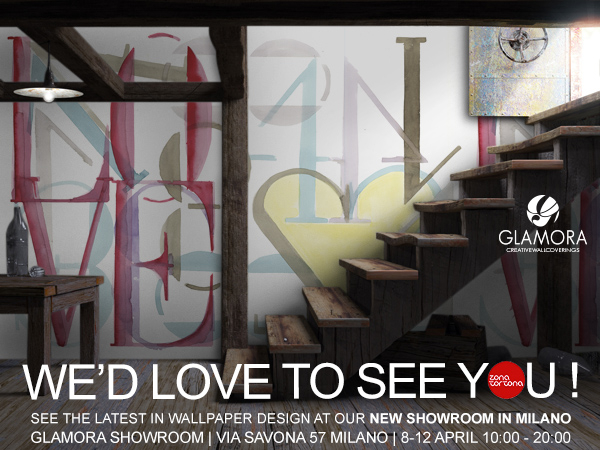 Glamora is style and glamor to the walls of any type of public or private setting. (www.glamora.it)