Colavene Aquaceramica, the wash becomes beautiful it has been modified: 2015-02-03 di
The wash Acquaceramica of Colavene combines practicality and elegance.
The basin, in precious ceramic and 34 cm deep, is available in 3 sizes: the traditional 60 × 60 cm and 60 × 50 cm (to align with both normal washing machines and
to those with reduced depth) and the extra-large version 75 × 50 cm.
The sink has a practical wooden scrubber arranged to rest on the edge and is mounted on two-door cabinets with a container for detergents.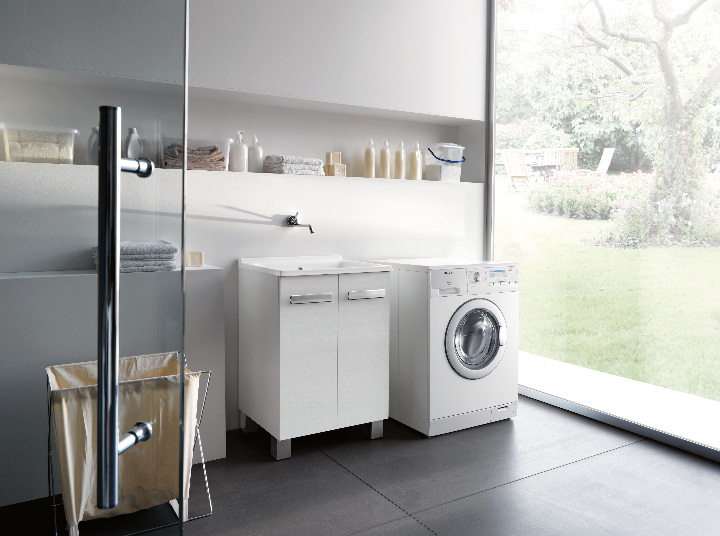 Colavene ACQUACERAMICA LAVATOIO WHITE CANVAS (60X50CM) PH.R.COSTANTINI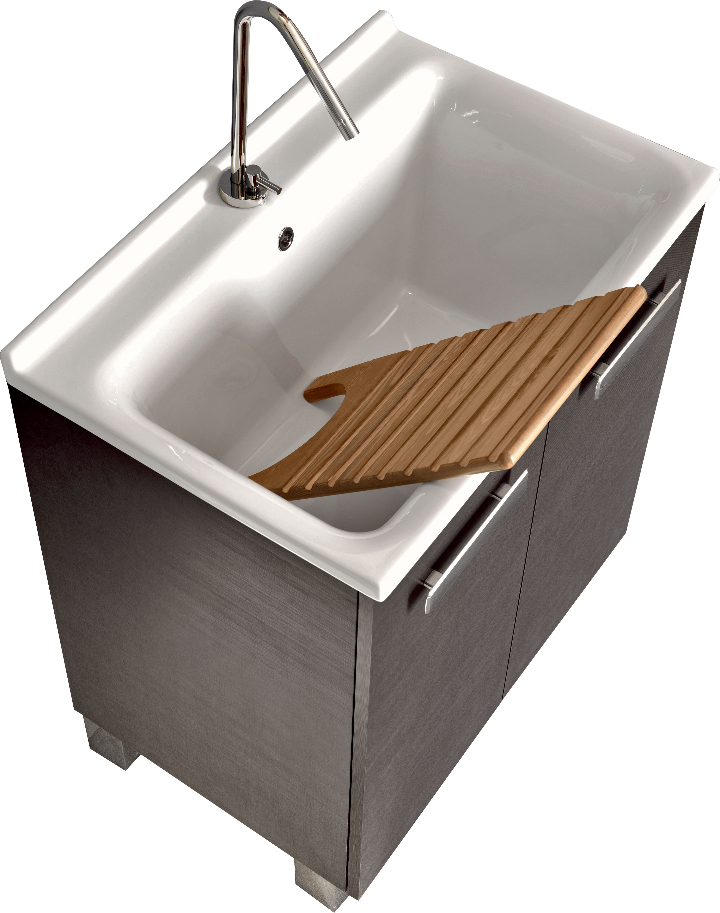 COLAVENEACQUACERAMICA LAVATOIO 75X50CM CANVAS GREY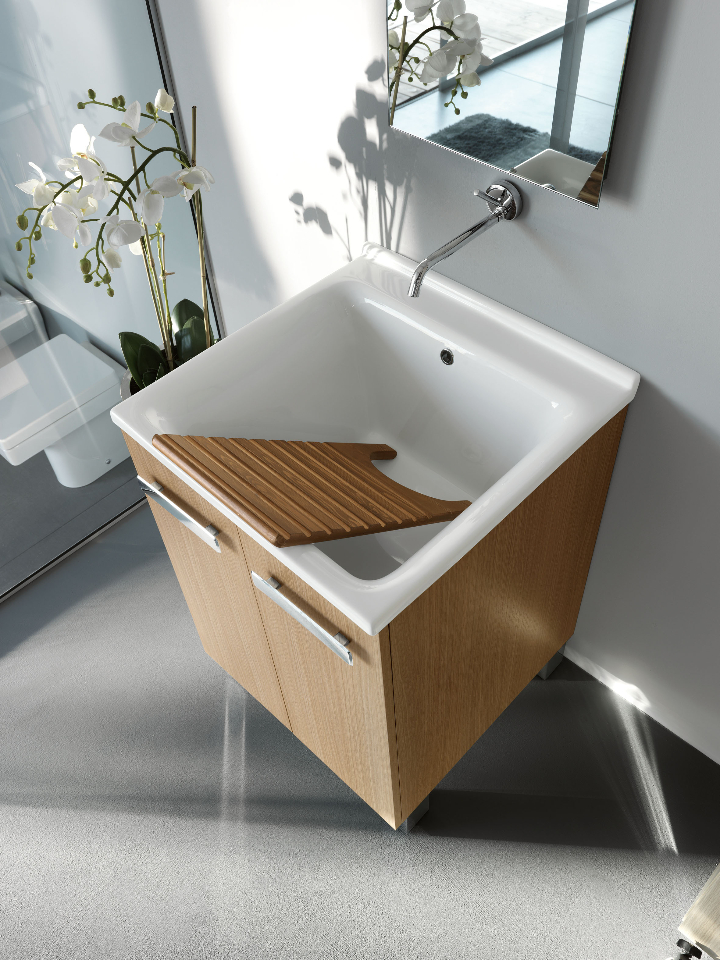 Colavene LAVATOIO ACQUACERAMICA 60X50CM PH.R.COSTANTINI
Acquaceramica is available in the colors: White Canvas, Gray Canvas, Indigo, Powder Yellow, Maranello Oak and Light Oak.
More information here