Cersaie 2019: novelties and trends not to be missed on ceramics, floors, coverings, bathroom furniture it has been modified: 2022-05-04 di
Visited by an increasing number of professionals, architects and interior designers, Cersaie 2019 takes place again this year at the Bologna Fiere pavilions from 23 to 27 September.
Now considered an obligatory appointment to come into contact with the trends of the vast universe of coatings e floors in ceramics, as well as of the taps, the show therefore offers the opportunity to view the production of the most important companies in this furniture sector.
Not only in the field of coverings, Cersaie 2019 represents an undisputed and qualified point of reference, but also in that ofbathroom furniture, a field concerning all the furnishing accessories of an increasingly valued environment in modern homes.
With a very rich program of debates, meetings and workshops, this event contributes every year to deepen the issues relating to the culture of living, where the connection between aesthetic taste and practicality is, as always, the main thread.
Cersaie 2019 what it is
Considered an unmissable opportunity by the main leading companies in this sector, Cersaie has become the ideal place for the world premiere presentation of the best in the production of materials for surface cladding and bathroom furnishings.
Over 112000 companies and professionals they have arranged to meet the main ones national and international buyers who, through wide-ranging contacts, are put in a position to keep abreast of the latest industry news.
In particular, in the 2019 edition Cersaie dedicated four pavilions (21, 28, 29 and 30) with over 33000 square meters of exhibition, to bathroom furnishings, including heated towel rails, taps, shower cubicles, tubs and sanitary ware, belonging to 180 companies among the most important nationally and internationally.
Considered as the "wellness lounge", this large exhibition area offers the opportunity to learn about the most innovative design proposals that characterize the bathroom settings.
Cersaie 2019 News, trends and events
"Building, living, thinking" is a cultural path dedicated to design and architecture which, in this year's edition, has now reached its eleventh representation.
With a very rich program of conferences, workshops and meetings among architects from all over the world, Cersaie 2019 offers the opportunity to learn about the main trends in contemporary furniture.
The "Show-event" this year (now in its sixth edition), is focused on "Famous Bathrooms"Which, through an interesting exhibition itinerary, accompanies visitors in getting to know the bathrooms of famous people, with an itinerary full of scenographic settings and sensory stimulations.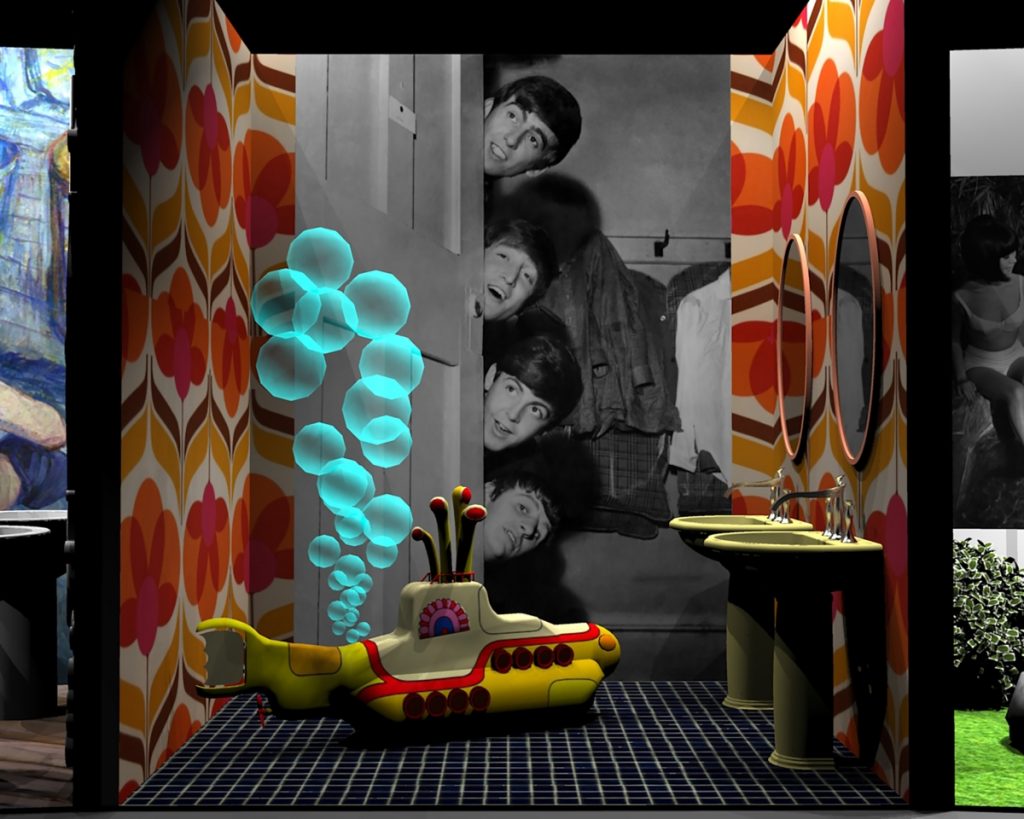 "Archicont (r) act" represents an unmissable event that in this edition brought together ten of the most prestigious architectural firms of international renown, who chose to attend the event.
In a dedicated exhibition space, the design world is then in contact with a select elite of producers and with an international audience of potential buyers, in order to view the latest trendy creations.
"City of the pose" it is a unique opportunity to admire everything related to the laying of bathroom tiles, dedicated to all professionals in the sector, such as architects, surveyors and engineers as well as installation technicians.
The purpose of this event is to compare the various operational experiences to further refine the techniques and manage their skills.
"Cersaie designs your home" represents the key event of this edition, during which famous designers and interior designers offer free consultations to visitors who intend to renovate their home or buy a new one.
To the events scheduled within Bologna Fiere it is added Bologna Design Week, now in its fifth edition, which puts the spotlight on the city center, showing the most recent in different locations creative and avant-garde research in the field of interior design, furniture and architecture.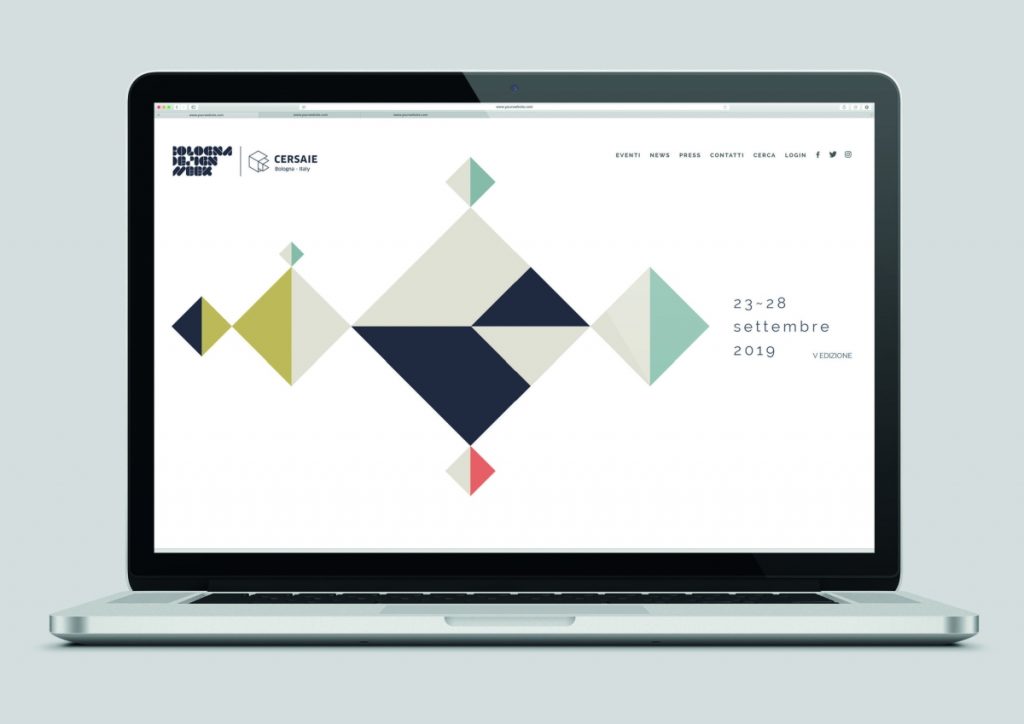 Product categories displayed at Cersaie 2019
Le categories present at Cersaie 2019 they belong to three basic groups, which are the taps, the coatings and pavements. For each of these sectors there are prominent exhibitors both for the quality of the materials and for the stylistic imprint inspired by contemporary trends in national and international design.
In fact, this show represents an opportunity to present one's collections by coming into contact with the most important exhibitors operating in the furniture sector.
AQUAelite
AQUAelite is a company that has always set its production on sustainability for the well-being of consumers and that this year, at Cersaie 2019, presents Modula, a collection of square shower heads embedded in the ceiling and heated by LED lights.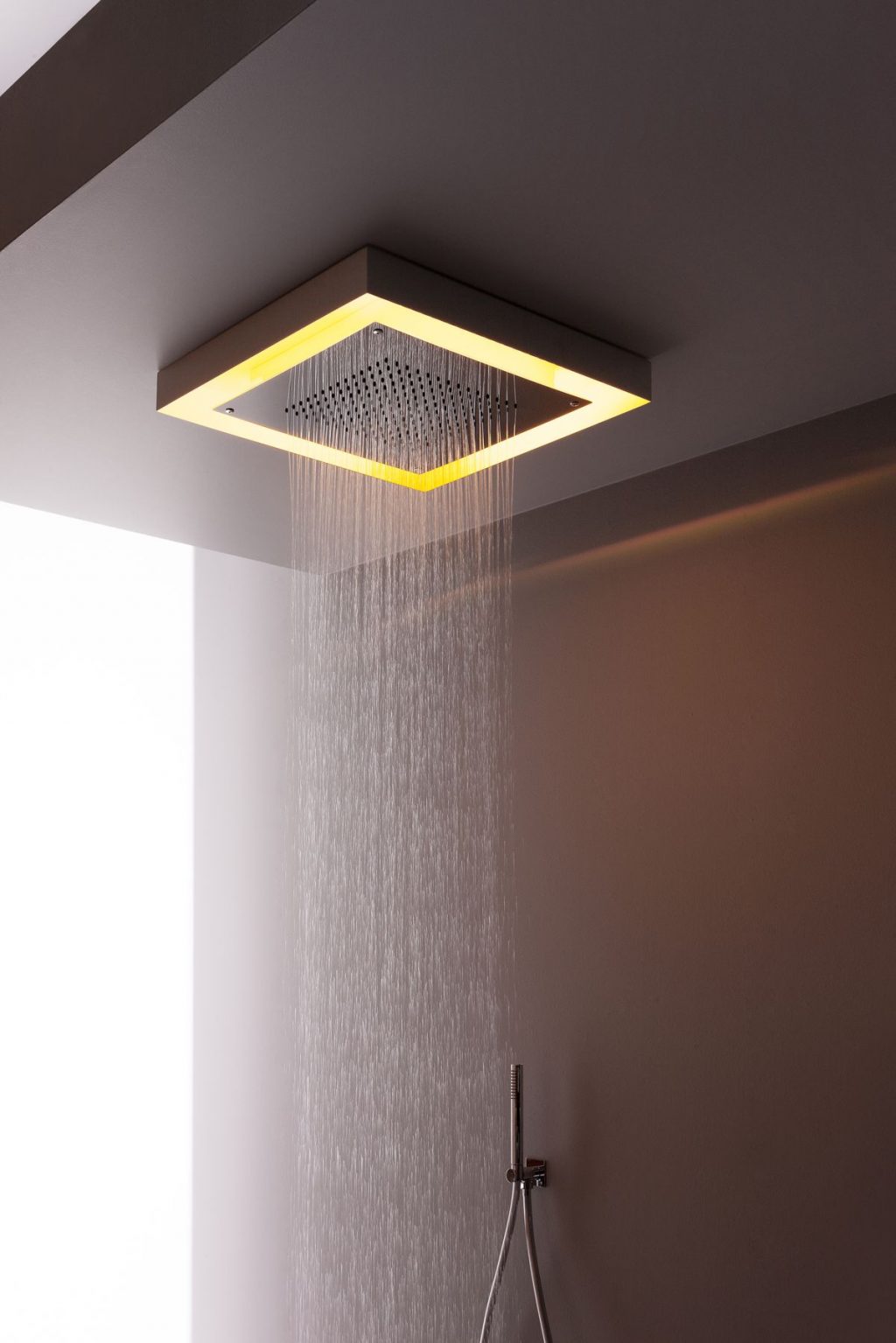 Colavene
Colavene presents a brand new one collection of matt ceramic washbasins colored in blue, pink and aqua green, part of "Acquarella", which allow you to furnish the laundry area with a jaunty but elegant style, as well as customize the bathroom furniture.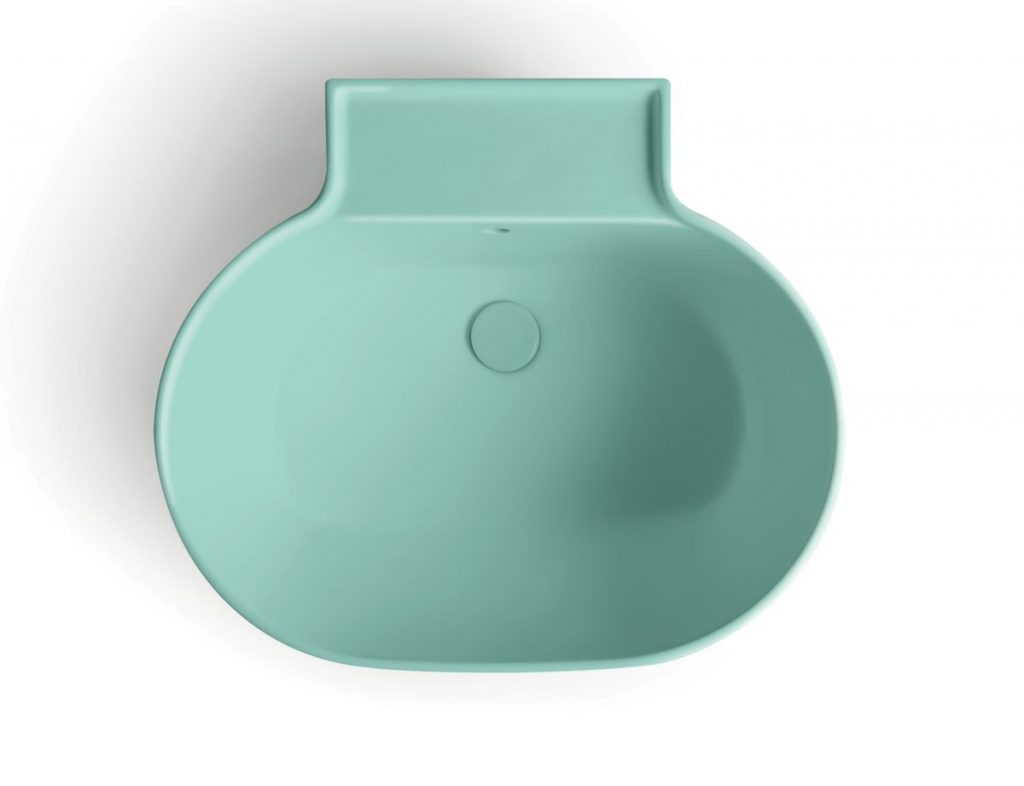 Colavene also presents the new line of ceramic washbasins designed by Alessandro Paolelli.
The project Nobu aquaceramic revolves around an essential design, characterized by minimal and rigorous geometric shapes. The ceramic bathtub comes in two sizes: the single 60 × 50 cm version, also suitable for small bathrooms, or the double 100 × 50 cm bathtub.
Nobu is also ideal for laundry, thanks to the integrated top that can act as a rubbing-stick as well as a soap dish.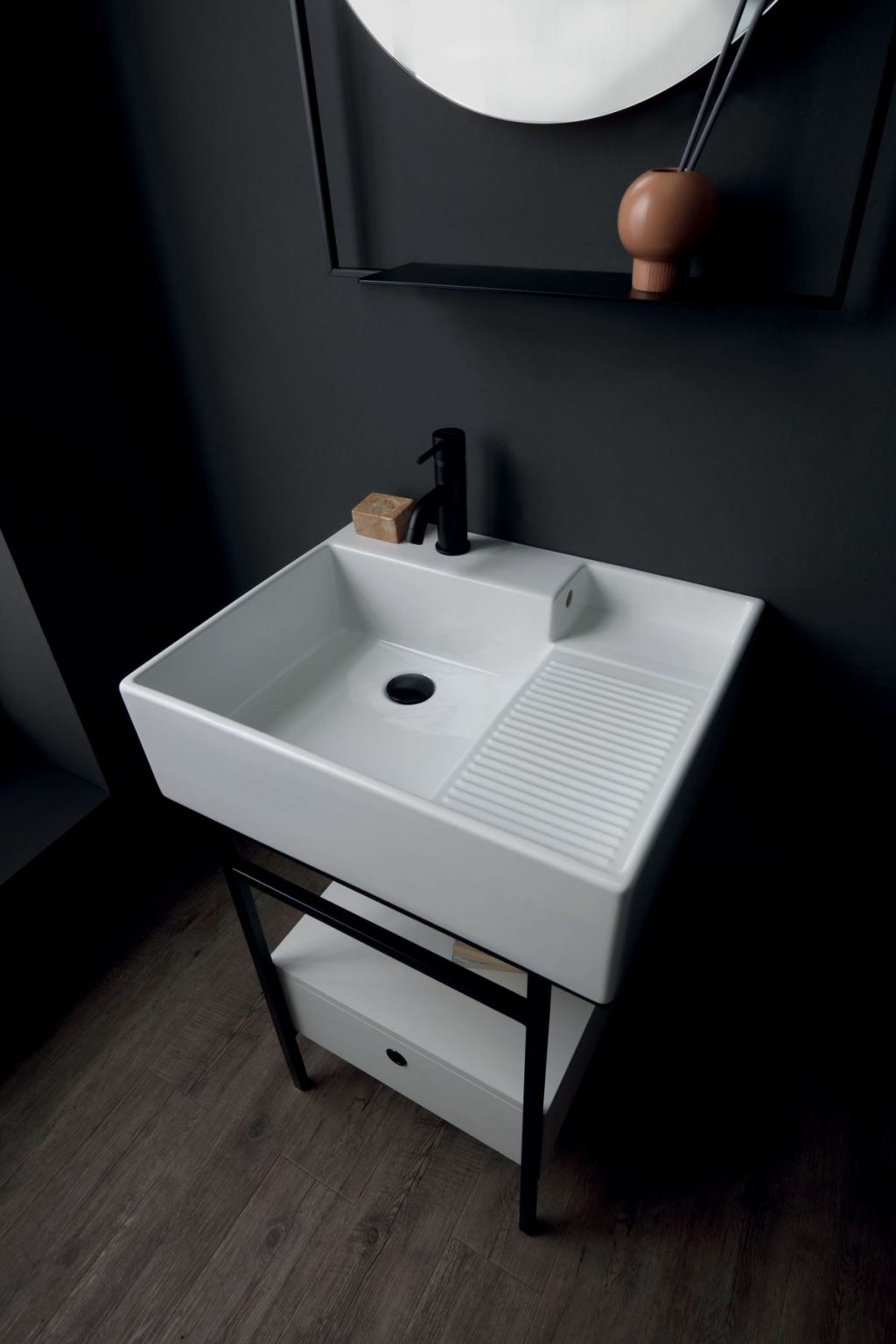 Fima by Carlo Frattini
Fima by Carlo Frattini proposes faucets inspired by a minimalist tone deriving from a perfect mix of square and sinuous lines, able to settle without problems in any bathroom due to the aesthetic features of great essentiality.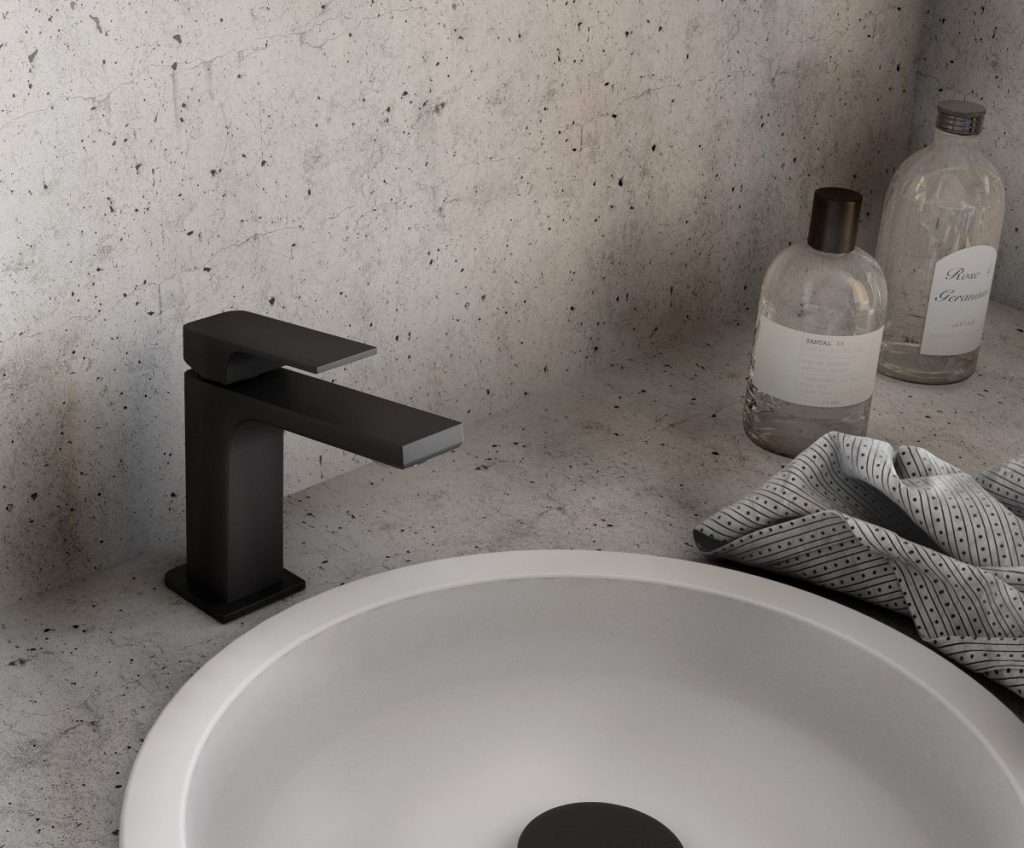 Provex
Provex, a manufacturer of shower enclosures and various bathroom accessories, presents the Iunix Series, set up on shower cabin without frame, designed to enhance an absolute cleanliness of style and geometric lines. Particularly refined, elegant and customizable, the production of Provex adapts to every housing need.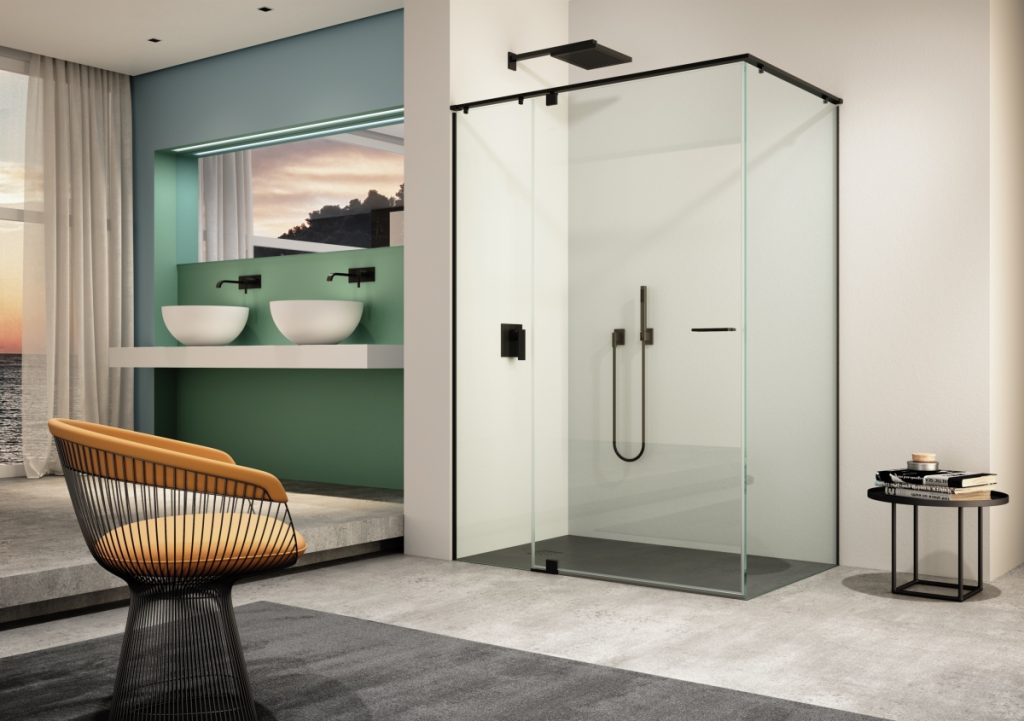 Ceramic Piemme
Ceramiche Piemme, a leading company in bathroom cladding, presents Materia, the new collection designed using new materials, such as stone, metal and ceramics, capable of enhancing the material concept of the claddings.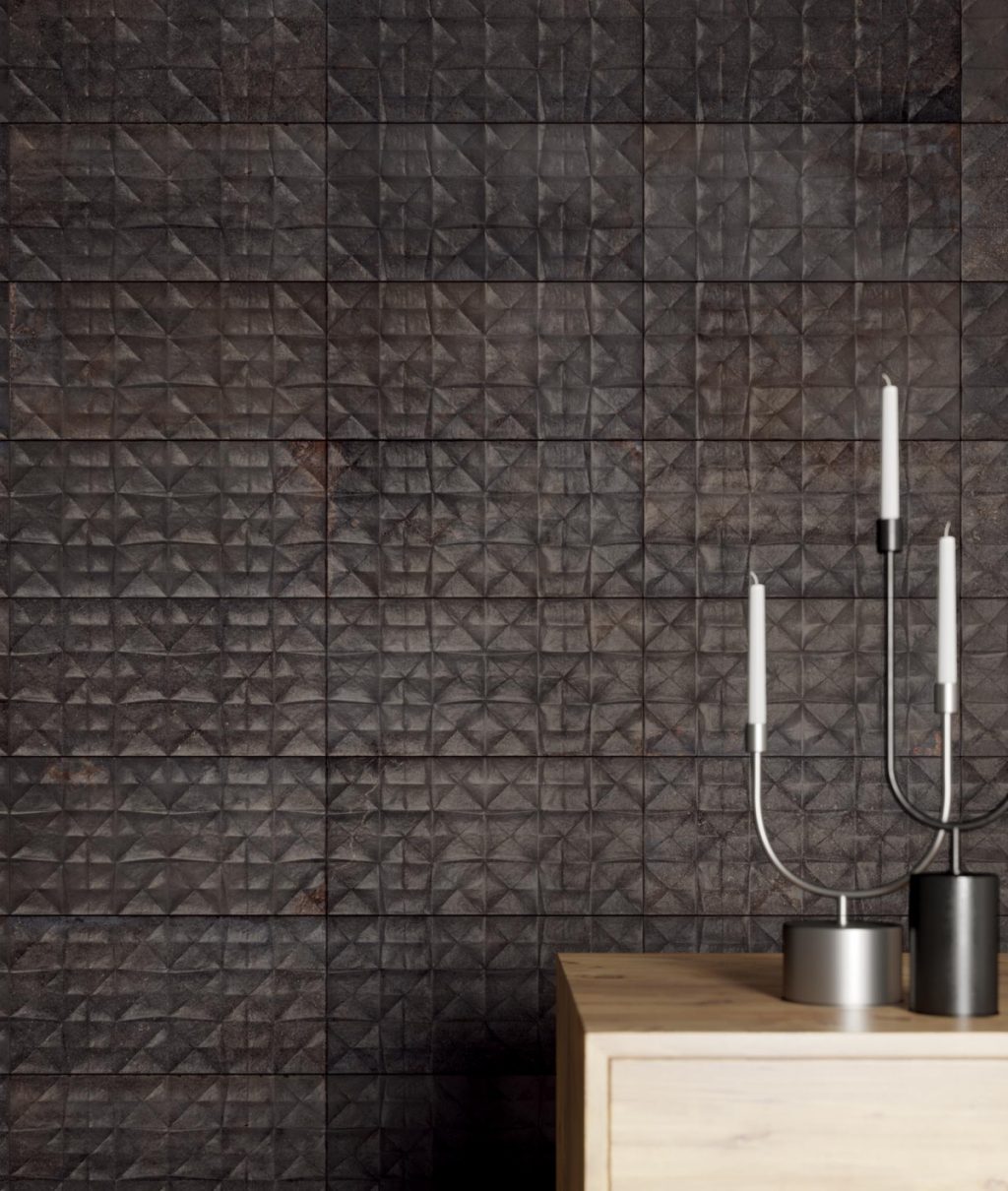 GB Group
GB Group, a company specialized in the production of bathroom furniture, offers the possibility to admire its most recent modular furniture creations, with an aluminum frame on a wide range of sizes. Washbasins and recessed tops in polimineral resin, glass or ceramic complete the refined collection.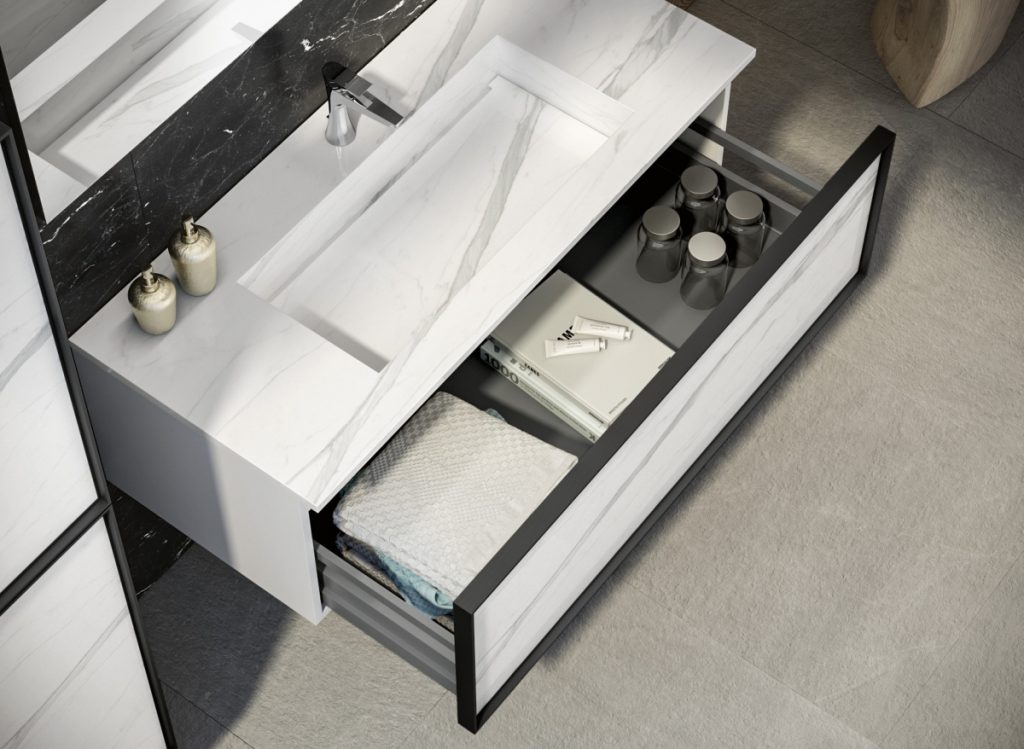 Scavolini at Cersaie 2019 with the new Juno and Tratto collections
Juno is the new collection of Scavolini Bagno distinguished by essential lines, clear geometries and minimal aesthetics. A game of volumes and perfect functions that allow you to dialogue with the surrounding space through sophisticated shapes. With its exclusive solutions, the project guarantees style and originality in environments of all sizes and stands out for high aesthetic quality, high modularity and meticulous attention to detail.
Tratto is the new collection for the bathroom designed for Scavolini Bagno da Vuesse, a sophisticated proposal with great stage presence. The model, spokesman for the concept of lifestyle and wellness, stands out for the extreme refinement and attention to detail that make the harmonious and seductive line, characterized by a contemporary style. Here the wise chromatic and material play, combined with rigorous lines, gives the environment an original character, enhanced even more by fine details and accessories.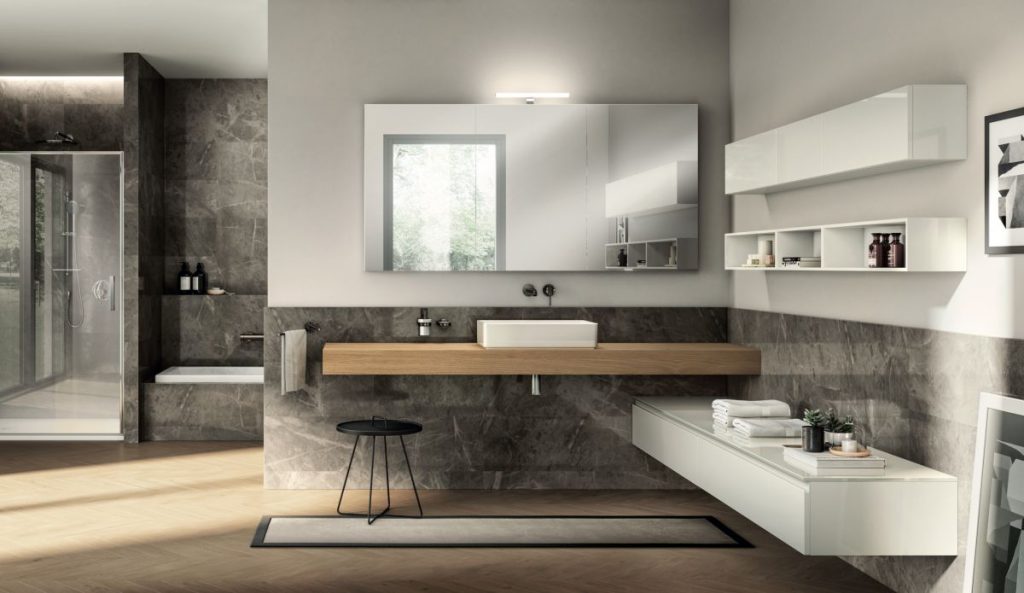 Cristina Rubinetteria at Cersaie 2019 with the new Tabula collection by Angeletti Ruzza design
Does not go unnoticed new Tabula collection designed by Angeletti Ruzza design for CRISTINA taps: an excellent product, of the highest quality and rigorous and essential design, which extends the range of Contemporary Lines solutions.
Glamorous appeal and maximum versatility for the built-in thermostatic mixer Thermo Up by CRISTINA taps and fittings that from today is available in numerous finishes, thus offering the possibility of designing the bathroom environment with maximum customization.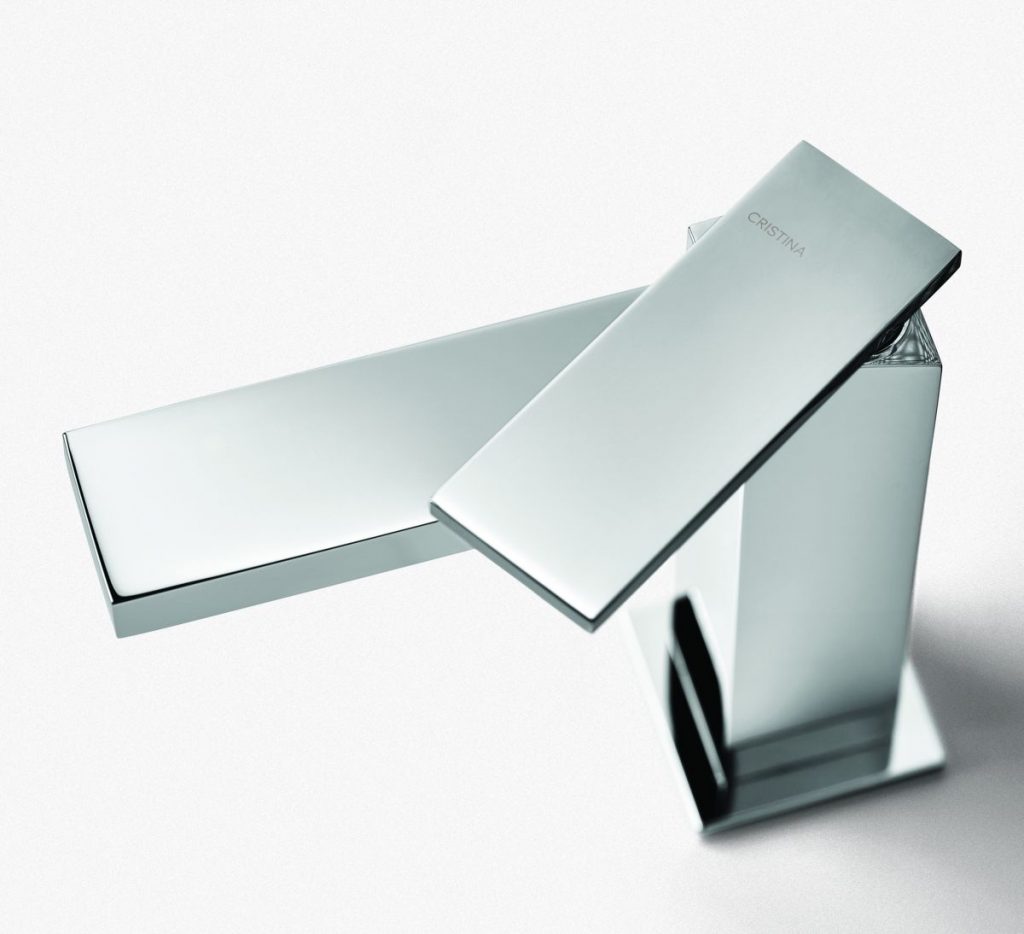 Ceramica Globo
For Ceramica Globo the 2020 will see the introduction of various innovations, including new T-Edge washbasins , for an increasingly rich and varied range, and the official presentation of a first selection of design solutions to furnish the very modern bathroom.
The Ceramica Globo stand will again be at home at hall 21 , the benchmark of bathroom furnishings, with a new construction project signed by Angeletti Ruzza Design and developed on 400 mq.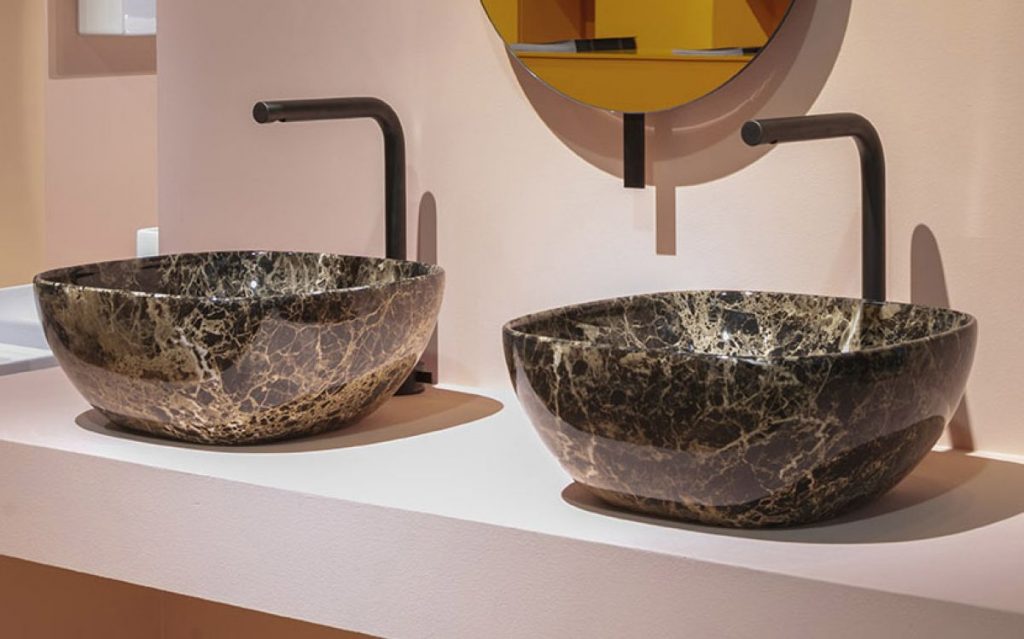 Treemme taps and fittings
Rubinetterie Treemme continues to surprise the public with interesting innovations including the expansion of the 40MM steel line with a dual function mixer: for sink and sink.
A new model that can therefore be used for the bathroom and the kitchen that completes the 40MM series and reflects its stylistic and design features.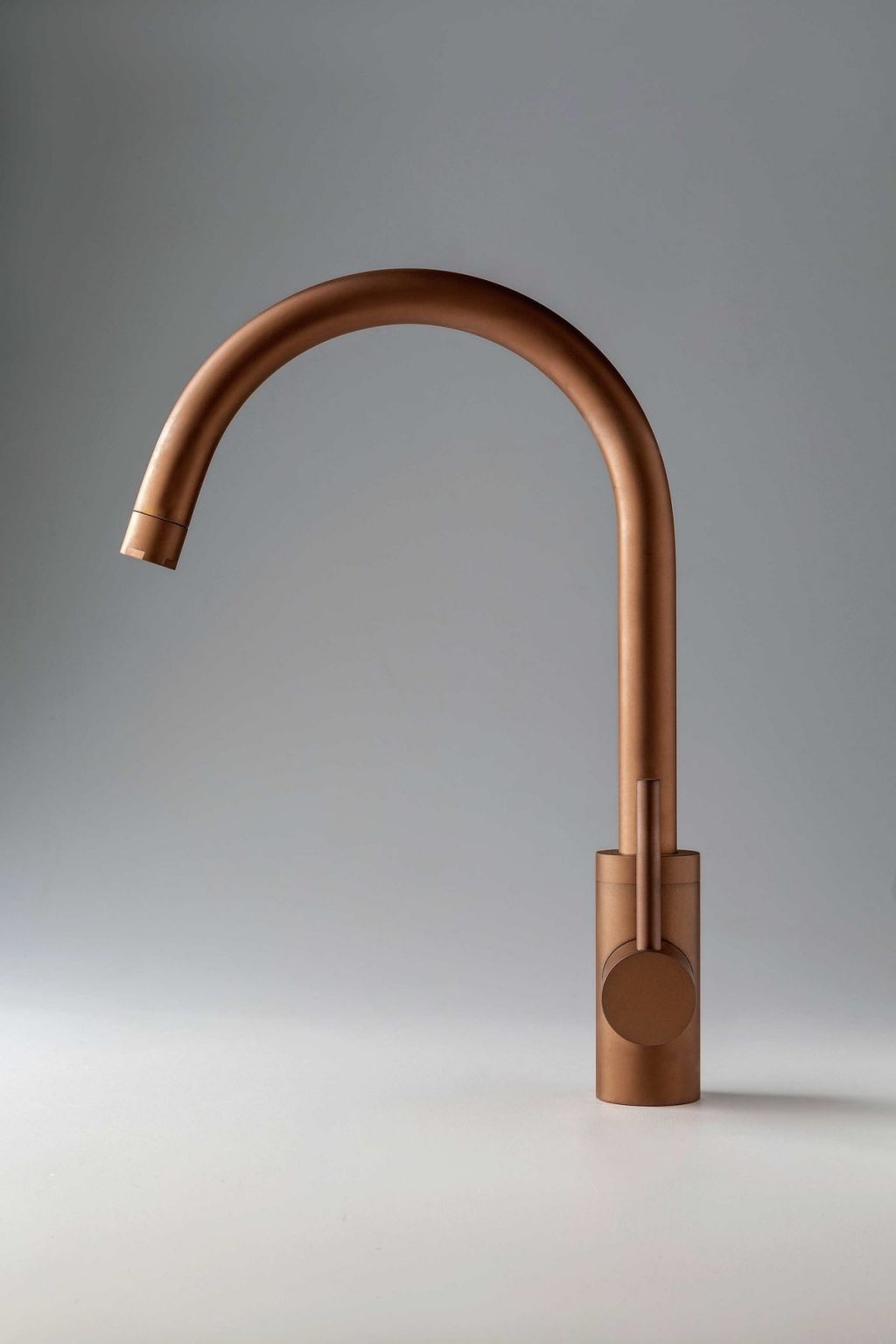 Terratinta Group for Cersaie 2019 is inspired by music
Terratinta Group presents itself at Cersaie with the project "Voices: the soul of ceramics". A new exhibition concept for the world of surfaces signed Lucchesedesign and which involves two other brands in the bathroom sector, Fir Italia for taps and Arbi for bathroom furnishings.
With Voices Terratinta Group It offers a selection di floors e coatings which find ideal placement in bathroom environments inspired by four genres of the history of music, each characterized by material combinations, color and finishes that aim to express four different ways of living the bathroom today.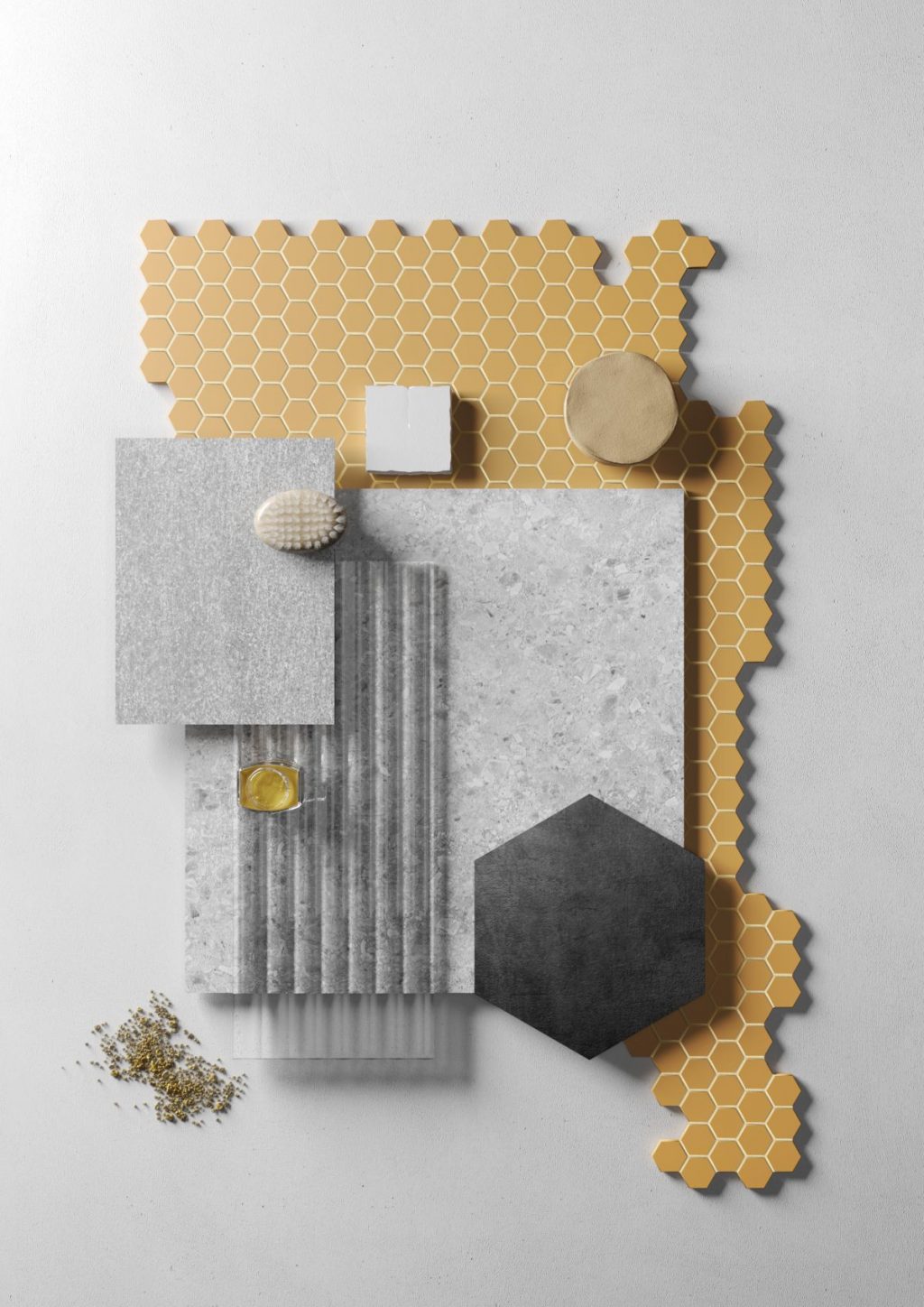 Nobili Rubinetterie
Nobili Rubinetterie (Pad.29 C35) presents the new one bathroom tap Seven drawn by Meneghello Paolelli Associati.
A real collection of taps with a masculine line, rigorous: washbasin, tall basin for basin washbasin (h 27,5 cm), bidet, bath body, shower body, thermostatic shower / bath and built-in shower body.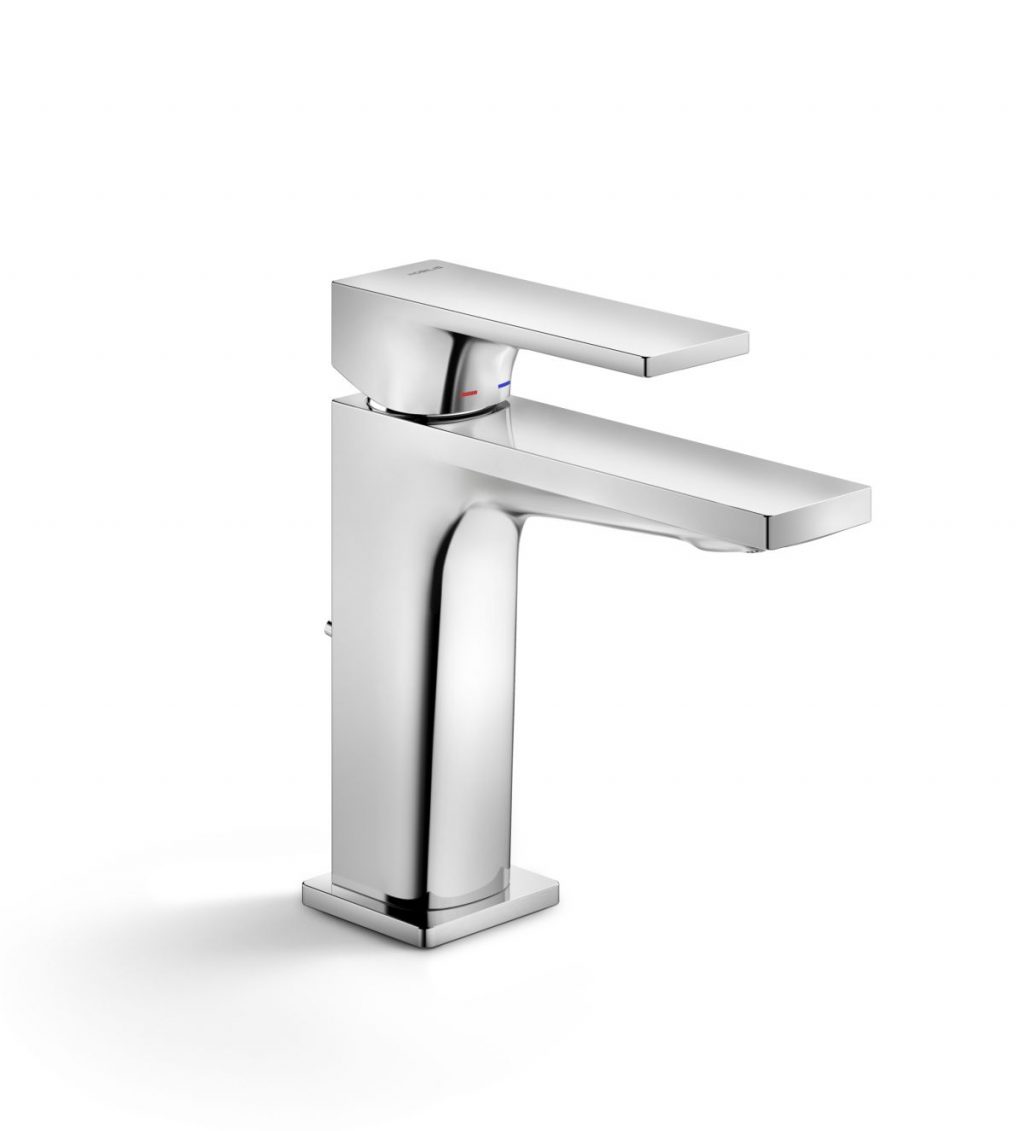 Keope Ceramics
Not just a stone, but a balanced account of his personality: this is it Brystone, the new series of Keope Ceramics which, with its structural variety and delicate chromatic passages inspired by limestone limestone, ensures the right mix of aesthetics and naturalness to make each slab a unique piece.
The new stone effect line comes with one material texture and a soft surface perfect for both indoor and outdoor environments. Four color varieties: Havana, Ivory, Gray and Gold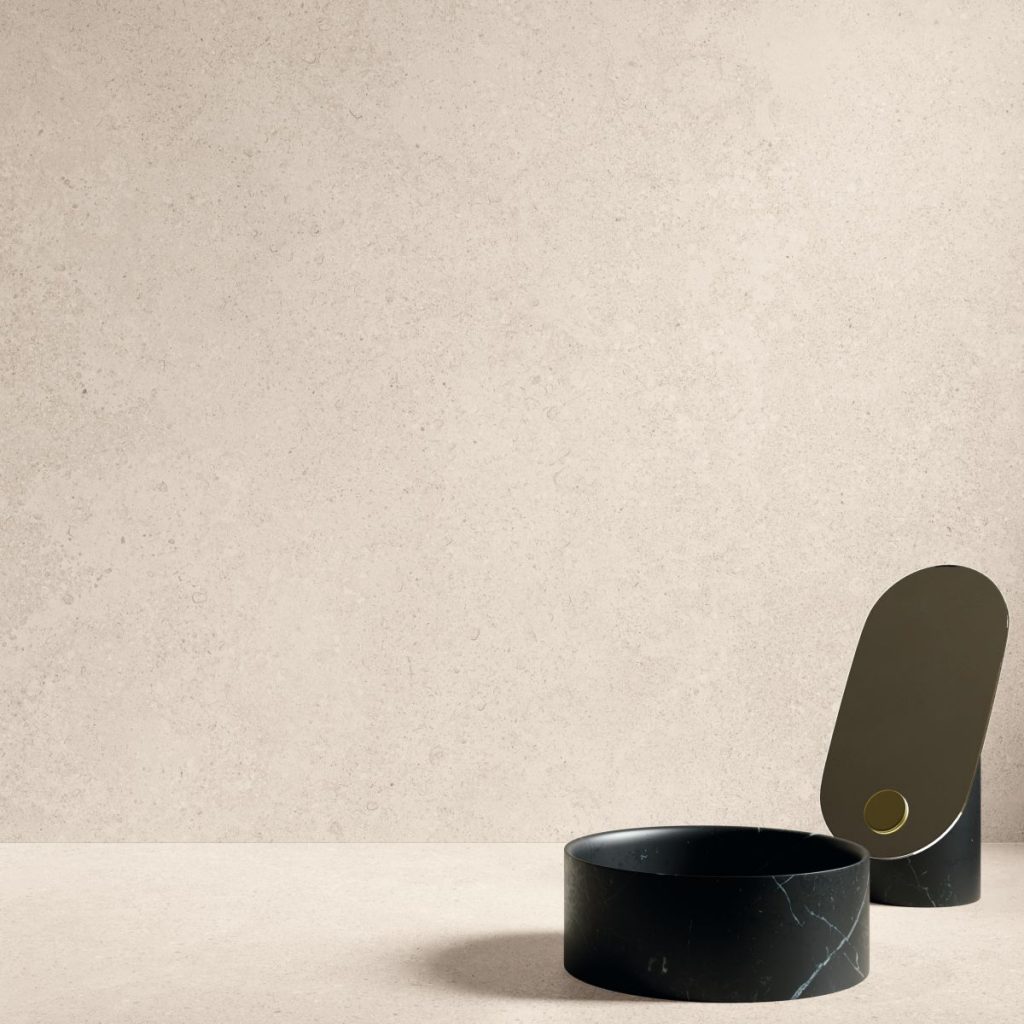 These, in addition to numerous other exhibitors, are present at Cersaie 2019.