CASAPARK, the Bauwerk parquet with three layers of wood it has been modified: 2022-06-02 di
Casapark is the name of the new parquet from Bauwerk, a pre-finished floor made up of three layers of wood and available in planks of three different widths that can be combined with each other.
The combinations are almost endless, you can get a regular texture, or find a combination that gives a greater movement for larger surfaces.
Large planks are bevelled on both sides, with a layer of noble oak 3,5 mm and available in different finishes: natural oiled and brushed or painted matte and smooth.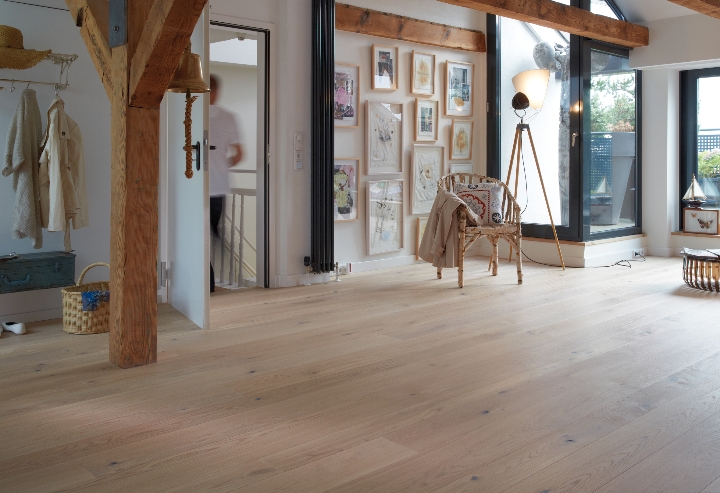 Bauwerk has also developed for each line specific products for cleaning and maintenance (also available online at shop.bauwerk-parkett.com) so as to protect the wood while maintaining its beauty unchanged over time. The wide range of colors is joined by new shades of gray designed for contemporary style environments, with shades that bring out the best of the grain of the wood.
In the catalog: Oak, Oak Farina, Oak Sasso, Oak Duna, Oak white pickled, smoked Oak, Oak smoked Farina.
The pose, particularly suitable surfaces radians, is performed by craftsmen Bauwerk with natural glues and is facilitated by a tongue and groove that makes the flooring more stable and quiet underfoot.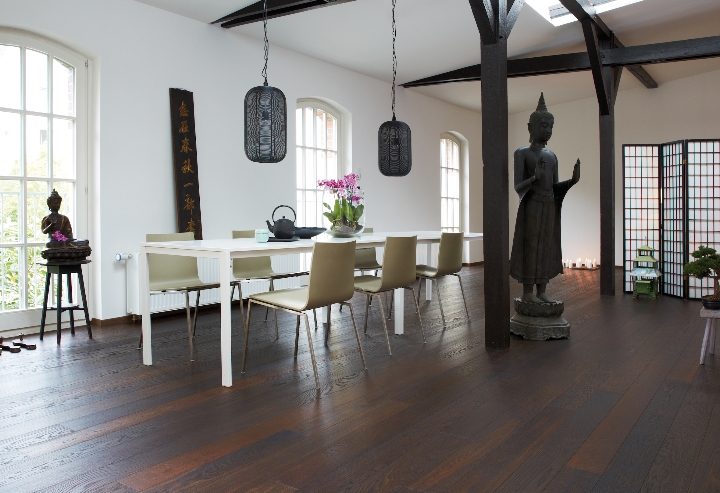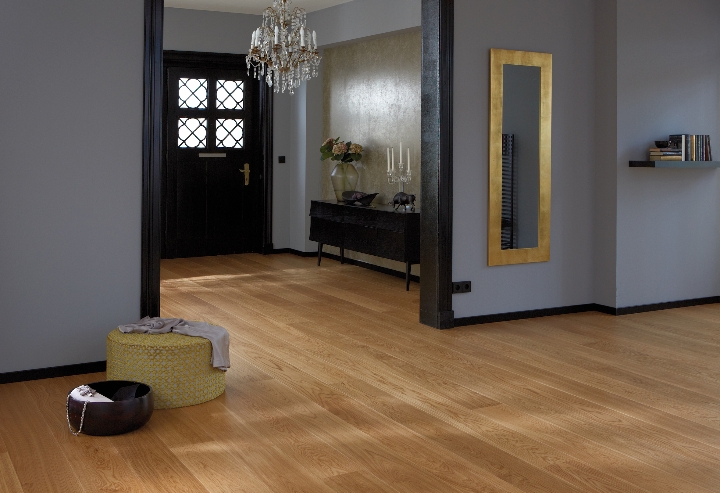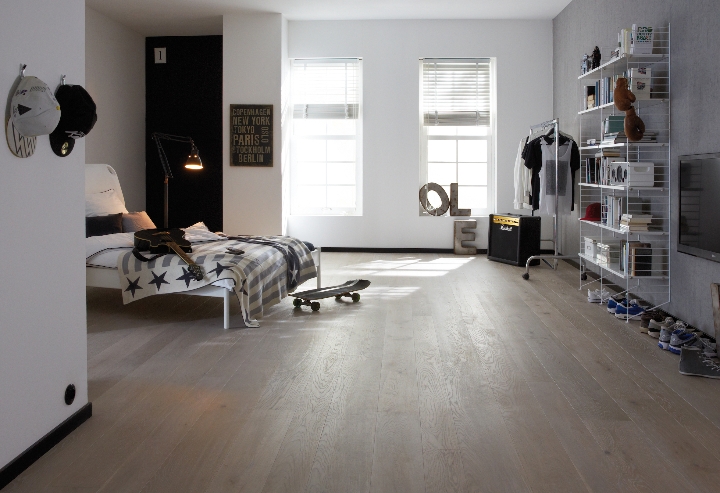 More information about: www.bauwerk-parkett.com