FIREPLACE "LOCK": the magic of the stone begin! it has been modified: ‭2014-11-16 di
Simple lines and squared. Minimal structure. The fireplace "Block", made by Grassi Pietre in Pietra del Mare, allows you to fully enjoy the fire that dances between its walls.
It is in fact a fireplace to view from the stylish, modern structure capable, in the clean shapes with which it occurs, to enrich the environments of which is the prince. The Stone of the Sea has a characteristic pale yellow color.
Bright and vivid is often used to cover large external facades. Sedimentary matrix, the Stone Sea shows many fossils, usually minutes, that make solid sheets but lively and always new. Alongside the facades of buildings, the Stone Sea is used to make interior trim but also scales and numerous construction elements.
Furthermore, during the last edition of Marmomacc in Verona, Grassi Pietre was awarded the BEST COMMUNICATOR AWARD 2014.
«For the poetic reinterpretation of the theme - the patio house - and for the use of stone according to a non-repetitive model. The project evokes and strengthens the timeless value of the stone material ".
With these words, the prestigious jury of the Best Communicator Award 2014 - one of the most coveted awards in the panorama of design awards - awarded the first prize, for the Design Category, to Grassi Pietre with the architect's installation Manuel Aires MateusExposed within the project Living Stone.
«We are surprised and happy! - comments Francesco Grassi, CEO of the company - We did not expect it even though, like all other companies, we were counting on it ».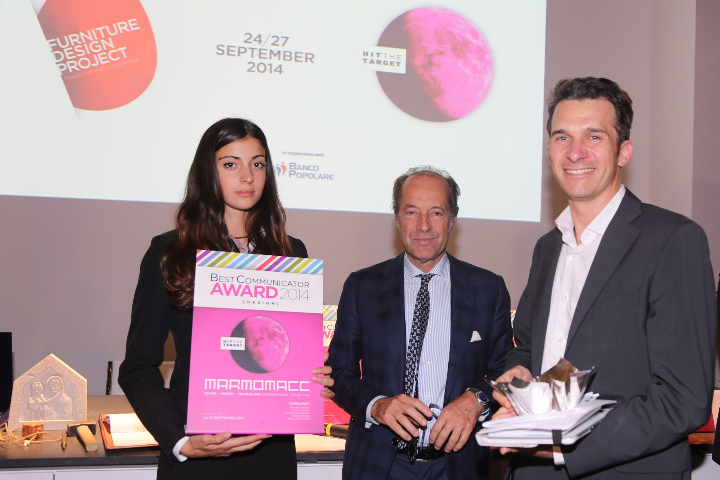 Grassi Pietre, active since 1850, boasts the experience of four generations who have dedicated themselves with passion and dedication to the working of Vicenza stone.
A long tradition that of the company that, always in step with the times, has managed to combine craftsmanship knowledge with the new technologies available for stone processing, transforming the ideas of designers and architects into reality, creating with them and for them infinite variety of surfaces, color combinations, innovative solutions for modern living.
Today the company covers an area of ​​40.000 square meters and has its own quarries, a choice that brings with it many sacrifices, but also a constant availability of material (even in large quantities) that allows the reality of Nanto to respond with readiness for any type of order.
Very well known and active in Italy but also abroad (in countries such as Russia, Australia, USA, Austria, Germany, Belgium) Grassi Pietre has a turnover of 3 million euros and employs 30 families.