Boomerang Gold Rose Gattoni Rubinetteria. Even more elegant and precious mixer Marco Piva it has been modified: 2017-01-17 di
The contemporary design, in which sinuous shapes and geometric volumes come together under the banner of a great stylistic balance, is further enhanced by innovative color combinations and from the finishes that Gattoni offers.
Among the different versions presented, the refined combination of the opaque black lever and the rose gold body whose finish is made by specialized Italian laboratories and performed with the use of a precious alloy composed of gold - for 75 % - silver and copper.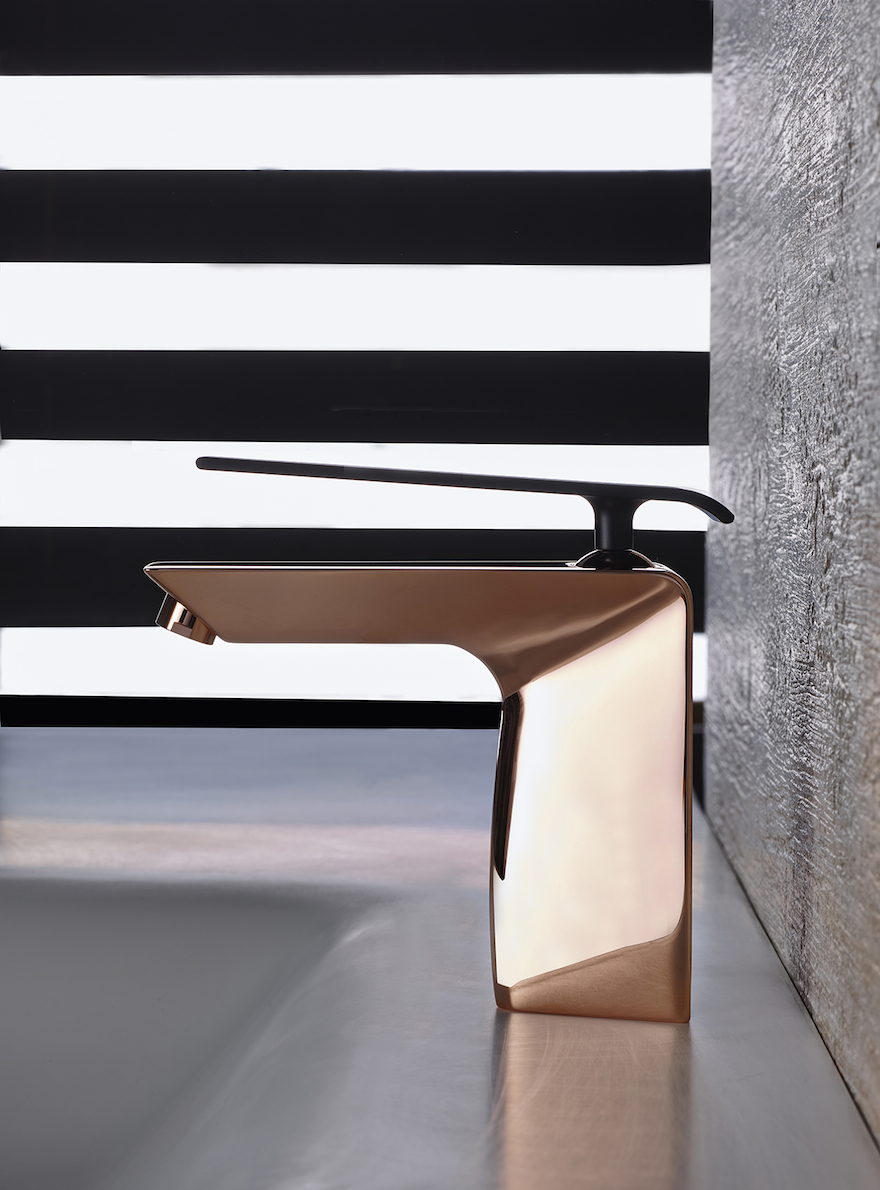 The luxurious finish thus obtained is an added value to the quality of the mixer, to the elegant and refined aesthetic effect. The result is a product whose beauty is destined to last.