BIhome by Bertolotto at Salone del Mobile 2014 it has been modified: 2022-06-03 di
BIhome by Bertolotto presented some exclusive novelties at the Salone del Mobile 2014. BIhome is a brand born in 2008 that offers design solutions, sliding doors and furniture products.
MADIA SURPRISE - Design Elio Garis
Surprise: the new cupboard of BIhome. It never has been more appropriate name. A "surprise" In fact, this container, through an ingenious home automation system that allows you to lift the table top, on the inside it a practical and functional bar furniture.
The mechanism can be activated from the I-PAD with an application designed specifically by the company.
In addition to innovation Surprise is design and art. The entire structure, in wood, is in fact made pantograph with Halley decoration project of the artist Elio Garis. Each piece is then "only" and customizable.
It 'available in matt or glossy lacquer in the vast range RAL and NCS.
Dimensions: L180xP60x H70cm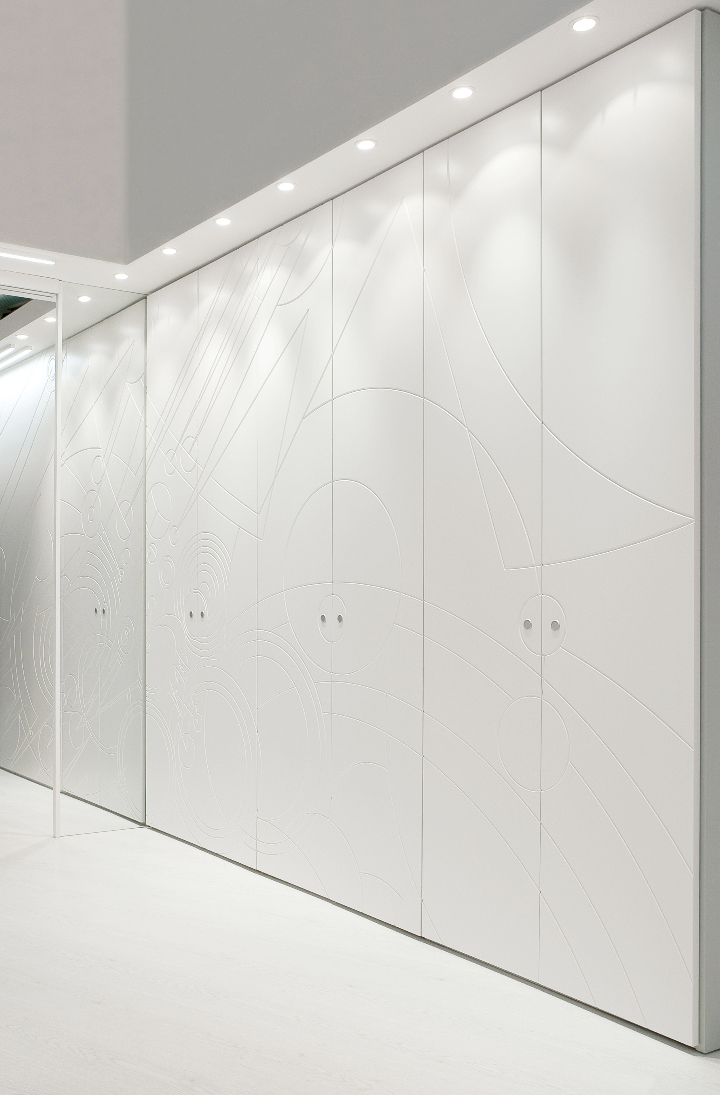 INDIVIDUAL CLOSET
A modular paneling system as desired and available with door, hinged or sliding, smooth or with the Halley decoration, project signed by the artist Elio Garis inspired by the celestial sphere.
The wooden panels have a thick layer of MDF, on which is engraved the pantograph design. The structure of the sides can be varnished like door (matt or gloss in RAL or NCS) or gray melamine.
The cabinets can be equipped with various internal accessories: drawer, Servetti, hangers, dividers, etc ... The company offers three different models to handle all aluminum: Linear or tail or Toc recessed, integrated into the panel.
The customization of the elements allows for an exclusive interior design aimed at satisfying the most demanding tastes and for each intended use. tailored solutions that harmonize in every context of furniture.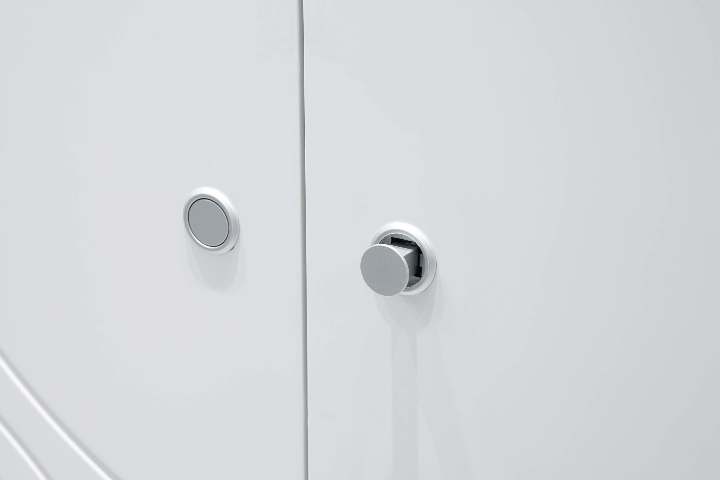 More information about: http://www.bihome.com/