Adriano Olivetti exhibition in Marostica it has been modified: 2022-06-03 di
Olivetti made history, and have made the history of Italian design, the Letter 22 and Valentine. Both designed by designers of all respect, that Nizzoli 1950 1968 and Ettore Sottsass (put into production in 1969).
Two well-deserved success and could only be so because everything has been thought of in terms of a target and use very precise. Indeed Indro Montanelli could not have written with Valentine and vice versa a young blonde could not take to the beach a Letter 22 (experience comparable to the freedom offered to us today by our ipad compared to a previous laptop). And not surprisingly I say this because it is what the advertising suggested baked by commercial artists Olivetti.
The result of a coordinated system in which every professional figure was in his place (from architects to designers, to advertisers, to copy) only because at the top there was an enlightened entrepreneur, Adriano Olivetti, whose father, Camillo Olivetti, returning from a trip to San Francisco in 1908 he had designed and prototyped his first typewriter, the Olivetti M1.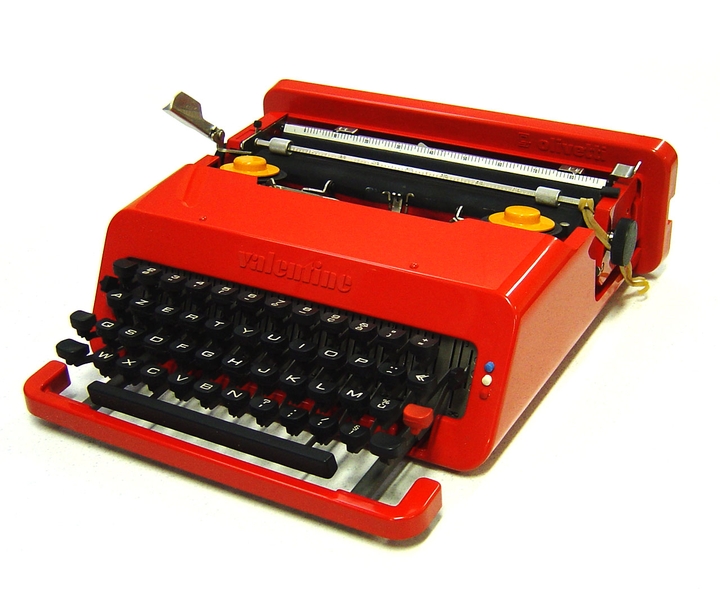 Typewriters, posters and documents on Olivetti's corporate organization on display in Marostica, Castello Inferiore, from 27 February to 8 March 2015.
In any case, follow the official event profile on Facebook because it is full of information and stimuli.
The Marostica-Ivrea link is represented by Mr. Valentino Cuman, Olivetti dealer since 1966 and Olivetti Golden Pin for merit. An event organized by STL Design & Technology, Center productivity and Veneto Veneto Manager.