A new "home" for Déco it has been modified: 2018-11-21 di
Strengthened by the positive response of international markets to the proposals for outdoor coverings and furniture that the company has been offering since 2010, Home Decor has moved its headquarters to a new and large factory, functional and adapted to current and future needs.
The comfortable style, characterized by a minimal, welcoming and "green" design, like the philosophy of the company and its products, is reflected in this project: a pleasant and at the same time efficient, informal and elegant work environment, just like the spaces that Déco creates with outdoor coverings and furnishings.
To best express the corporate culture, the three partners Mattia Bambi, Eugenio Lorenzo Caselli and Paolo Damiani have chosen an area of ​​8.000 square meters, located in Urgnano, in the province of Bergamo, and have entrusted the design to studioPANG, with whom they collaborate since the foundation.
The linear and contemporary architecture is surrounded by greenery. Interiors and exteriors blend and harmoniously communicate through large windows, an indoor garden and panels made with their products that divide without closing the rooms.
The façade, designed by a succession of re-entrant and protruding volumes, is divided into two horizontal bands: in the upper, white, the Déco green logo stands out, while in the lower part, the Ultrashield® coating in antique color stands out.
Inside, the environment is functional and relaxing, in perfect Deco style: the brand's coatings are the absolute protagonists, alternating with modern vinyl floors with an industrial concrete effect.
On the wall and on the floor, the company repeatedly recalls its "green" vocation: large installations in vertical moss and lichen embellish the showroom, offices and the main corridor, while at the entrance, the reception is entrusted to a sitting room " total withe "with a sofa that rests on a small lawn that immediately makes the environment fresh and pleasant.
A long corridor with backlit paintings enlivens the way to the large and luminous offices, equipped with all the technologies to efficiently meet the needs of the customers.
The meeting room is adjacent to the exhibition area, both overlooking the garden in front of the company. Here you can touch the furnishings and natural and composite woods in the various finishes: UltraShield®, Décowood, Ipe Lapacho, Teak.
The new headquarters also enhances moments of aggregation and relaxation for which a special area has been designed with table football and soft poufs.
Finally, a large space is dedicated to one of the main strengths of the company, the warehouse for the stock of products, created and managed efficiently to respond quickly to customer requests.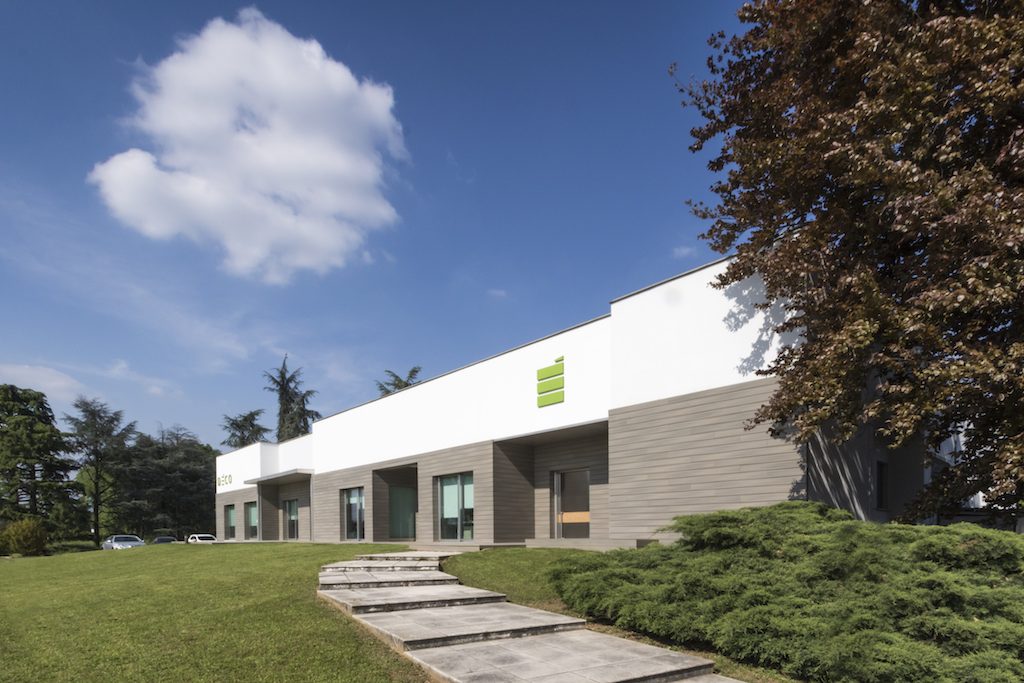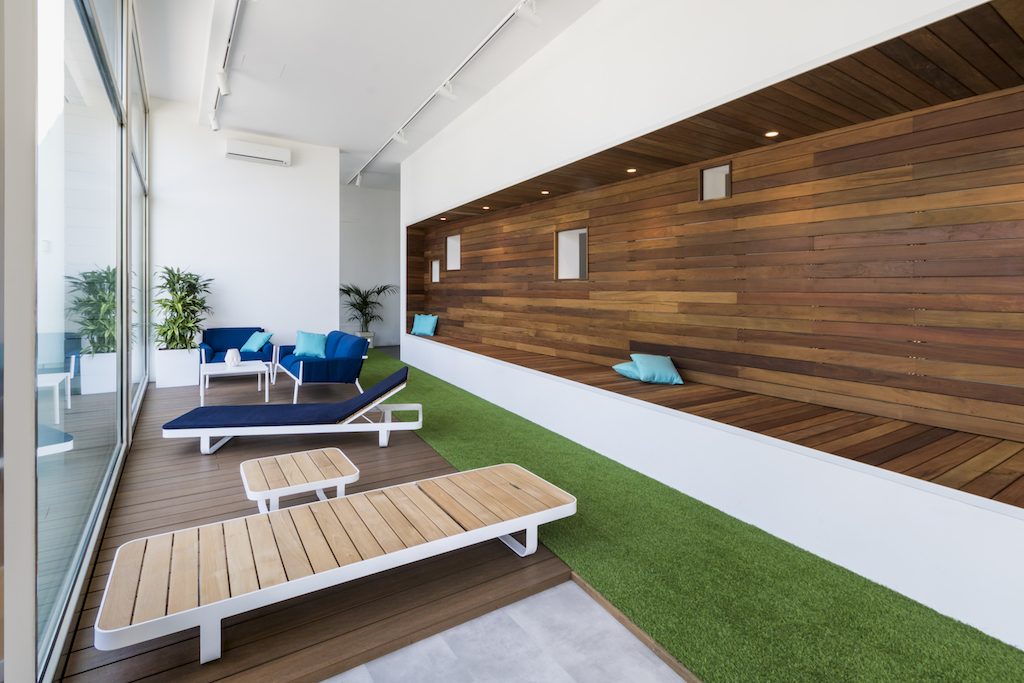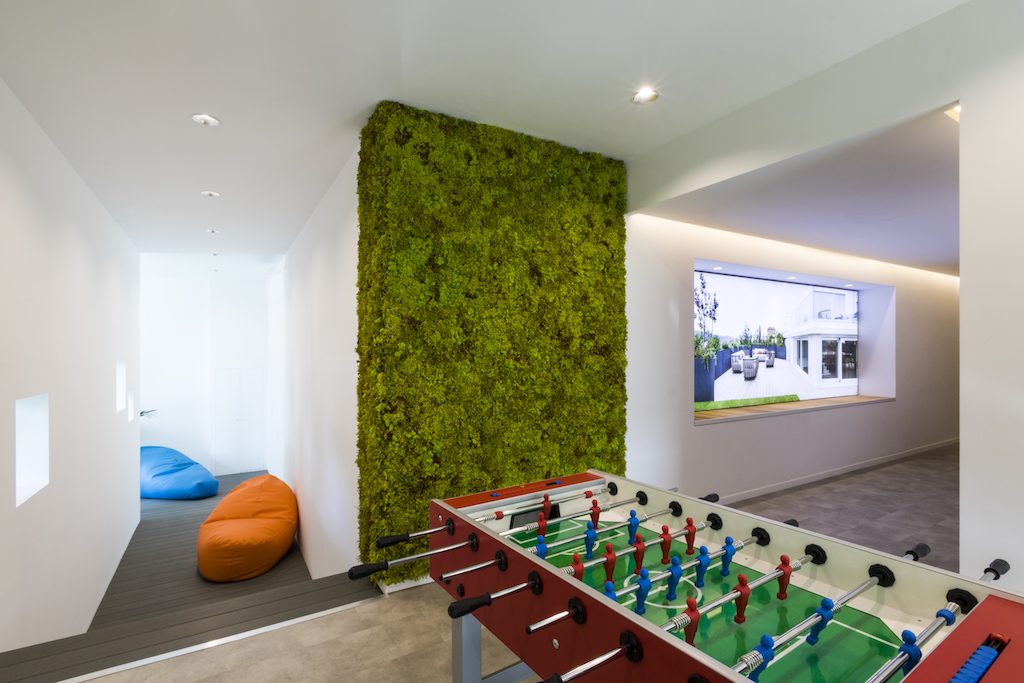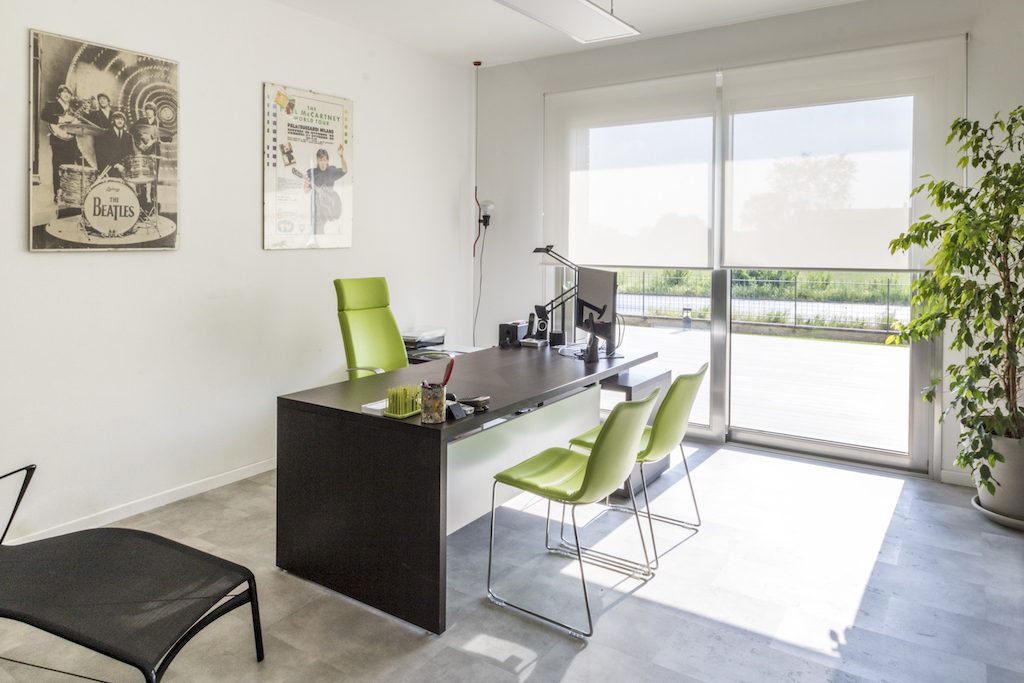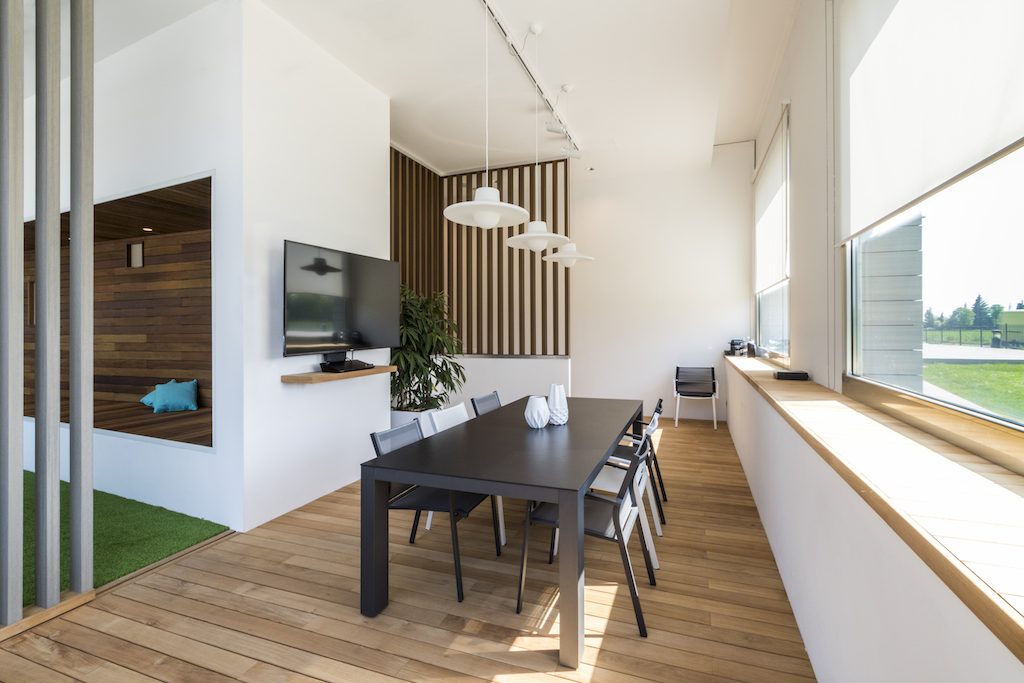 Photographic Credits: Stefano Tacchinardi