The beauty and efficiency of UltraShield® by Déco for an elegant residential complex in Porto Rotondo it has been modified: 2019-10-04 di
In the heart of the Costa Smeralda, in Porto Rotondo, there is a new and exclusive residential complex where Déco has contributed to give elegance and charm with the UltraShield® composite wood exterior coating, chosen in the Oak color scheme.
The structure, designed by MCMarch studio, located a few steps from the center and the characteristic port of the Sardinian town, stands out both for its dynamic architecture, which plays with volumes and materials, and for the combination of wood and vertical green which fascinates and incorporates the building with the surrounding environment.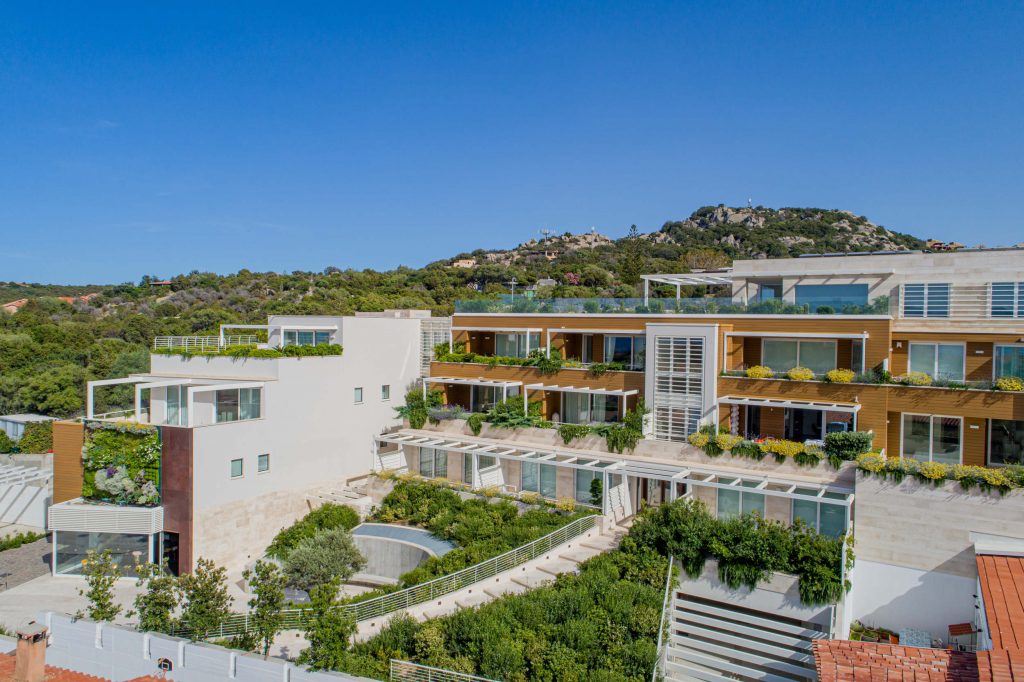 Immersed in nature and overlooking the archipelago, the complex is designed on several levels following modern architectural lines that give life to large apartments with terraces, swimming pool, sauna and gym. The light tones of white and sand, together with the chosen materials, such as stone and wood, combined with green, are a tribute to Sardinia and its nature.
Technologies and products used are of the latest generation and reflect the highest quality and energy efficiency standards.
Il UltraShield® by Déco composite wood, chosen for covering the façade, stands out for its unique features in the sector: its surface coating consists of a special plastic shield that protects the stave making it durable, resistant, scratch-resistant, stain-resistant and immune to color changes over time.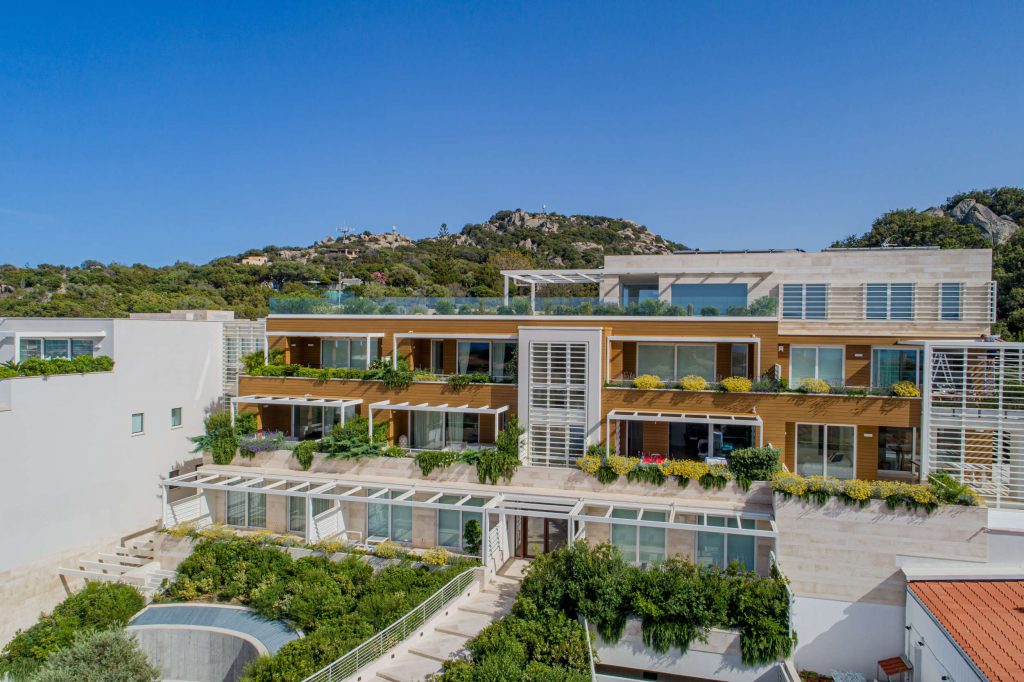 Furthermore, the profile does not undergo changes as a result of any type of external aggression, natural, environmental or chemical, and is resistant up to 35 years from installation, without the need for maintenance. An ideal product therefore in this context near the sea and in a very sunny area where UltraShield® by Déco combines beauty, efficiency, durability and practicality in a single product.
Finally, in line with the Déco philosophy, this coating is eco-sustainable: the wood flour that is made of it is obtained from recycled chips and therefore with zero impact on deforestation, while the HDPE (high density polyethylene) component is a completely biodecomposable PVC substitute.