Iosa Ghini signs the interior design of 830 BRICKELL, the new A + office tower in Miami that brings together design and technology for the future of the post-pandemic it has been modified: 2022-11-02 di
Oko Group, the developer behind Miami's newest office tower, introduces 830 Brickell a set of features designed to meet and exceed the high standards required by the COVID-19 pandemic for companies in the United States and around the world that they move and expand to South Florida in search of sunny skies, low taxes, and a better quality of life.
From ultraviolet lighting integrated into state-of-the-art air purification systems, to touchless technologies and a range of services that will be available exclusively to tenants, Miami's first Class A + office tower is preparing to attract users. demanding.
830 Brickell represents the first office-only tower to be developed in the Miami urban core in more than a decade thanks to real estate magnate Vladislav Doronin, President and CEO of OKO Group, and Cain International.
The interior design of 830 Brickell was entrusted to the Italian architecture and design studio Iosa Ghini Associati. Together with OKO Group and Cain International, Iosa Ghini anticipated how the pandemic will reshape the future of the business by incorporating new features into the plans.
"We thought about the building and its use in its entirety, the management of people and the movement of these in the spaces - explains the architect Massimo Iosa Ghini - with the awareness that the need arising from the current pandemic situation requires more open environments, with more light, larger for greater ventilation ".
"Having developed more than 50 million square feet of offices around the world, our team, together with the team of Iosa Ghini, understand the unique needs of multinationals and with 830 Brickell will fulfill the wish list of high-level users, making it an iconic tower for a gateway city ", said Vladislav Doronin, President and CEO of OKO Group. "There is a significant demand for premium office space in the heart of Miami's business district, allowing the 830 Brickell project to capture the attention of those who are planning their future."
AIR AND WATER QUALITY
● HEPA filtration standards will be integrated into all air conditioning and ventilation systems, removing 99,97% of particles from the circulating air flow in the rooms.
● Ultraviolet (UV) lights and bipolar ionization systems will be installed in the tower's airflow conduction systems, helping to remove any contaminants and prevent bacterial build-up within the equipment.
● Sanitation and filtration services with ultraviolet germicidal irradiation (UVGI) will be standard throughout the building, ensuring superior quality drinking water for tenants and visitors.
WELLNESS TECHNOLOGIES
● Touch-free devices will be favored wherever possible and in all common areas, lobbies, toilets and other tower services
● Touchless entry and exit will be provided in parking areas, but also at street level entrances and building elevators
● Lighting and automatic blinds will be managed to minimize the need for tenants to come into direct contact with light switches and manual fixtures.
SERVICES
● A world-class wellness and physical activity center with panoramic views of Miami and Biscayne Bay will feature locker rooms, yoga studio and private showers for 830 Brickell tenants
● An open-air rooftop bar and high-end restaurant on the 56th and 57th floors of the tower will offer sweeping views of the city
● A center with private conference rooms in the tower will be available to tenants for events, meetings and employee training sessions by reservation
● A 24-hour concierge service responsible for planning and coordinating events, restaurant reservations, dry cleaning services, arranging deliveries and more.
Massimo Iosa Ghini
Massimo Iosa Ghini founder of Iosa Ghini Associati, an architecture and design company with offices in Bologna, Milan and Miami.
Iosa Ghini develops architecture, interiors and product design projects at an international level.
The great attention to sustainability is expressed in projects such as the Ferrari Stores around the world, the People Mover electric transport system in Bologna and in hospitality with a new innovative concept Design Club Collection and in the latest Starhotels E.CH.O. for Prelios Sgr.
Residential projects have been carried out for important clients such as Oko Group and CMC Group.
Massimo Iosa Ghini appointed Ambassador of Italian Design and Effective Member of the Leonardo Committee, in 2015 he received the Marconi Award for Creativity.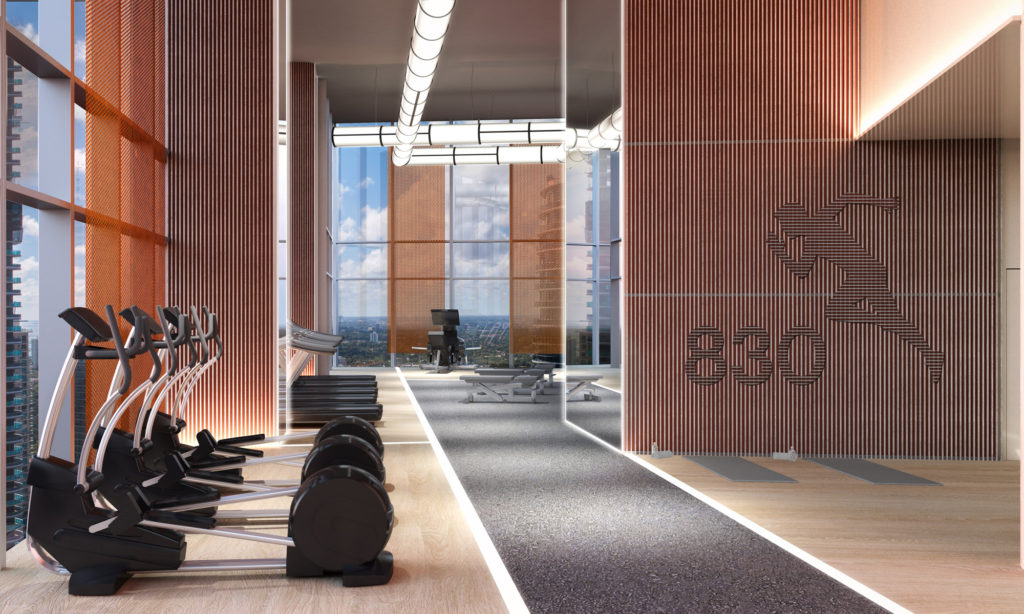 www.iosaghini.it