Fap ceramics, collections inspired by the eternal charm of matter it has been modified: 2015-11-09 di
Presented at Cersaie 2015, the new collections of FAP ceramics are covered by a common thread exclusive, inspired by the eternal charm of history and of matter.
Proposals that extend "beyond time" looking for timeless elegance that turns them into new contemporary classics. As Rome, the series of floors and walls inspired by the texture of marble and stone that reinterprets the great Italian style in 6 different shades - Grafite, Statuario, Calacatta, Imperiale, Pietra and Travertino - ranging from large rectified sizes - including the new extra size 50 × 110 RT - to small sizes with an artisanal flavor. The series also includes two 3d structures and a rich variety of inserts and mosaics.
An absolute novelty is also the collection of floors and walls Bark, a real hymn to the beauty of natural wood, especially Oak, which stands out for its Matt finish and three contemporary nuances: Nebbia, Artico and Avana. The new 7,5 × 30 size is original and original, perfect for parquet-style floors. The 2015 proposals also include Frame, the resin effect series with a double glossy and matt finish, extremely versatile thanks to the wide range of sizes, finishes, decorations and special pieces. The floors are available in 5 colors Dove, Gold, Gray, for large sizes, and in White and Earth shades in the 60 × 60 RT and 30 × 60 RT formats. These last two colors are also part of the range of coatings, together with the shades Talc, Sky and Sand. There are also two new structures that enhance the material through three-dimensional effects.
New Products FAP also extend to the collection of glossy white body wall tiles Lumina Hair Care which has been extended with the new Matt finish, the new three-dimensional Diamond texture and with the large 50 × 110 RT size, a real novelty of 2015, the result of continuous research and innovation. Finally, a new look also for the collection of wood-effect floors nuances which has been enriched with the new format with extra slat Size 25 × 150 RT.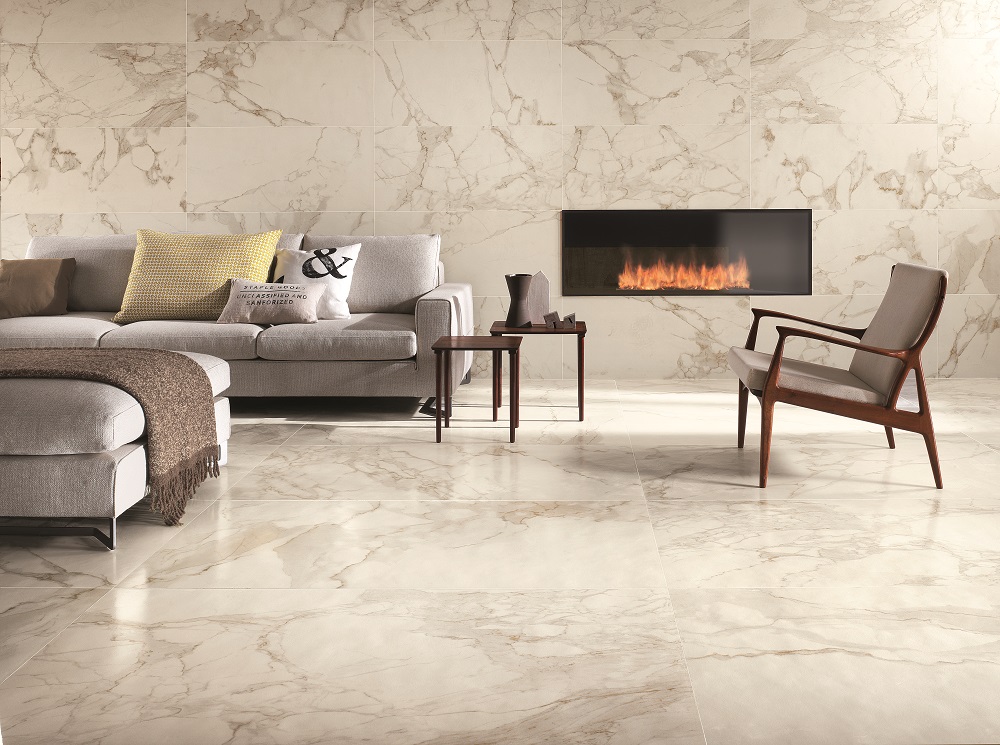 More information about: fapceramiche.com