ARTIS with Studio HCC for the new "Albergo Diffuso" in Milan it has been modified: 2022-12-06 di
The unprecedented project that affects the center of the capital includes the Brescia-based company as a supplier for the taps.
Once again Artis Rubinetterie is alongside the renowned Milanese studio HCC, led by architect Umberto Carlos Calloni, in the development of an innovative project aimed at making Milanese hospitality welcoming and open to contemporary methods. In fact, in via Nerino, near the city center, a "diffused hotel" is being created, an avant-garde experiment in the metropolitan panorama.
The set of accommodations, ideal for hosting tourists but also students and workers, constitutes an alternative residential offer that combines the typical services of a hotel with the sustainable enhancement of pre-existing buildings. This entirely made in Italy accommodation formula, created to encourage the tourist development of small villages, has therefore been transposed to the large Milanese reality for an unprecedented experience of optimizing the urban territory.
The environments were designed by Calloni according to the orderly and clean taste of contemporary interior design, in the name of balance between refined aesthetics and functional arrangement of spaces and objects.
In absolute coherence with the architect's favorite essential lines, the STILO series was selected for the bathrooms in the refined brushed gold and "tuscany" finishes. With its stylistic sobriety in step with the times, the Artis collection completes the furniture by bringing a unique touch to an unconventional context.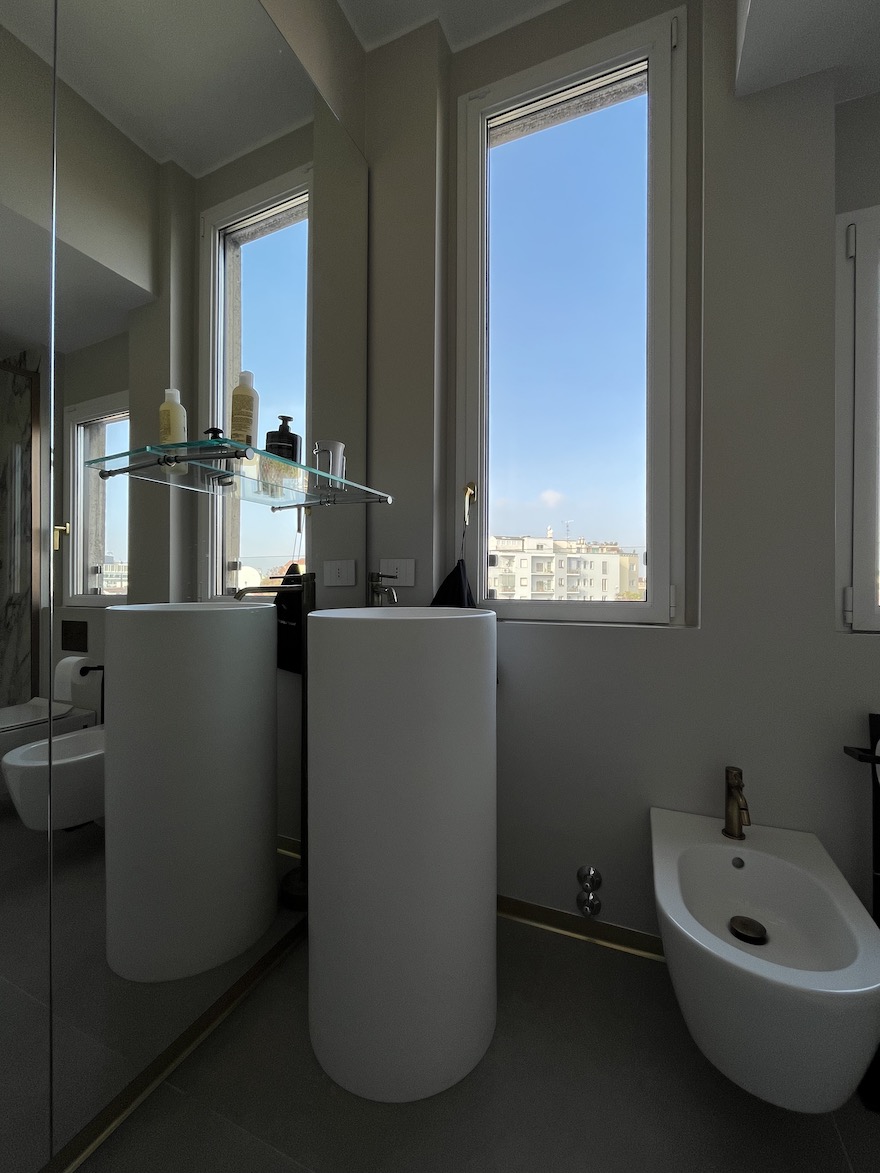 artistsitaly.com