Packaging: Fontanafredda and Kubedesign a partnership for the connoisseurs of WineDesign it has been modified: 2021-08-08 di
Fontanafredda choose Kubedesign for the design and realization of Sustainable packaging that become functional furnishings and pleasant.
From furnishing accessory to packaging, the cardboard seems to have no limits. Kubedesign, Italian leader in the processing of this material, reinterprets the packaging of the bottle of wine to create, exclusively for Fontanafredda, gift packages for true connoisseurs.
Un sustainable packaging, Conceived and designed by Roberto Giacomucci, Which fulfills its first function of protection and turns further
piece of furniture for the home. Kubedesign wanted to create gift packages that could contain and protect the excellent content of Fontanafredda production, at the same time creating an essential and elegant piece of furniture that can enter homes and cellars.
of lovers of good food.
Among the various proposals we present "Cantinetta", "Reloaded" and "Zipper" three products that both highlight a marked design: the latter through the use of the hinge that, for the first time, is worn by the cardboard making the package unique in the its kind.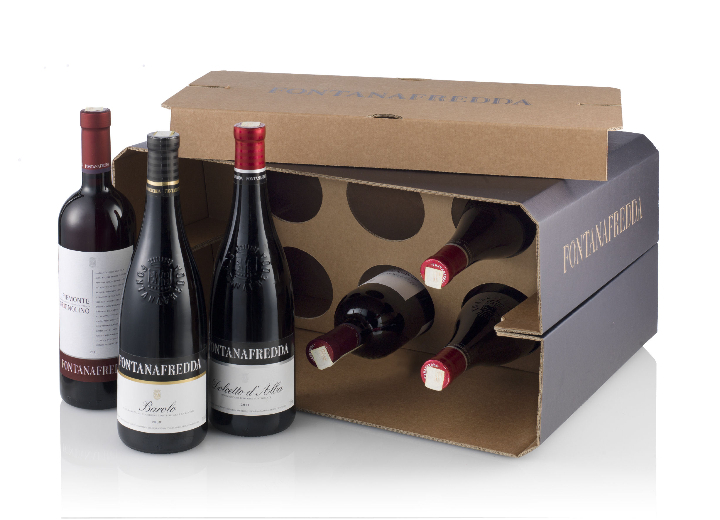 "Cantinetta" instead looks like packaging and furniture ready to welcome in 2 6 from bottles to quickly create a cellar stackable.
"Reloaded" is a case of one or two bottles that can be reused as holding objects, or even a CD rack, with a little 'flair, as shelf for books.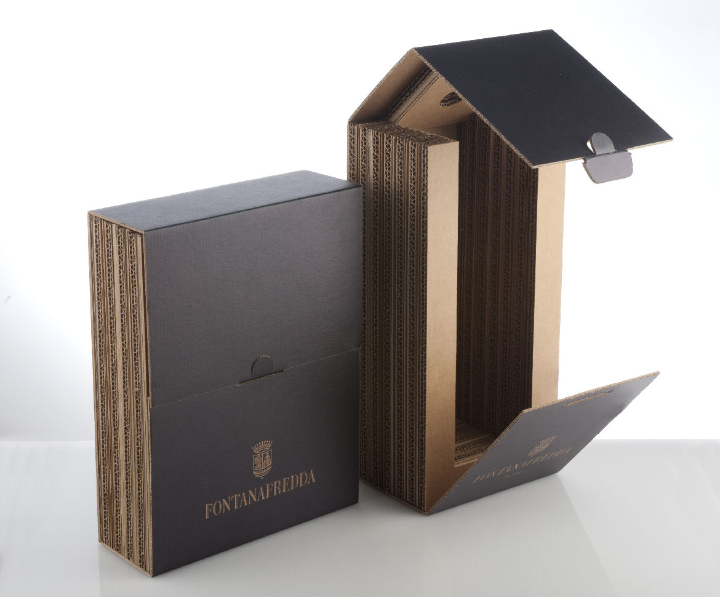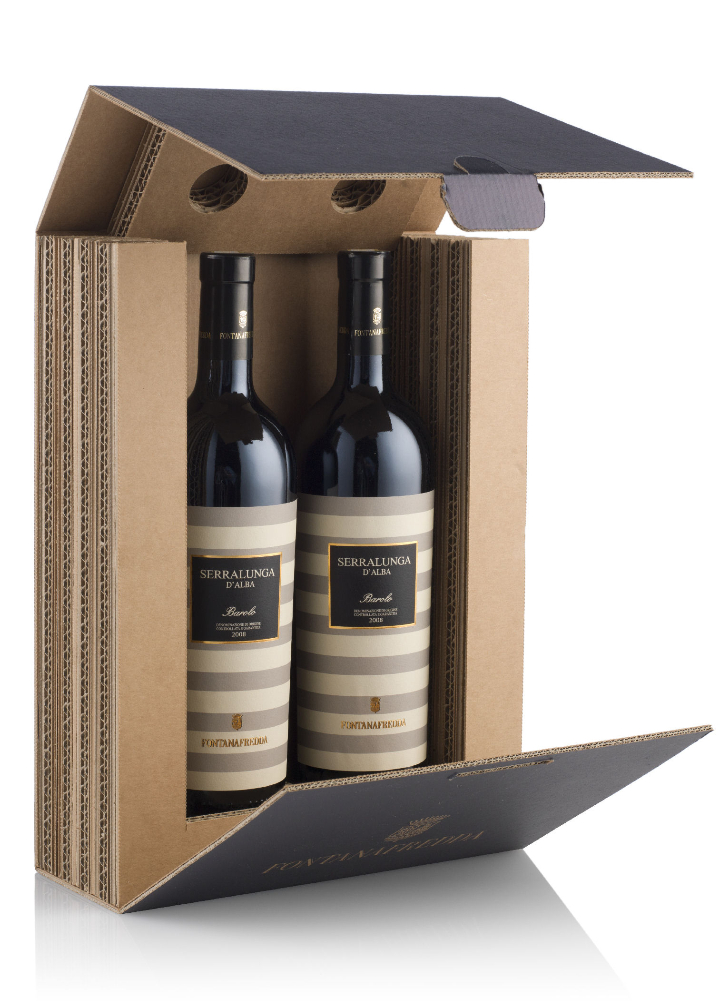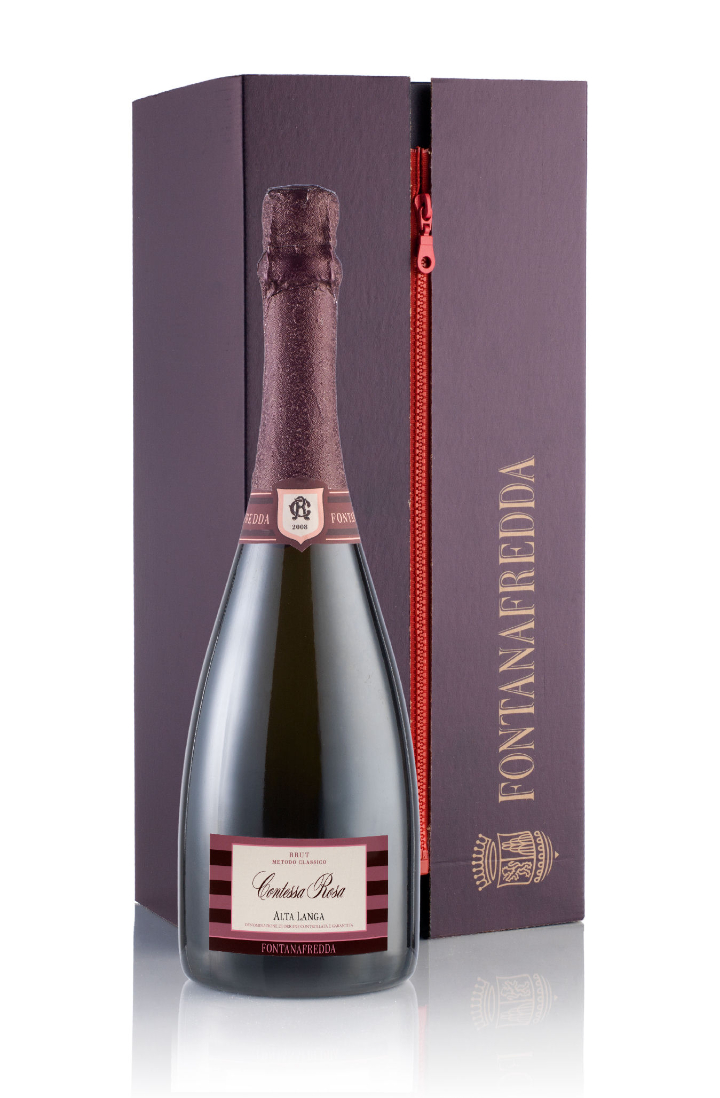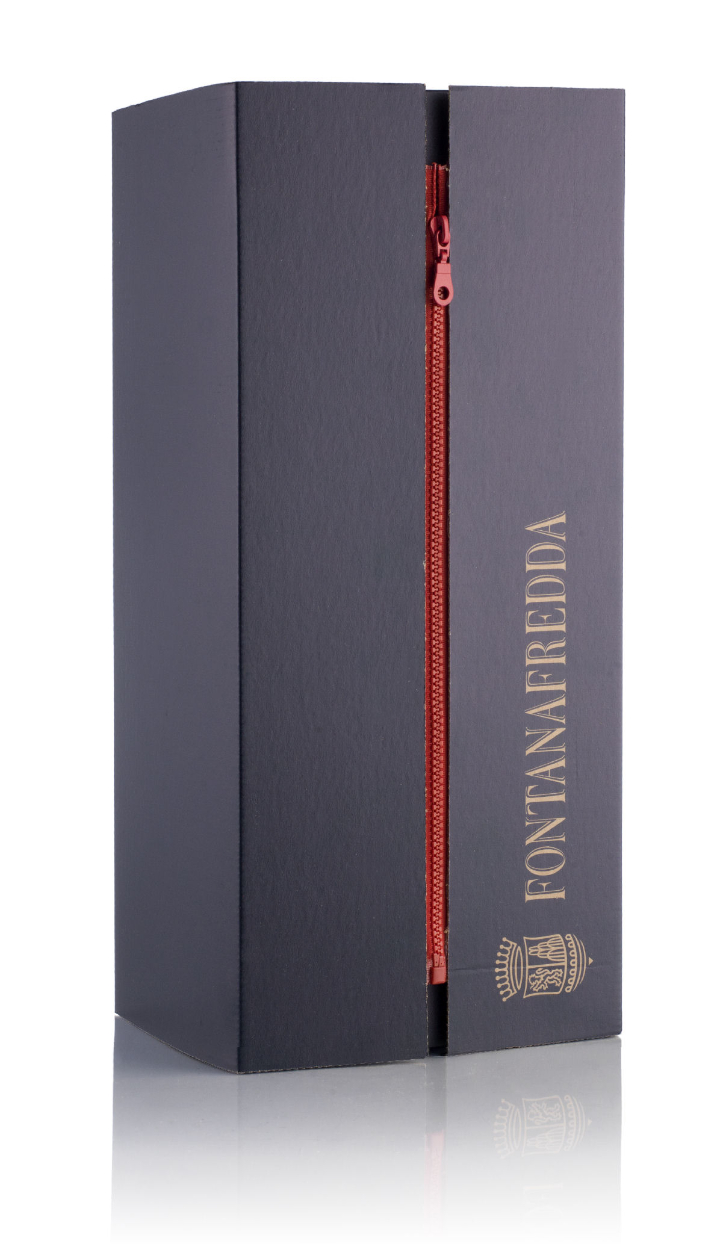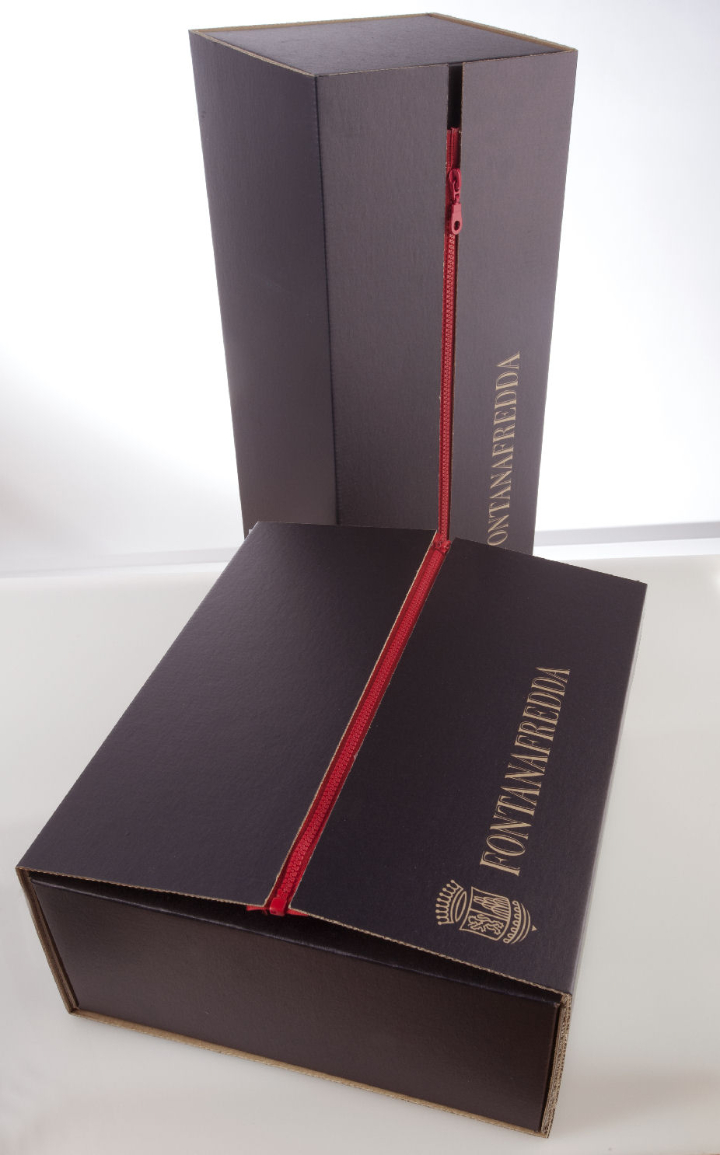 These new packaging made of recycled cardboard to 100% are perfectly in line with the philosophy of green Fontanafredda, more and more oriented towards the use of biocompatible packaging.