Atelier of the cardboard it has been modified: 2012-07-03 di
Atelier of cardboard is a project of Virginie Daenekyndt, Is a collection of furniture, bedside commode made of recycled cardboard.
Virginie dancer and choreographer, has always been very sensitive to the problem of re-cycling, has decided to create a series of furniture where the recycled cardboard is enhanced and embellished.
Precisely the idea of ​​using a waste product as a resource has stimulated the imagination of Virginie pushing to make this furniture from a material left to bring it back to life.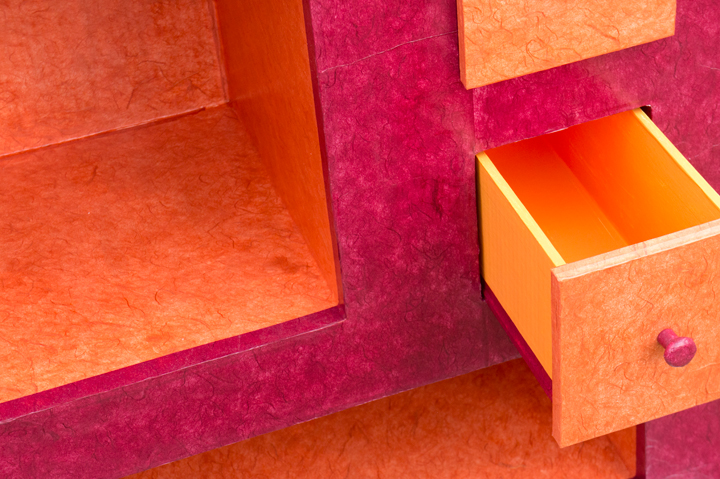 Each piece is made with great attention to detail and every piece of furniture is unique and unrepeatable. The forms often reminiscent of retro furniture of his childhood, while the colors are cheerful and modern. It is probably this mix of old and new that makes furniture Virginie objects very special and great-looking.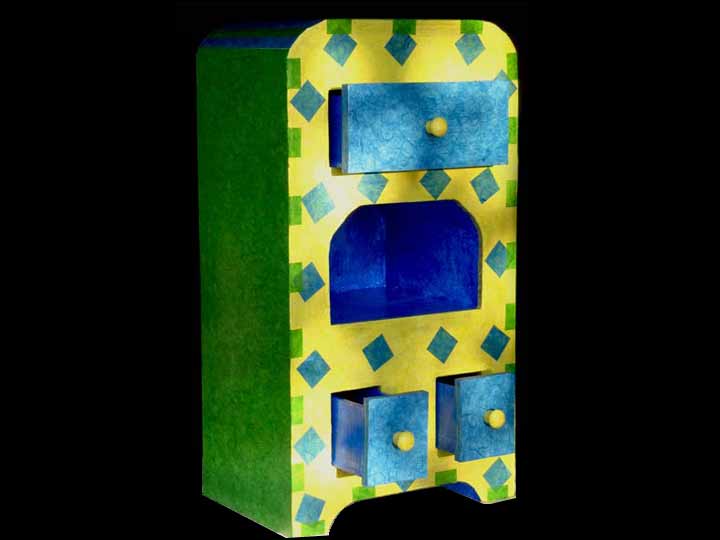 Some technical details: the technique of realization is based on a honeycomb structure in order to give a great strength to the whole. To cover the raw material is used rice paper and colored with paints used method of stroke puffy.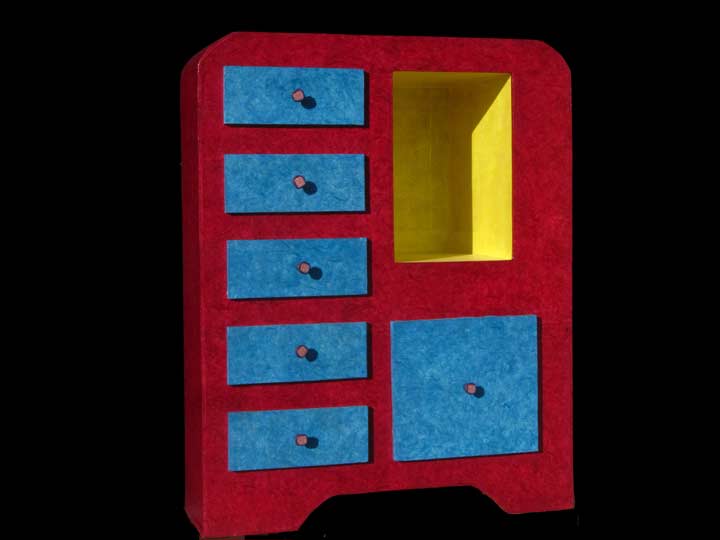 To see the production of Virginie www.mobilidicartone.com