YOUR HEINEKEN, the e-commerce that makes it possible to personalize your Heineken bottle and receive it directly at home. it has been modified: 2012-05-11 di
It is born Your Heineken, An interactive space for the lovers of the world's most international premium beer, an e-commerce where anyone can make - according to their own style - a bottle of Heineken, And then order a pack of 6 personalized bottles, and sharing the results on social networks.
Heineken.it directly from the site, within the section Your Heineken, you can write messages or texts include photographs or images. You can also choose from over 40 5 thematic proposals divided into different areas: Passion, Dreams, Life, and Colors International, customizing each.
Inside Your Heineken, Every choice, word and image says something about themselves by offering a space to tell or transmit messages. A bottle of Heineken becomes an open and interactive space where you can communicate in an original and personal. A gift to celebrate an important moment, a symbol to show their faith football, the musical passions or simply a favorite color, a way to make a memorable party or a summer evening with their friends.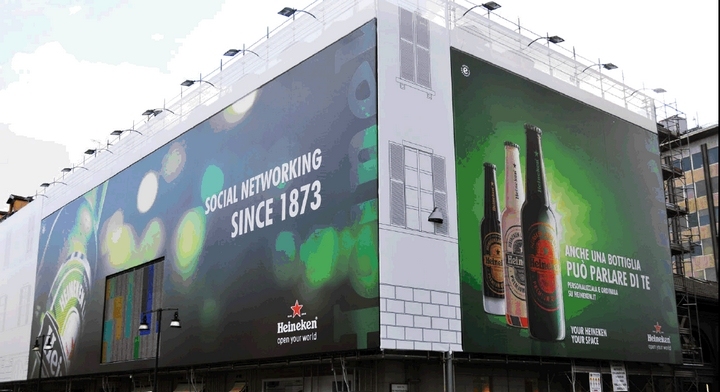 The Your Heineken project in Italy - and only for the launch phase until May 20 - will be enhanced by a communication initiative aimed at rewarding creativity: the best 3 customizations made by customers will become the protagonists of a Heineken communication campaign in the our country. Heineken Italia therefore wants to reward originality, irony and sympathy, together with the ability to know how to convey one's personality directly through the message and the photograph used.
As well as winning a trip to Amsterdam in fact, the three winners will become the protagonists of the second part of the national advertising campaign to support the project, on air from 28 May. A true multi-subject press campaign signed Publicis and planned on the main free press and on social networks.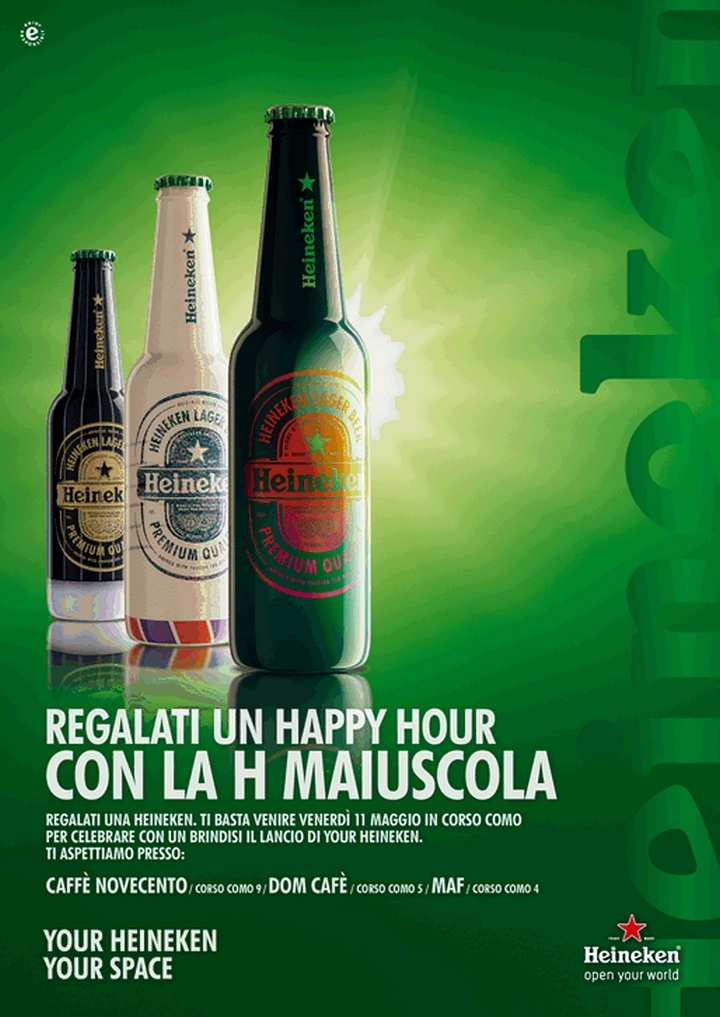 more information here