Reverse Innovation / Signal Expert Protection, new graphic design it has been modified: 2012-07-28 di
Photo: Thomas Libis
Specializing in brand and product design, study Italian Reverse Innovation has developed the graphic design for the new range of toothpastes Signal Expert Protection of Unilever, destined to the global market.
To communicate in an incisive way the properties of the product that is inspired by the actions of dental floss and mouthwash, a language has been used that refers to the scientific research that distinguishes it. The creative directors of Reverse Innovation, Alice Tacconi and Mirco Onesti, say that the project was created with the aim of bringing out the novelty on the shelf in large-scale distribution, respecting the brand identity and confirming the quality of the product with visual elements.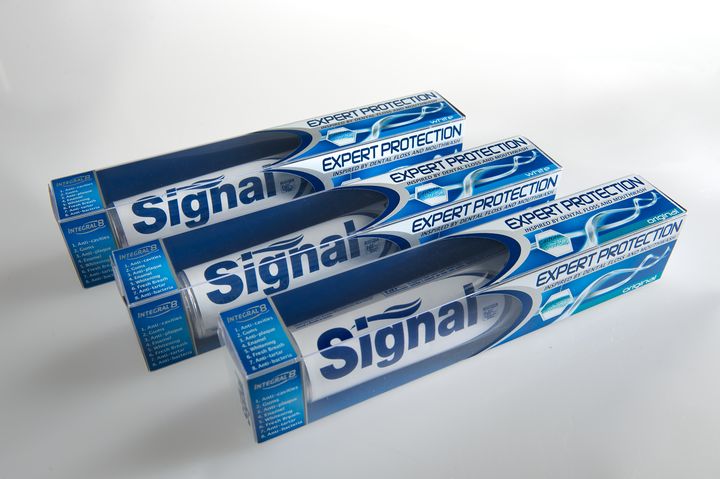 Photo: Thomas Libis
Less conventional and more refined, the PET packaging - equipped with a transparent area that highlights the toothpaste tube - immediately makes you feel that it is a premium line. The predominance of blue, combined with silver, recalls the technical environment of a laboratory and, above all, evokes feelings of freshness and cleanliness. The lively figure of DNA and the hexagon inside which you can see in zoom, as in a microscope, the sanitizing particles of the formula give the idea of ​​an advanced product and offer dynamism to the pack. The particular technological style font used in the name of the range reaffirms the concept to be conveyed. A neat table makes it easier to understand the benefits. The variants are each identifiable by a color detail in harmony with the standard image designed for the toothpaste.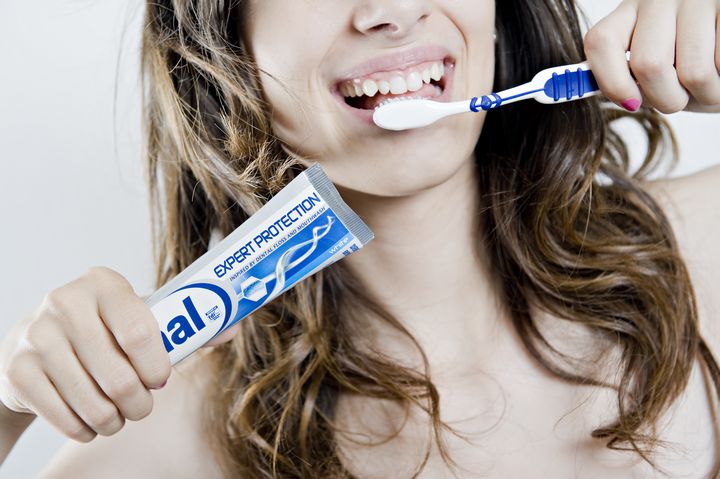 Photo: Francesco Zanet