Gusto Robusto promotes vector art it has been modified: 2022-06-03 di
"An artist is not paid for His labor but for His vision"
James Whistler
Robust Taste is a new project that arises right between graphics and art.
A selection of the best vector artists are called to express themselves freely in the creation of digital works that exclusive taste Robust limited edition print and promoted through exhibitions, publications and a new art market with landmark www.gustorobusto.com.
The launch saw a first series consists of three subjects drawn from David Sossella and a tribute to Game of Thrones produced by Sara Penco.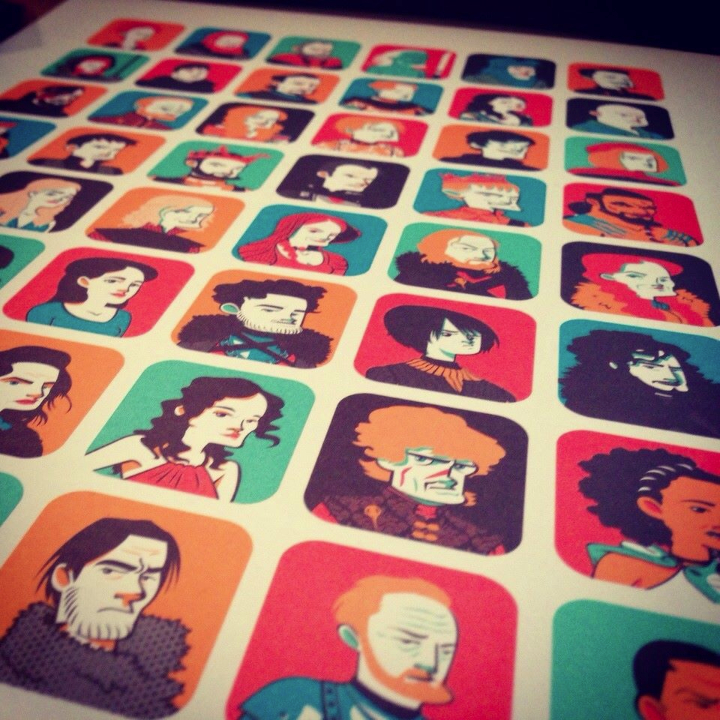 The project has already received acclaim from the community of Behance and new names for the second series coming out are very promising. The response from the public has been the most satisfying in the first three opportunities for visibility: Paper Air, Treviso Comic Book Festival and Microground.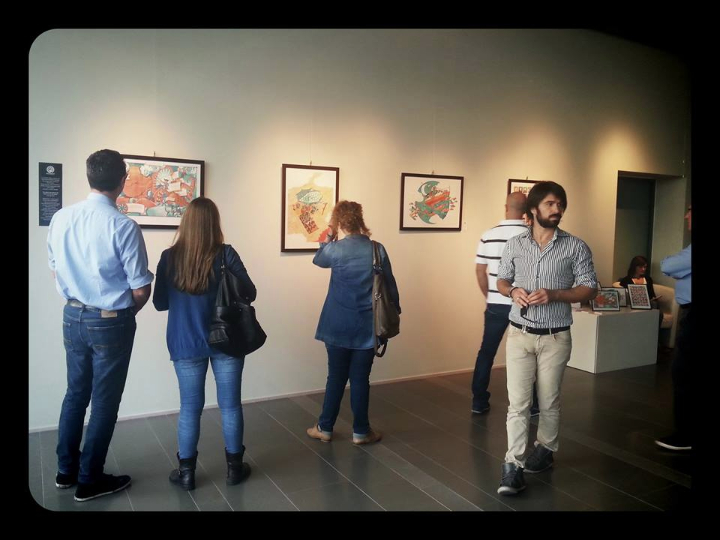 BECAUSE VECTOR ART IS ORIGINAL
Even in digital art, as in traditional art (for example etching or photography), each piece that makes up a series limited edition signed by the author is in fact an original and not a reproduction of a work. In particular, the vector technique is an art that requires a lot of technique, precision and dedication.
Only illustrators mastered that can use it to develop their own vision. In return you will get high-resolution images regardless of the size of the press. This is because, through programs such as Illustrator, is inked and colored by drawing dots and lines, known as Bezier curves, which are in fact displaying mathematical rules.
The files generated in the computer is used to produce many slabs many will be the print colors. The artist himself controls the quality and affix his signature authenticating so every single copy.

PRINTING TECHNIQUE
The project is designed in every aspect to make the most of the quality of line and color work.
Taste Robust chose therefore the technique of letterpress printing (offset) with Pantone colors on paper Fedrigoni.
The colors used in the work are predetermined and limited because then correspond to the actual inks used in printing so that the yield is highest quality.
CERTIFICATE OF AUTHENTICITY
The works are printed in limited edition.
Each work is numbered, embossed with a punch to mark Taste Robust, signed and accompanied by the original warranty, which is also signed by the artist, which attests to originality and quality of construction.
The matrix with which prints the work is then kept in a safe place at Gusto Robusto guarantee that will never be reproduced unauthorized works.
A work in limited edition is an investment that will appeal to a new generation of collectors who can buy, at an affordable price, an original whose value is likely to increase.
The more consolidated photography market shows that a circulation sold out is revalued by 150% to almost 900%.
Moreover Gusto Robusto is available as a service to draw illustrations for company.