Samsung design it has been modified: 2022-06-03 di
Design Samsung is an online platform for Samsung Electronics to convey the ideas, stories, and philosophy behind meaningful Their designs.
designfever was involved with the construction of the site from the initial idea phase all the way through contents production.
To make the online platform easily accessible to the public, Samsung Electronics Aimed to build a site That delivered a consistent design experience across PCs, mobile devices, and tablets.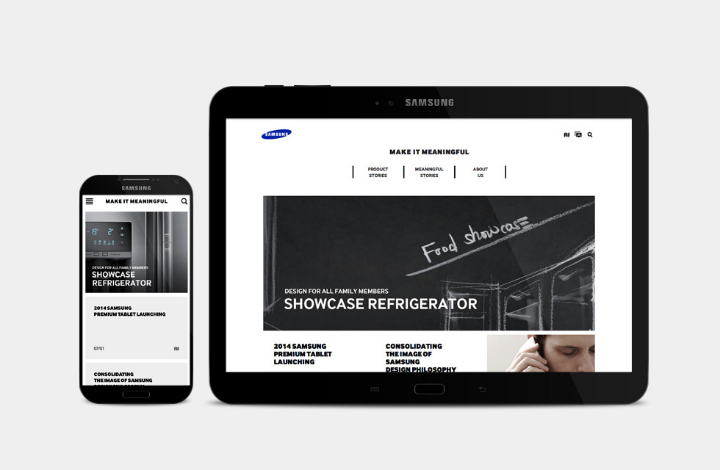 Instead of explaining the concept of design to the public in words, it is cutting easier to focus on 'showing them'. In order to keep the visual identity consistent across the Samsung website design, an easy-to-use interface and central visual content strategy were Introduced to exemplify Samsung Design's motto 'Make it Meaningful'.
Design Samsung features a variety of contents. A flat user interface was used That Took advantage of the flat square blocks and content thumbnails in order to create a cohesive identity across different contents.
When users mouse-over the thumbnails on the main page, they experience a dynamic and fun transition a when the images move up, down, left or right.
Before the thumbnail images appear <br>, a layer of solid blocks fill the area using a slide effect. Overall, the Majority of the website is monochromatic, but the inclusion of solid blocks of color leaves the user with a stylish impression.
The site's main message 'Make it Meaningful' and categories 'Product Stories', 'Meaningful Stories', and 'About Us' load in sync with the thumbnails. Dynamic black vertical bars were created to maintain the sliding effect and make the website look dynamic blackberries.
Â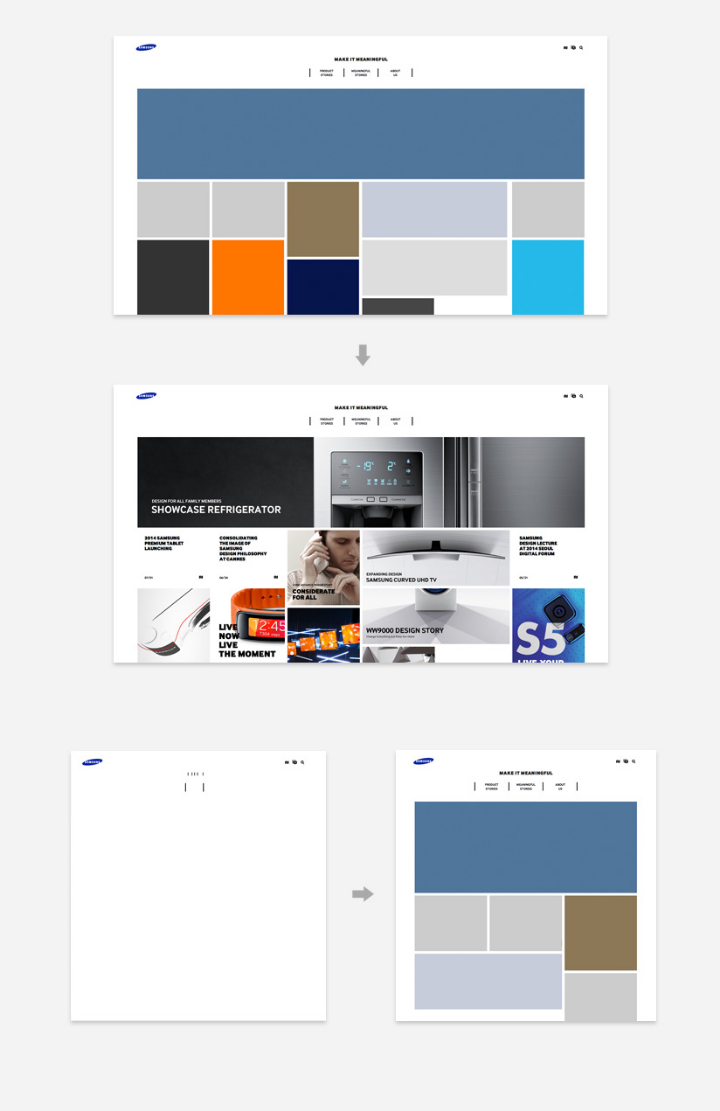 Samsung Aimed to highlight the value behind Their meaningful designs by creating contents That focused on the stories behind Their products, rather than Their features as is seen on the Samsung Electronics website. The contents are separated into three categories. The first are stories behind the design of Samsung Electronics' products, like a two-drum washing machine built in consideration for the Indian market, or the reinterpretation of the Galaxy Series to create the modern Galaxy S5. The second category highlights Samsung Electronics' cultural marketing activities like the Samsung exhibit at the Milan furniture fair, and other collaborations with artists, illustrators, and designers create meaningful That designs. The last category is the story of Design Samsung. This includes the philosophical roots behind Samsung's design, the history of Their award-winning designs, and news and updates about Samsung Design Membership and SADI.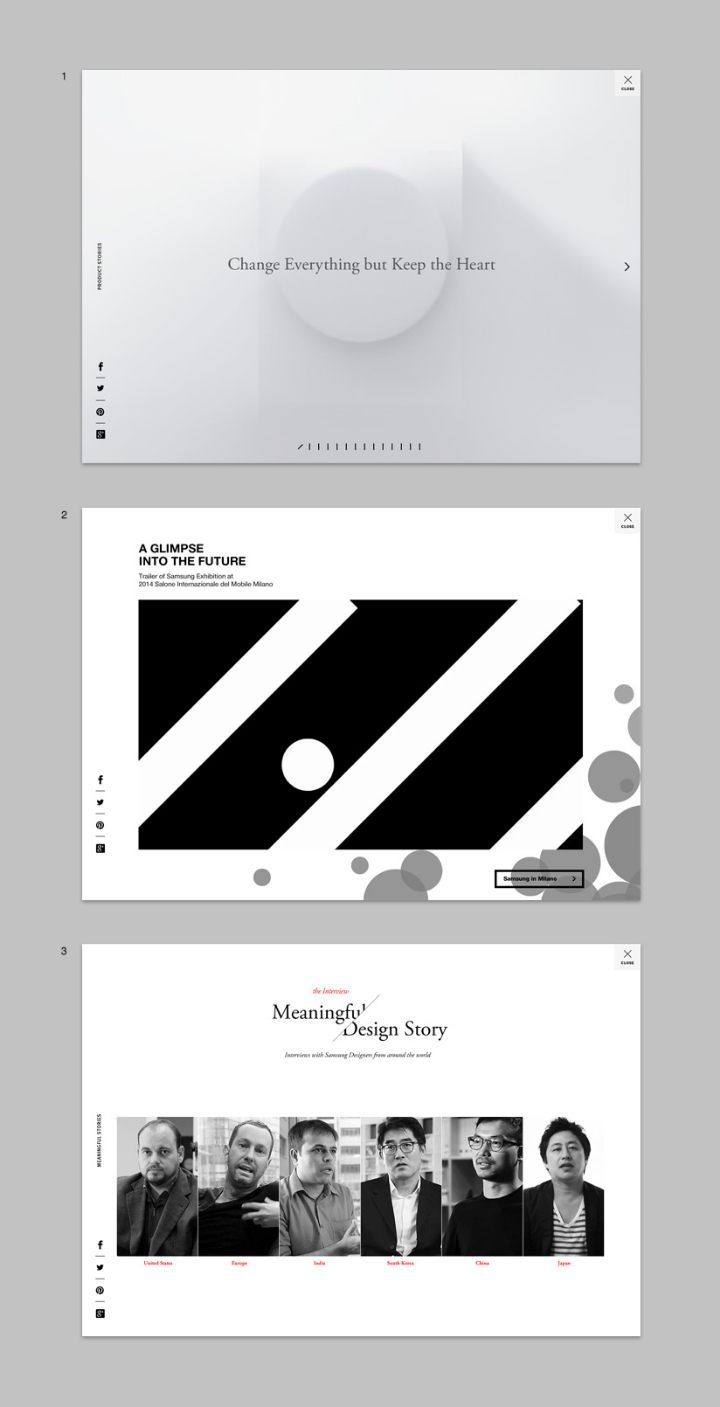 Samsung design | Video | Teaser Trailer | Project Page | designfever