VSF.orme / Beam, Fuorisalone 2013 it has been modified: 2013-04-01 di
What can a father and daughter design enthusiasts? Open a website, www.vsforme.com, Which offer the world the ideas and design projects designed and built in the years between the creative walls of the house. Not content have also decided to make, really, some of these ideas to propose to enthusiasts visitors, as in the case of Leaves, The bench that will be presented to fuorisalone 2013.
Made with four cylinders wood prized on a surface is not rigid, the cylinders are joined to each other but independent, so they can get on and off depending on the pressure that is exerted by the body.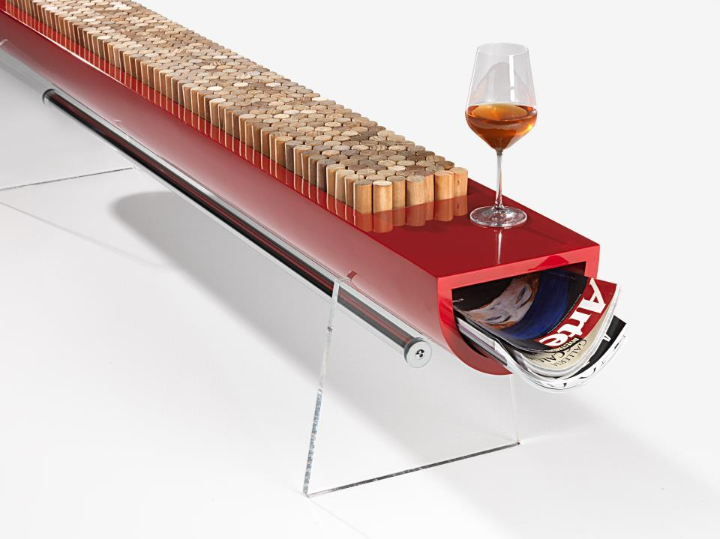 A newspaper holder has been created inside the half trunk.
Fuorisalone at Showroom Lubiam Via Lodovico il Moro, 11.