Vasey Spirit Stone to urban stories, Fuorisalone 2013 it has been modified: 2013-05-19 di
In what is emerging as the "new center of Milan" at the futuristic complex Porta Nuova VaresineOn the occasion of Furniture expo, Vaselli - Stone Spirit presented new exciting achievements dedicated to the subject, within the event Urban Stories, organized by MoscaPartnersIn partnership with Hines. From the 9 14 April 2013, the public event Urban Stories fact had the opportunity to learn about the philosophy and know that they belong to the historical reality and tailoring of Vasey, who for over 100 years continues the experience of the stone processing, rooted in the territory of Rapolano Terme, manufacturing district of the province of Siena, known for the presence of travertine. The Tuscan company, which has always pursued excellence in manufacturing, in recent years has also embarked on a research project that interprets the stone emphasizing the vocation and proposing structural pieces that highlight the uniqueness of the rock, through the forms and the attention to detail.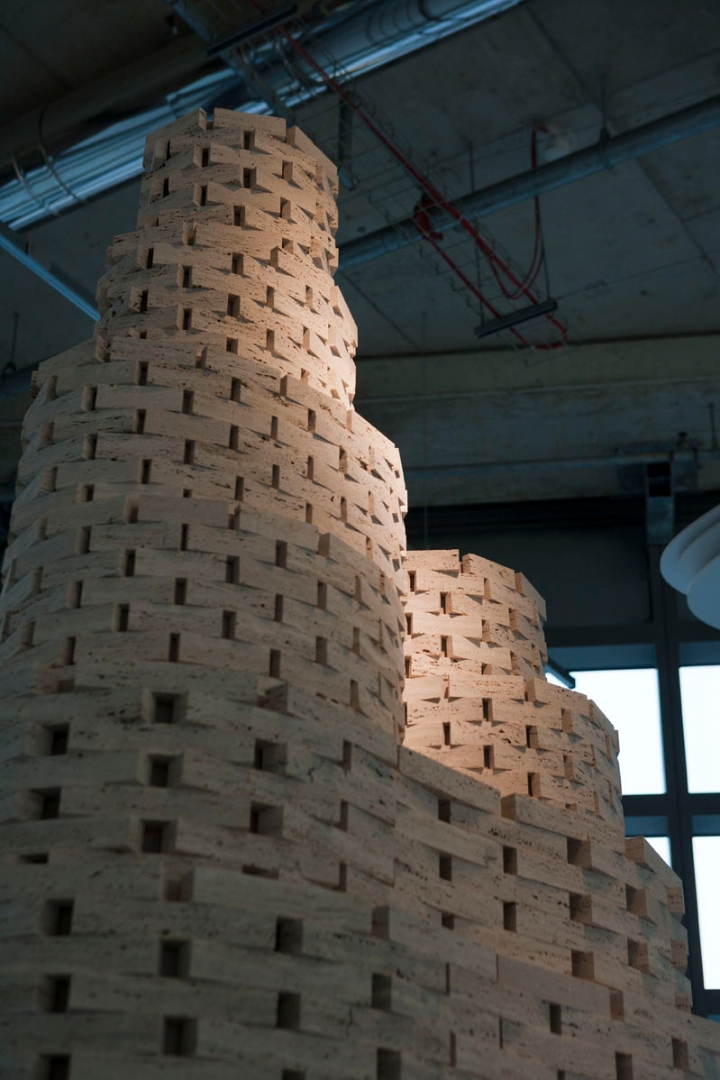 During Milan Design Week, Vasey unveiled a new kitchen concept, The system Oco Vasey kitchens designed by designers Emanuel Gargano and Marco Fagioli and realized in respectful projects that belongs to the travertine material fascinating and full of emotion, in a close dialogue with the natural oak.
Within the picturesque setting designed by Kengo Kuma, "Stonescape" Vasey suggested new living environments and expressive potential of natural materials noble, such as stone, wood, iron, brass, who carefully measured are able to add value by design, the company values ​​them research, craftsmanship and respect for the environment.
To the island kitchen presented in Milan wisdom and tailoring the use of stone and wood species has resulted in new solutions for the interior of the cabinet, with functional modules of internal division of drawers and baskets from unexpected flexibility for cutlery, knife, plate racks.
Vaselli - Spirito Pietra, a privileged interlocutor of international architects, designers and sculptors, was also alongside the architect Michele De LucchiWhich, together with Kengo Kuma e Diego Grandi, Gave birth to the event Urban Stories. One of the three "mountains" that made up the original installation designed by De Lucchi "Landscape rhymes with wise", Has in fact been realized by Vasey. Over three and a half meters in height for a base just as impressive, the building of travertine stone large was born in the headquarters of Rapolano Terme, in the middle of Tuscany Siena, thanks to that knowledge handed down from generation to generation that distinguishes the family history Vasey .
A history of sensitivity, care in the stone work and passion for challenges, essential ingredients in creating unique works, that with this new intervention are renewed.