Treemme taps / new design proposals for the bath Cersaie 2012 it has been modified: 2012-09-06 di
NANO Treemme Rubinetterie, design: Gianluca Belli - PHICUBO Design
Also this year, on the occasion of the event Cersaie (25 - 29 September 2012) TREEMME TAPS presents new product lines increasingly present, in which design and technology blend harmoniously.
Through the collaboration with important designers, the Sienese company is constantly committed to researching cutting-edge aesthetic solutions, ideal for different styles, identities and needs.
TREEMME TAPS chooses exposure again Bologna to present its collections, where creativity and imagination of designers come together perfectly to the experience of a company attentive to the functional matrix, but do not forget the practical and aesthetic
Line NANO
Gianluca Belli - PHICUBO Design
The ultra-modern design, combined with technological innovation and to the harmony and simplicity of form, are the concepts from which the series NANO, born from the desire to create an elegant object but at the same time that can adapt to the current market at a low cost.
The novelty of this line is given by the inclusion of a cascade spout with front exit which has reduced the size to a minimum (concept from which the inspiration of the name).
The high sculptural quality of the collection make it suitable for most environments, from the most classical to the younger and current to meet a wider audience also because of the price more than competitive.
The line includes NANO basin mixer, basin average, high sink, sink wall, bidet, bath, shower, in chrome, black chrome, bright white.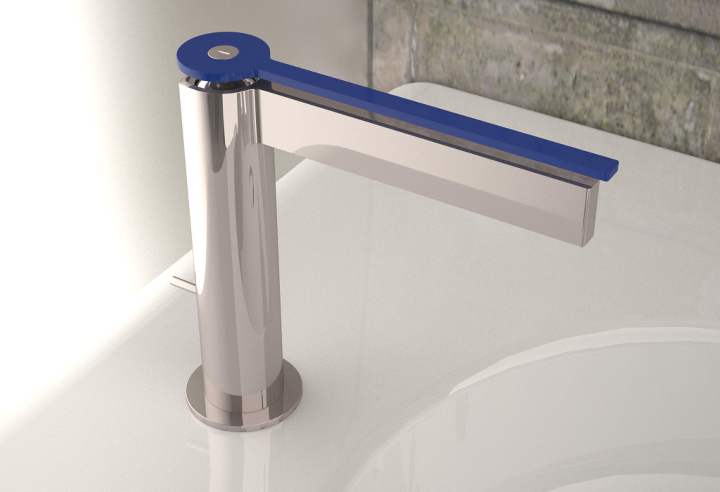 TIME Treemme Fittings, Design: Marco Pisati
Line TIME
Design Marco Pisati
Designed by the architect Marco Pisati, the Time series is one of the more news that the company has Treemme Rubinetterie at Cersaie 2012.
Time is a product with a modern and elegant design; its minimal shape is characterized by two particular distinctive features: a circular and slender body and a flat and essential spout. The thin and colored lever mediates the flat and circular shape of the faucet, synthesizing them in a thin and slender profile.
The particular "hand" shape of the lever characterizes the entire design of the product, making Time an absolutely unique tap in the contemporary panorama of the bathroom sector.
The line includes NANO basin mixer, basin average, high sink, sink wall, bidet, bath, shower.