Teti, the outdoor fountain beyond time it has been modified: 2015-06-19 di
"The Corten" garden has Teti, the fountain beyond time.
Three proposals that "The garden of Corten" makes for 2015 summer you FONTANA TETI. Teti, in column form, has measures and collected proportions, a modern square sign.
It is placed directly on the ground, and can have a tub of water recollection, totally or partially above ground. Can be nestled against a wall or remain isolated in the garden, giving, in any case, a sense of order and elegance.
Cromie of infinite nuances, warm tones, sophistication and timelessness. Are some of the features of Corten, a type of steel that can stop time (has high corrosion resistance), elegant and modern, which helps to create emotions, to give charm and personality to the house and garden.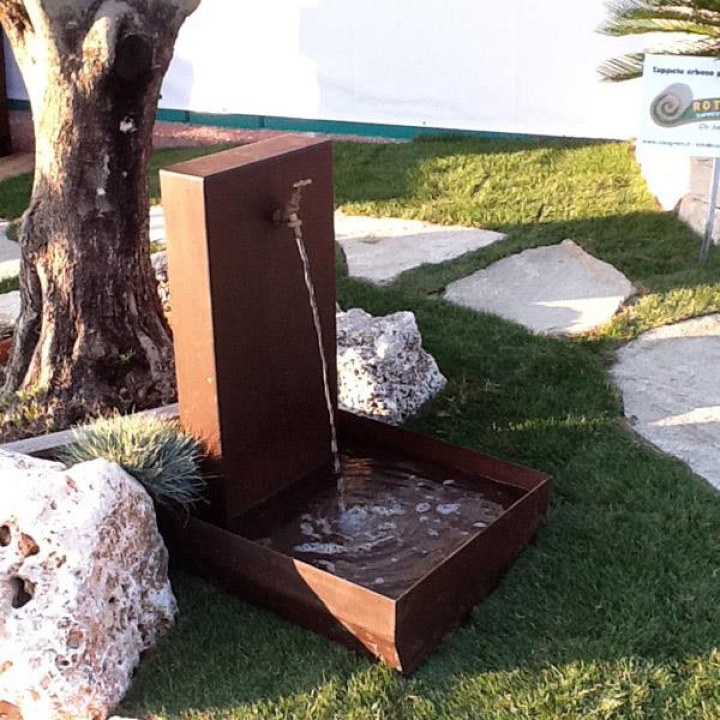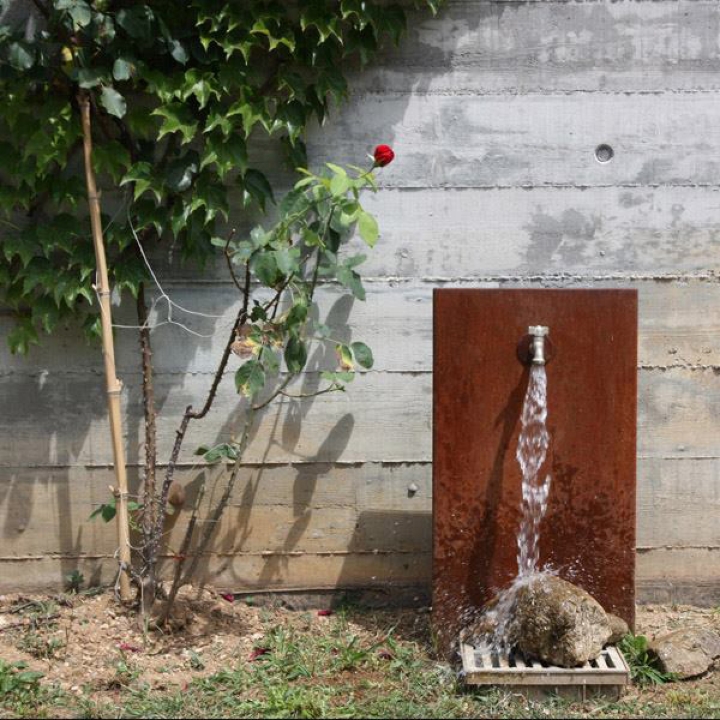 The FONTANA TETI weighs 23 kg, and sizes of x 39.5 12 93 cm x.