360 degrés coffee table / Roberto Paoli for Ligne Roset, On display at Maison & Objet, Paris 18-22 January 2013 it has been modified: 2013-01-13 di
The Ligne Roset, Strong example of the will to privilege the aesthetic and technological research to contribute to improving the lives of our contemporaries in France and abroad, expanding collection Cinna inserting in the project catalog 360 degrés Italian designer Roberto Paoli.
360 degrés is a low table with two shelves, one primary and one secondary. The secondary level is located below the main floor, but can rotate and be positioned outside the perimeter of the floor, thus expanding the total support surface. The user can interact with the second floor to support, for example, a laptop, a tablet or other everyday objects.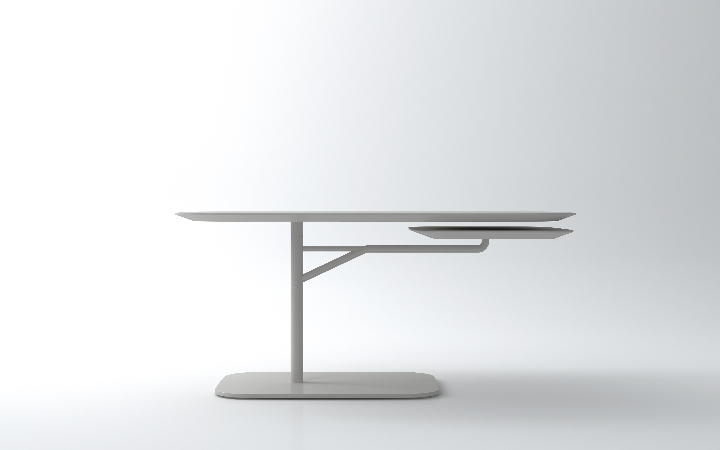 Il table remains compact in itself, not to create an obstacle to the passage around it, but, once the user is seated to the left of the 360 degrés, Can rotate and bring him to the second floor.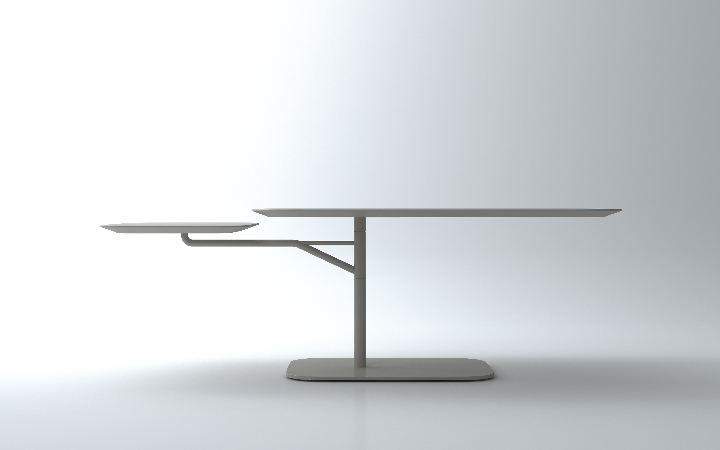 The shape of the object is an immediate consequence of the function that was given: the arm that supports the additional floor had to be particularly strong, so it was provided with a double tube that has found inspiration in nature. A sort of branch of bonsai aesthetically characterizing the entire project. This arrangement ensures a good seal keeping the extra floor is level.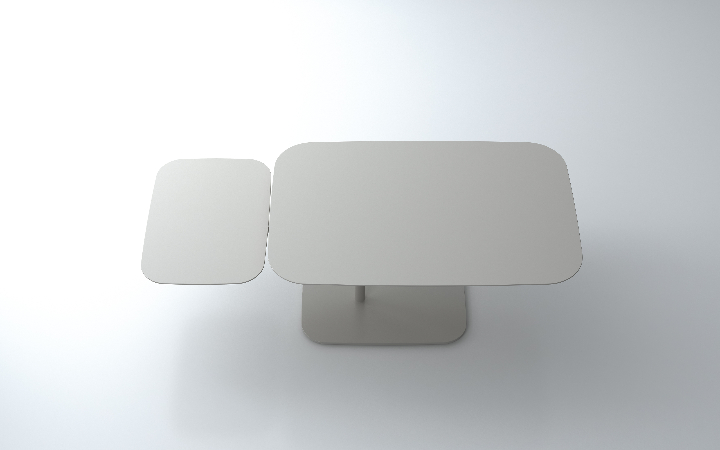 The shelves in the plant are rounded with gentle curves that go to eliminate the corners.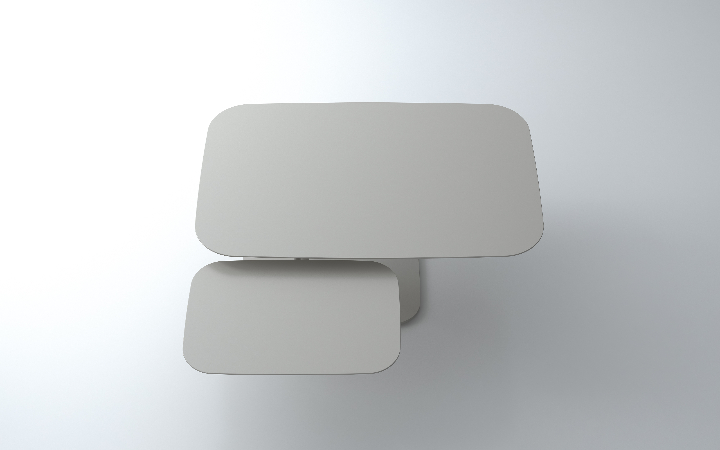 The fact that the lower level you should hide under the floor, then suggested the asymmetry of the object, which makes it even closer to the forms of nature.
360 degrés will be on show at Maison & Objet, Paris 18-22 January 2013, Hall 8 - Stand D43 F44