save paste / Sang Min Yu and Wong Sang Lee it has been modified: 2011-08-13 di
Sang Min Yu and Wong Sang Lee have redesigned the packaging of the toothpaste, the result of their work is very interesting.
Save Paste has three advantages over the normal toothpaste tube: it reduces the dead space inside the tube, minimizing the residue of toothpaste left inside the container; reduces the space occupied by the package, allowing to optimize production and shipping processes, costs and favoring recycling. Finally, it has a user-friendly design that is very easy to use.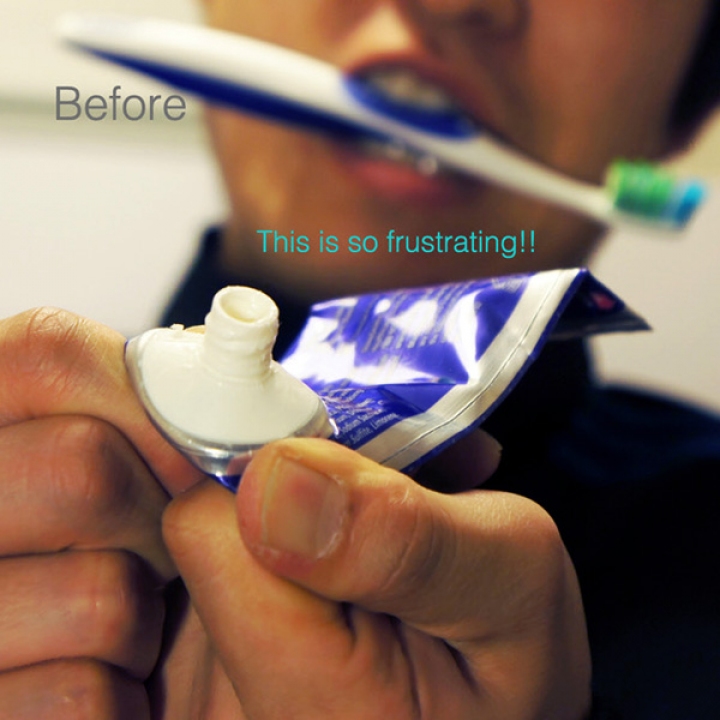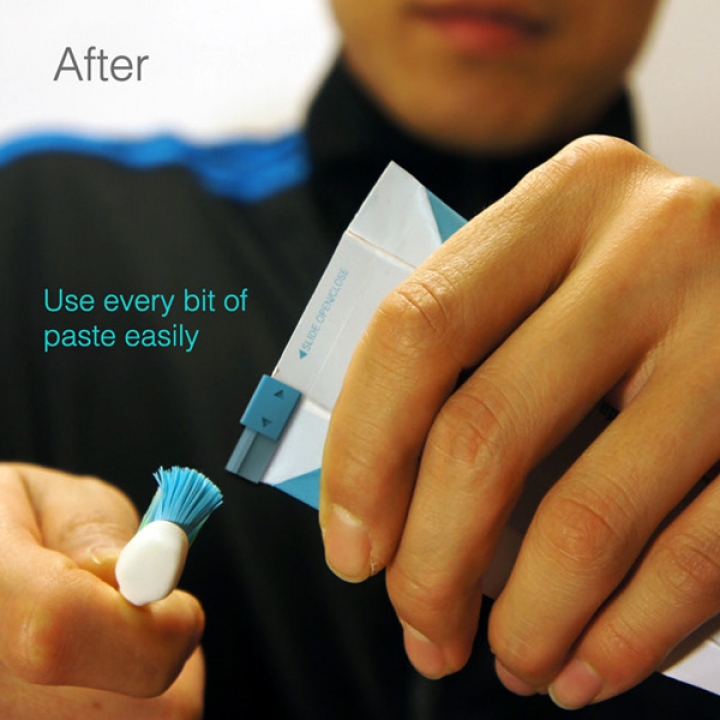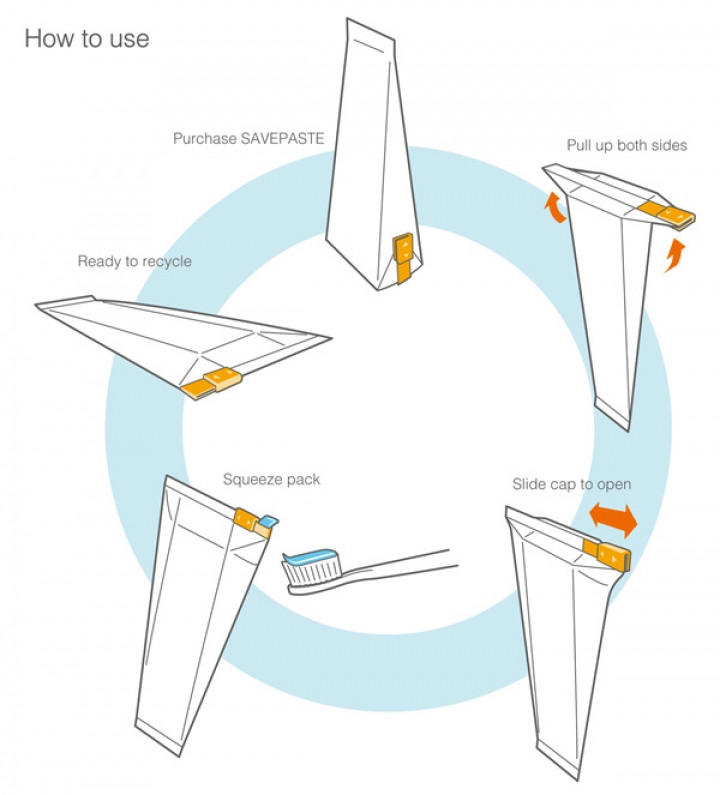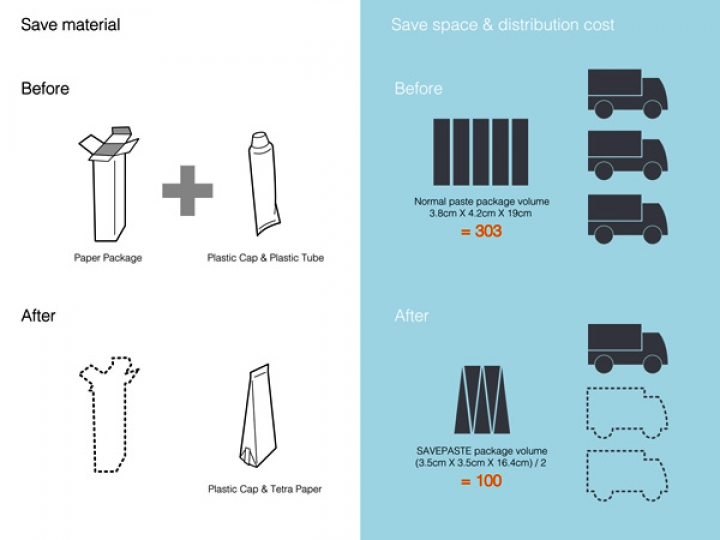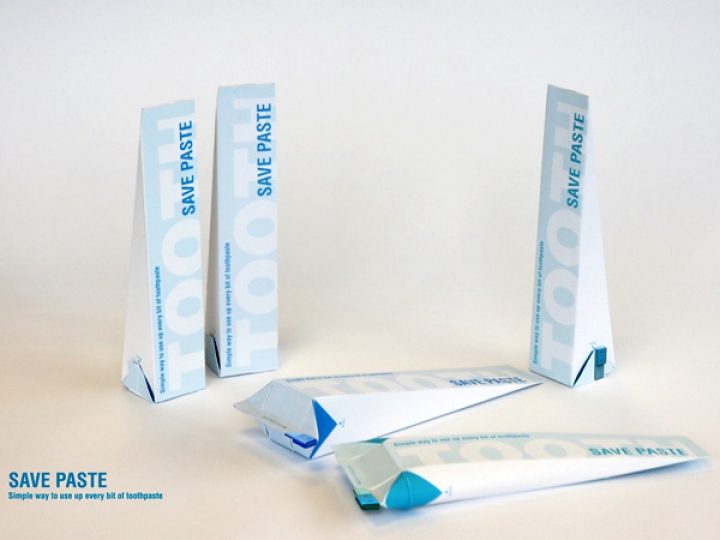 Street: yankodesign