REXA DESIGN collection Esperanto by Monica Graffeo it has been modified: ‭2014-12-11 di
With the collection Esperanto Monica Graffeo, Rexa begins a journey of total design of the bathroom.
The study revolves around which the project is related to the activities that take place every day in the bathroom, in particular in the sink.
Monica Graffeo takes inspiration from the concept of toilet and table prepared in which "The idea is to have the things we need in plain sight, without giving a feeling of disorder, but on the contrary, just like with a set table, they encourage us to carry out the actions of our daily routine with a lighter spirit". A program composed of a system of elements combined in different types of composition for a bathroom area tailored.
Esperanto includes modular containers or lacquered resin, suspended or resting on trestles in solid wood and is full of stories equipped in DuPontT Corian®, sinks, mirrors, accessories and bowls countertop.
Bowls of various sizes and earthenware Korakril® plans and equipped with rooms restraints make it all at your fingertips and can satisfy calmly and carefully the actions of personal care from makeup, to skin care, to shave.
Ecomalta coatings, acrylic painted or matt color shades give refined and natural effects.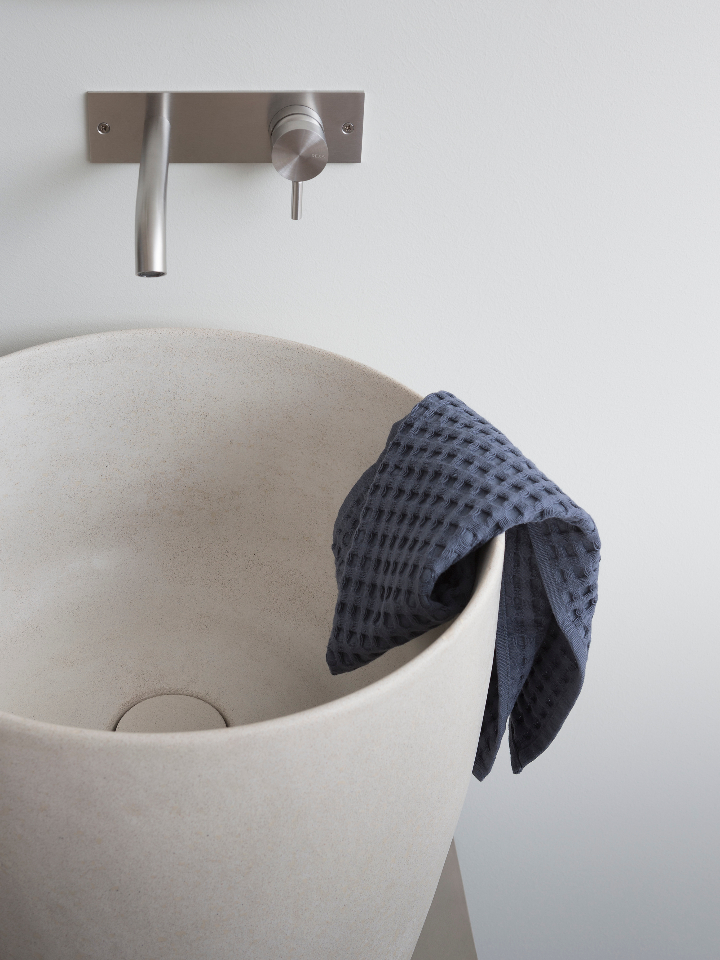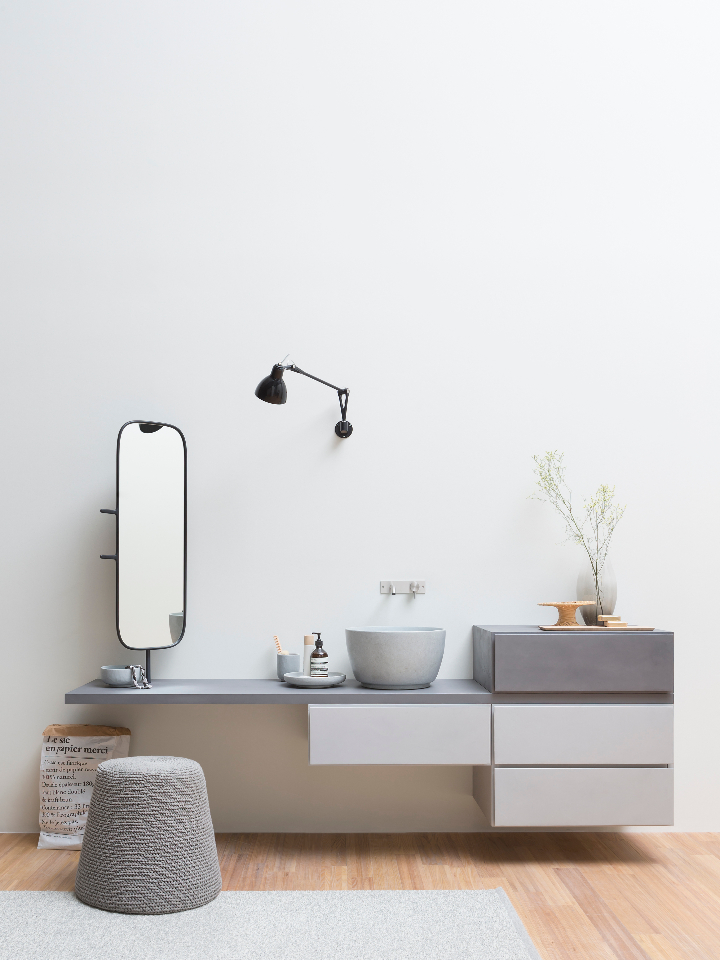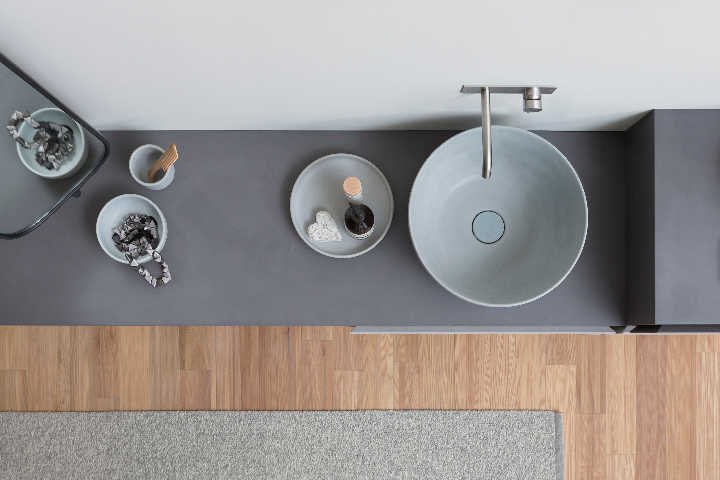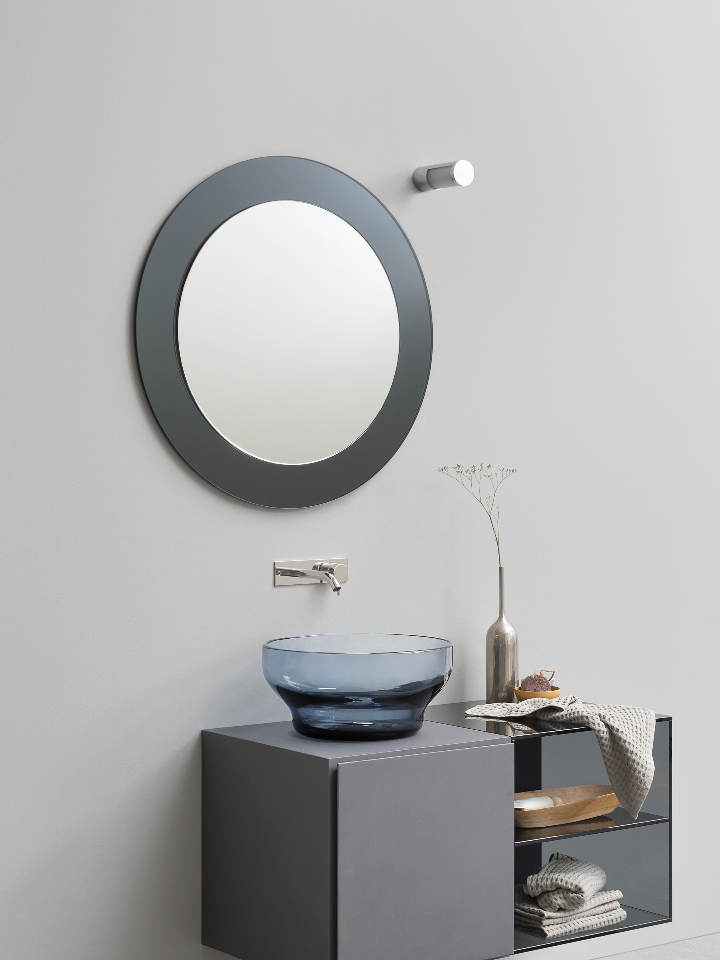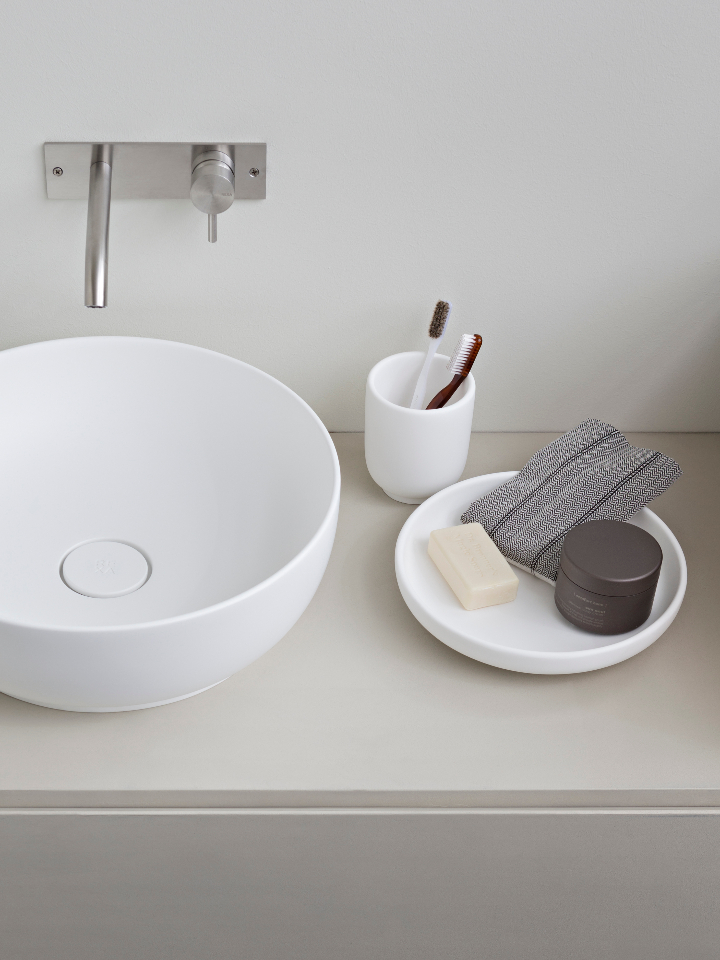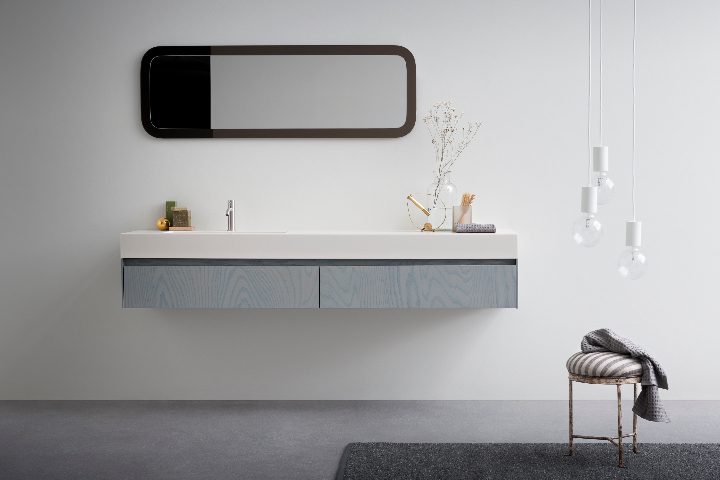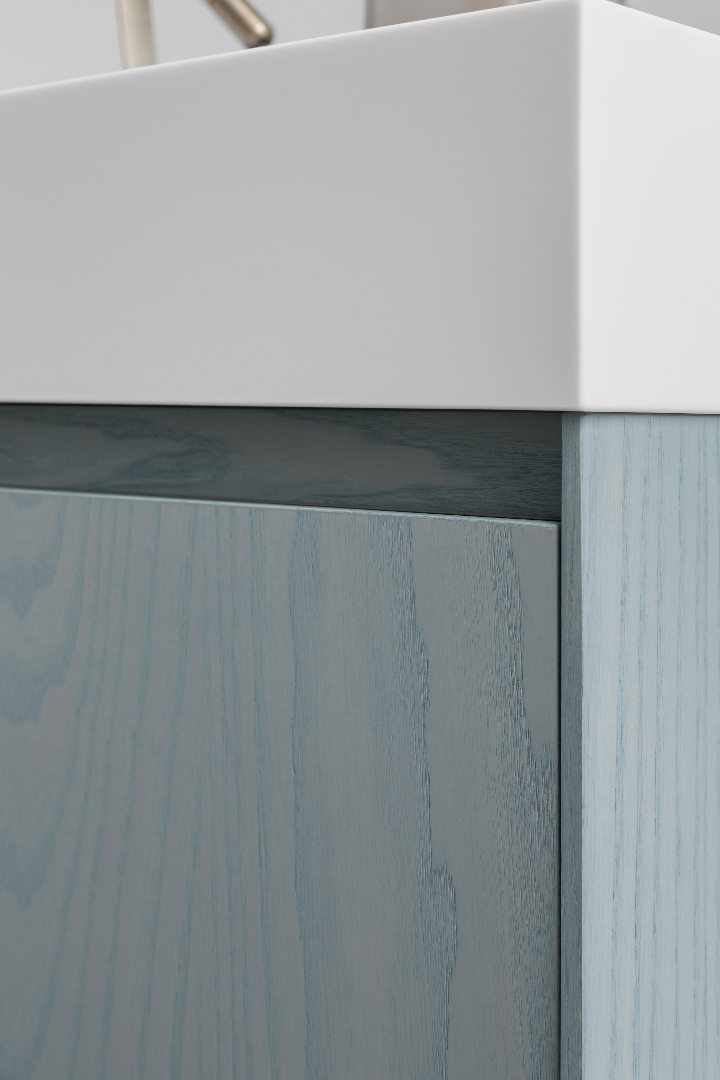 More information here