Philipp Mainzer / tables "Prism" by e15, Corian Colour Evolution it has been modified: 2012-06-19 di
The designer Philipp Mainzer with his furniture brand e15 was one of Corian's creative partners for the "Corian Color Evolution" exhibition held during the fuorisalone 2012.
Philipp Mainzer The projects focus on the theme of folding and joining together several sheets of DuPont ™ Corian®. Highlighting the intrinsic qualities of the material durability, simple geometric shapes create different objects with a very specific function, while maintaining sculptural features.
Drawing inspiration from the principles of origami, DuPont ™ Corian® sheets are combined together to make objects that generate a variety of different perspectives. With a playful exhibition of small geometric shapes, characteristic of the design of e15 ten abstract objects can be used simultaneously as a multi-purpose tables and shelves.
Three new shades of gray were chosen to highlight the subtle differences between these new colors, in contrast with the color more intense and decisive character. For the presentation, the objects are arranged in stacks placed in a disorderly manner to create architectural installation that emphasizes both the material and the shape, while interacting with space.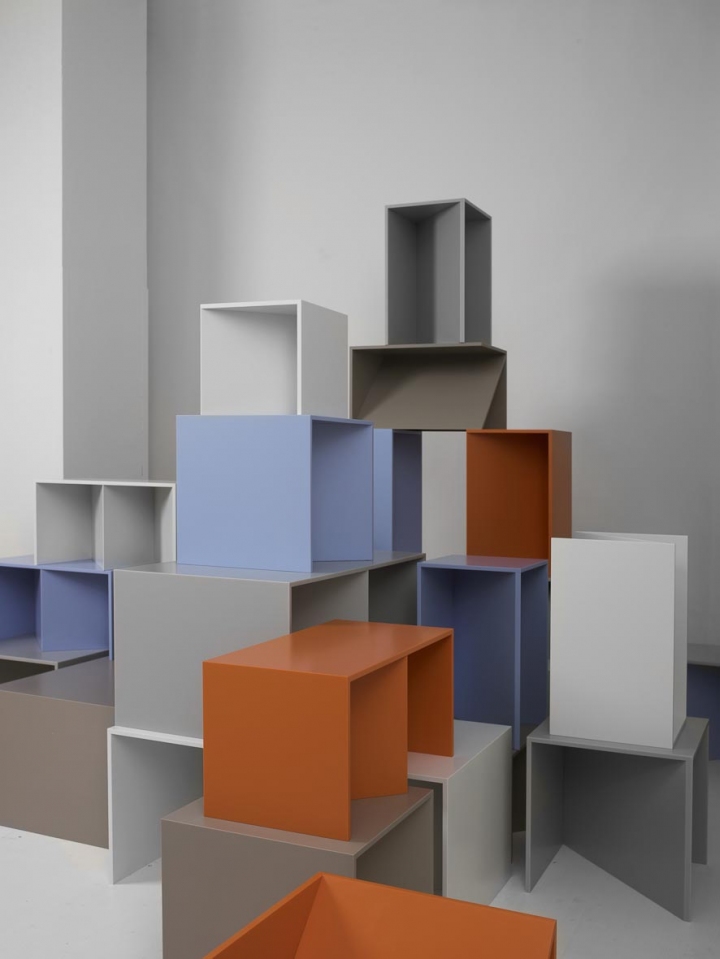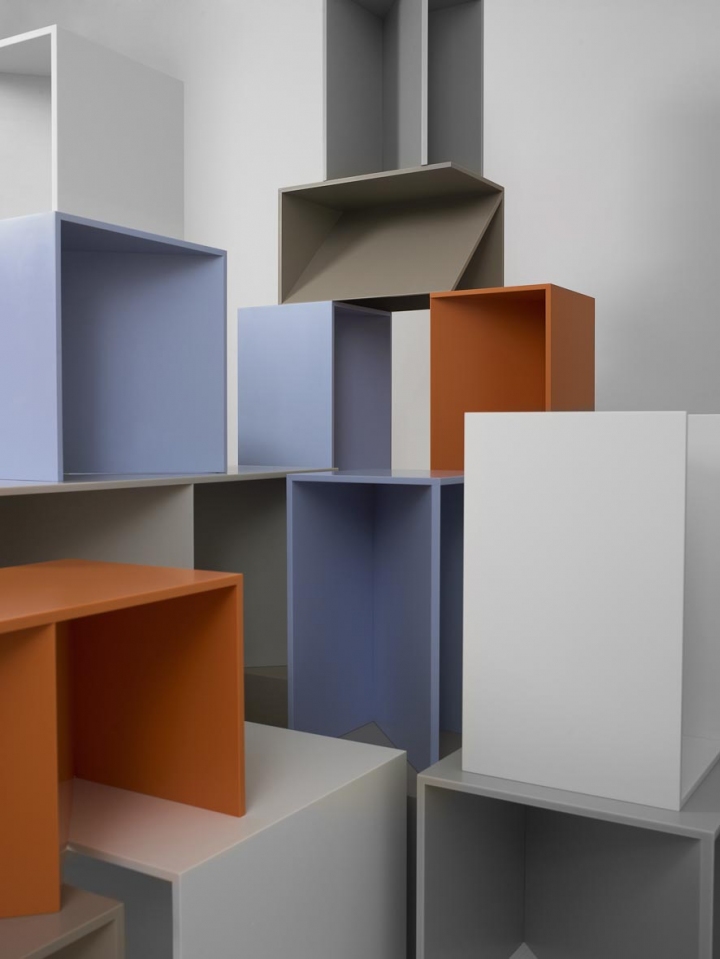 The German brand of furniture e15 It caters to a high-end market through representative offices in over 40 countries. Cofounded in 1995 in London by architect Philipp Mainzer, e15 is synonymous with reliable design solutions, durable and modern, built with high quality materials and innovative craft production methods, characteristics that are evident in every product. Designed to fit in a space and its architecture in a very broad sense, the e15 products interact with the environment in which they are inserted and influencing it.
Working closely with designers, architects and artists, e15 develops original products and supports performances, activities that reflect the philosophy of the brand, and its open approach to different cultures and disciplines. Brand known and appreciated throughout the world, e15 is aimed at the contract sector and the household sector under the direction of Philipp Mainzer.